Now that's a way to welcome in the first day of fall..
Returning from a trip to the store with my family, we noticed some stilt walkers and a gathering of people near Flora & Manchester.   We turned around to investigate, only to be pleasantly surprised by some fantastic local talent making a traveling drop-in appearance throughout the streets of Maplewood.
We were welcomed by the #RedandBlackBrassBand, a fun and New Orleans-y group native to Saint Louis.  The group got started at the beginning of Pandemic, about 7 months ago and has been bringing joy to neighborhoods across St Louis.
Not only do they have fun rhythm and instrumental pieces, but they also mix in some great vocals that makes you want to tap your feet, claps your hands or get up and dance.
They were accompanied by the #RainbowStiltWalkers adding some fun New Orleans flair to band and the music as the parade traveled down the street.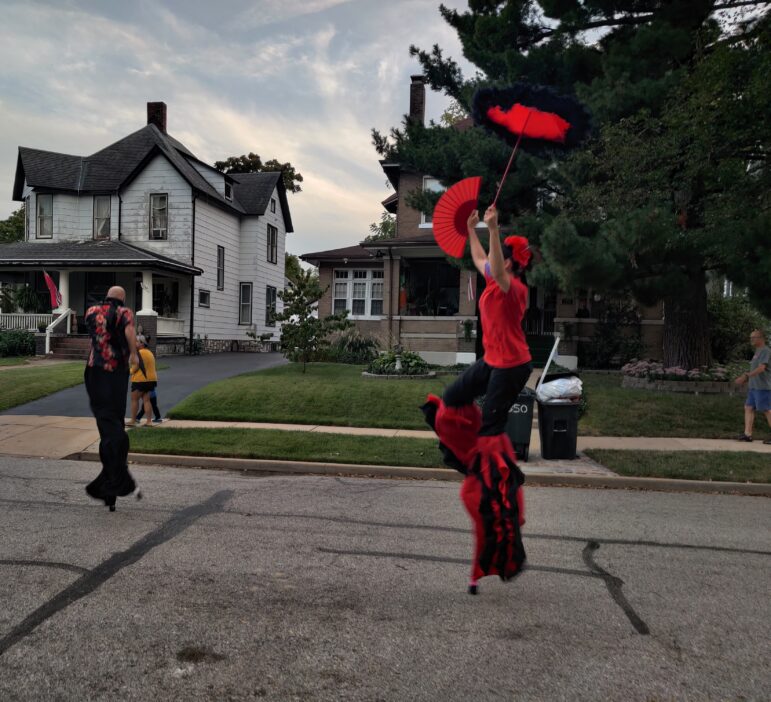 We followed the group through the streets of Maplewood, and you could tell that people were smiling behind their masks, children and adults alike dancing in the streets, or on their porches as we passed by.  It seemed to bring everyone (safely) together to enjoy the music and remember what it was like to have fun before the pandemic.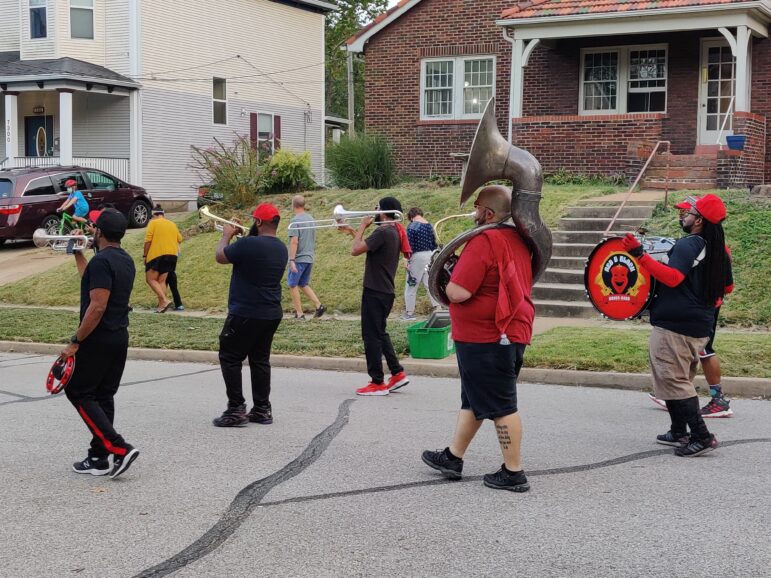 Just for a few hours we all let ourselves go with the music, the culture, and the fun – forgetting all the craziness of 2020.
#MusicBringsPeopleTogether
Did you see the Red and Black Brass band here in St Louis? Let us know, share your pictures or videos!
Find the Red and Black Brass Band on Facebook & Instagram and look for the ? Stilt Walkers also on Instagram (If you find a link leave it in the comments so we can credit them).