Following debate, an ordinance that would have allowed short term vacation rentals (Airbnb and similar rentals) was defeated at the Maplewood City Council meeting on Aug. 11.
Councilpersons Karen Wood, Fred Wolf and Mayor James White opposed the ordinance while councilpersons David Cerven, Timothy Dunn and Shawn Faulkingham voted in favor of the ordinance. Councilman Barry Greenberg was absent and since the vote was tied, rules state the ordinance fails automatically. Maplewood Planning and Zoning unanimously approved the ordinance in July.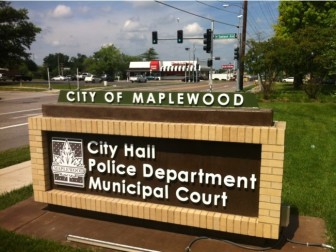 Nick and Adelina Deccio are city residents and supported the ordinance.
"I'm thankful for progressive council members like David Cerven," said Mr. Deccio. "The sharing economy is a new idea. It's like the horse and buggy. People thought cars were death traps at first."
Mrs. Deccio added, "Passing this ordinance would have provided safety and regulations."
Mayor White opposed the measure based on safety concerns.
"I think [Airbnbs] are dangerous," said White. "It's not fair to other residents to have potentially dangerous people like serial rapists or pedophiles staying here."
Councilman Dunn agreed that there are safety concerns, but argued that if the ordinance was approved, the city could "establish control and regulation" to ensure safety. He went on to ask if city resources would be used to check websites like Airbnb to make sure there were no Maplewood listings.
"Are people going to do it anyway?" Dunn asked. "The city has no way to be involved. Are we going to have someone on the Internet to check and then have people go out and address it? Are city staff going to check?"
Councilman Faulkingham added, "Do we want it go to on without our knowing? At least if it's regulated, the police know. From a life safety issue, it's better to know."
Faulkingham went on to point out that there is no hotel or other overnight accommodations in Maplewood. "We want people here, shopping in our downtown, eating and drinking in our restaurants. There's no place for them to stay."
Councilman Cerven acknowledged these short term rentals are "potentially risky" but that the city allows other risky behavior but governs such behavior.
"People drive cars and die in car accidents," Cerven said. "But we govern how people drive cars to make the behavior safer."
The city council can revisit the ordinance in six months if planning and zoning reintroduce the measure.