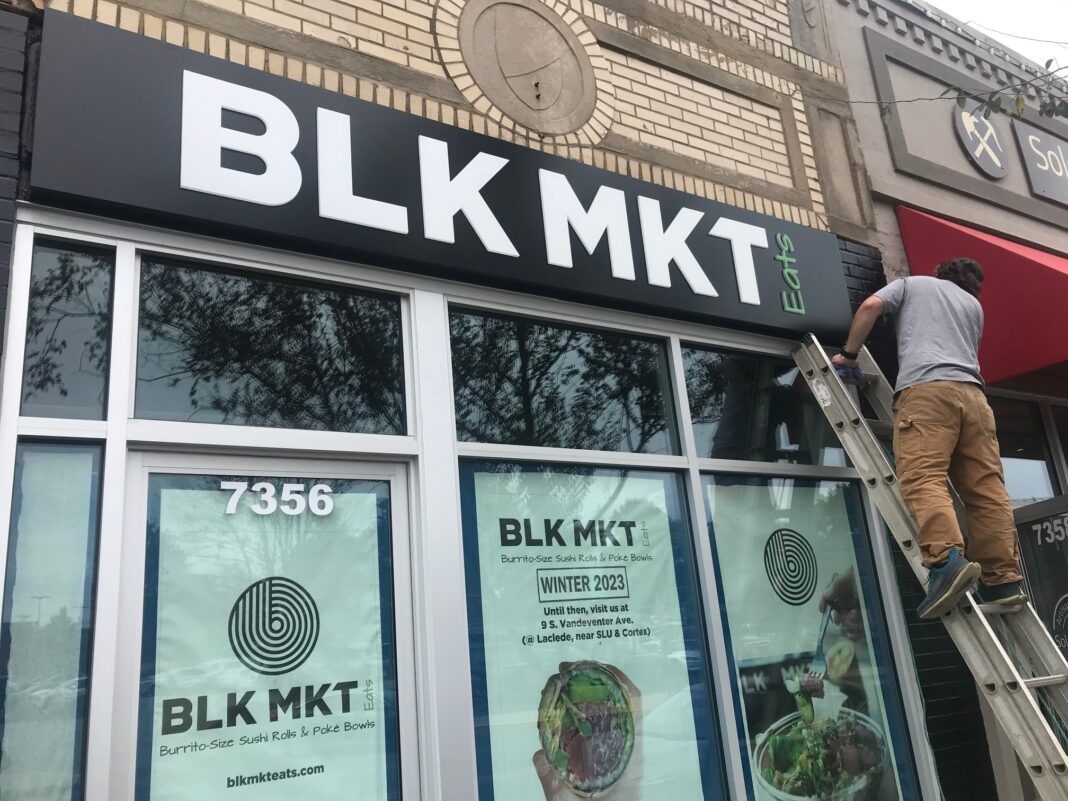 Rob Birenbaum, landlord of 7356 Manchester Road, turned the space over to the new tenant, BLK MKT Eats, a few weeks ago, he's said. They're currently doing tenant finish and installing kitchen equipment.
He couldn't say what the opening date might be, other than: "It's closer than we've ever been and sooner than later!"
BLK MKT has fresh rolls, bowls and nachos. This will be the local restaurant's second location. The first is at 9 S. Vandeventer Avenue.