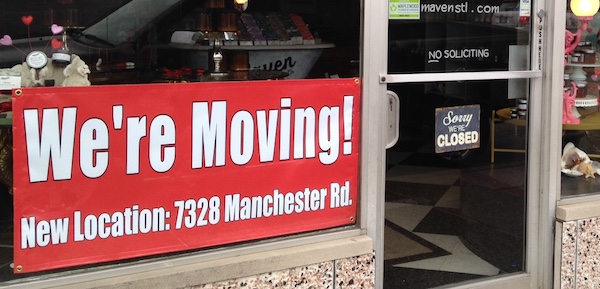 Maplewood business, Maven, is moving west, from the 7200 block of Manchester Road to 7328 Manchester — the space NHB Knifeworks is vacating to focus on its online business.
Also, 7312 Manchester Road is still available, according to the signs, after Sole Survivor moved from there to a bigger space at 7401 Manchester Road.
The space remaining after The Book House (7352 Manchester Road) was subdivided is still open, and also the corner space at Manchester and Sutton Boulevard. Both are Red Brick Management properties.