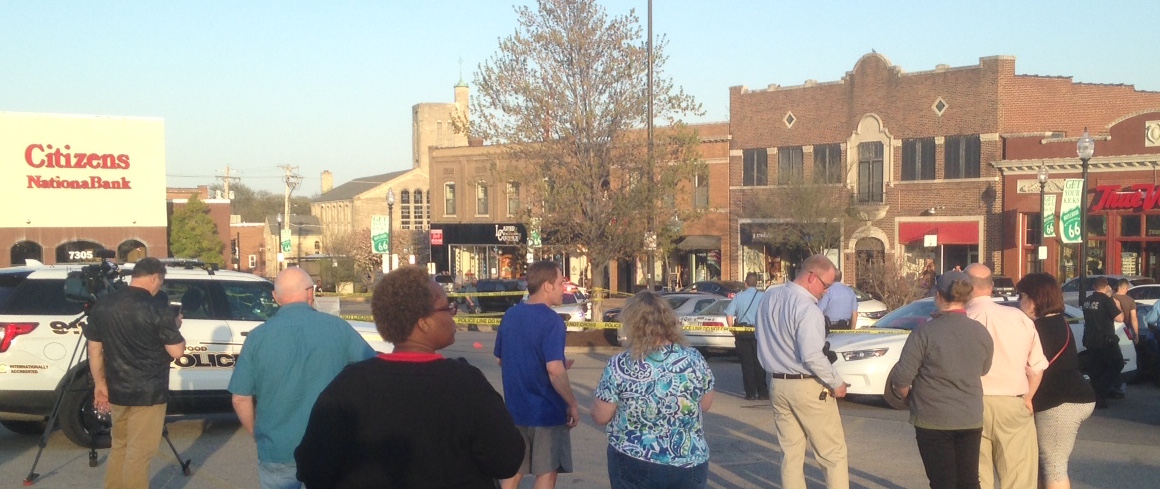 A bystander was hit in the leg by a stray bullet as shots were fired on the Maplewood Shop 'n Save parking lot near Citizens National Bank Friday at about 6:25 p.m. according to a witness.
One person has been arrested, Fox 2 reported.
A witness who declined to be named said he was four isles over when it happened. He said he was told it started as a fist fight.
"I just heard it, I was like, that ain't fireworks," he said. "I was over there. I didn't see anybody actually get shot. I saw one run north, three run south, then I came over here quick as hell and he was holding this gal, laying her down. She's gone in the ambulance now, but she got hit in the thigh."
Residents on Marietta Avenue, a block away, heard the shots. One said he thought it was fireworks. He said he heard six to eight shots in rapid succession. He said he heard sirens five to seven minutes after that.