On Tuesday evening the city council unanimously approved a resolution to execute a $137,000 release and settlement agreement with Rosetta Watson, the woman who was declared a nuisance and had her occupancy permit revoked.
In addition to approving the settlement, the council also moved through the second reading of an ordinance to revise the Maplewood nuisance ordinance, which was cited in Watson's case.
The council is scheduled for a third reading and a final vote at the next meeting on September 25. If approved, the ordinance will take effect on October 10, and will prevent officials from taking action against anyone who was a victim in the incident which prompted the nuisance enforcement action.
"It's not necessarily an admission of guilt… it was in everyone's best interest to settle," Mayor Barry Greenberg said, saying the proceedings had gone "much smoother" than he thought they would.
Mayor Greenberg said he expects the changes to pass. "[The changes] will protect people from the dangers of subjective prosecution, while still allowing the city to protect against nuisances," he said.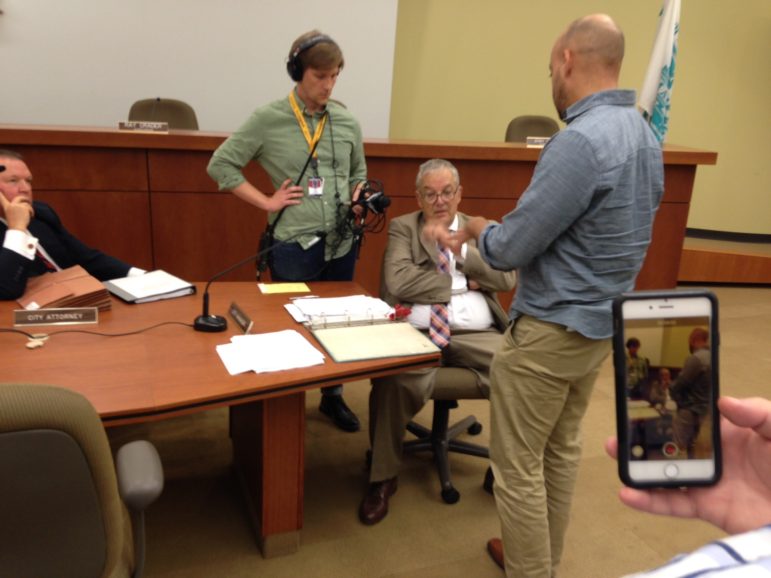 Also in the meeting, the officials approved spending $7,540 for two speed humps to be installed on Marietta Avenue by the city public works department.
The officials also approved spending $52,745 from Prop P funds for three police vehicles, and also $45,840 for two administrative vehicles. See the full Sept. 11 meeting agenda.