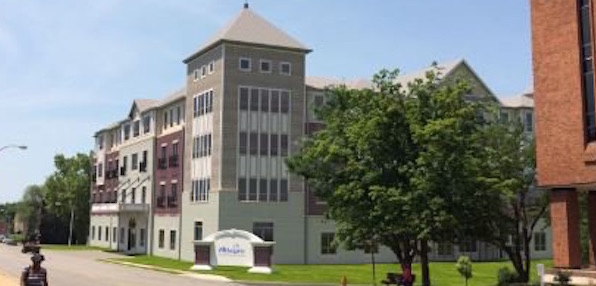 The single-story apartments south of St. Mary's Hospital on Bellevue Avenue have been demolished, and construction has started on a four-story, 91,000-square-foot assisted living facility to be called Allegro Senior Living.
The facility will include 87 units, with the fourth floor dedicated to memory care. Rent is  to begin at $4,000 for a studio apartment, the St. Louis Post-Dispatch reported.
The project is scheduled to begin accepting residents in the fall of 2018. Allegro expects to have a staff of 80, according to the St. Louis Business Journal.