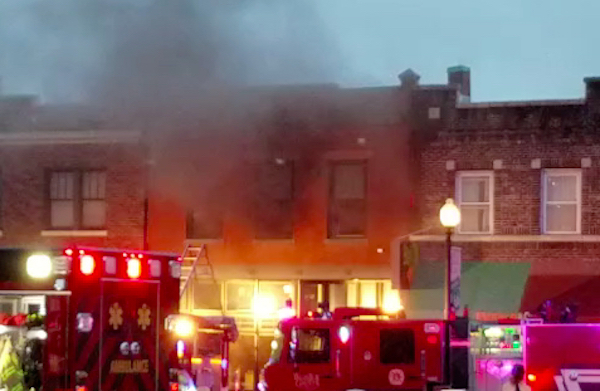 Fire fighters from at least Maplewood, Richmond Heights and Clayton responded Monday at around 6 a.m. to a fire in the the middle of the 7300 block of Manchester Road in Maplewood. Submitted video and photos, at around 6:30 a.m.
There were no injuries, according to a fire fighter in the area. A resident was told that the fire was in the roof above Boogaloo and The Crow's Nest.
It took approximately three hours for responders to clear and area.
Photos via Maplewood Police Department.
Photos below via Maplewood resident on Marietta Avenue.