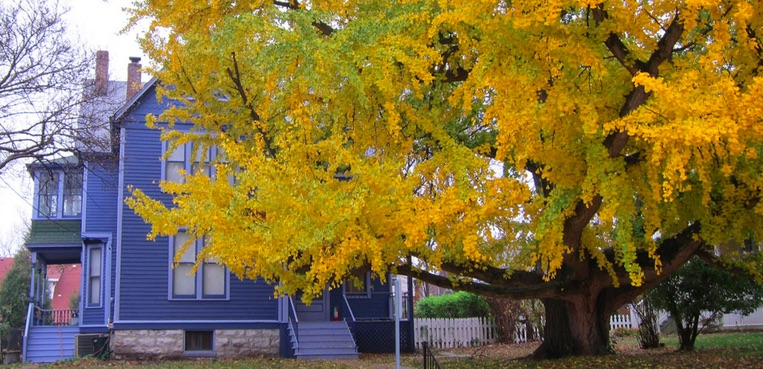 Dogs are wonderful creatures.  My wife and I have had four during our time here in Maplewood.  The last two lived to be over sixteen years old. No dog lover would be unhappy with that but now they're gone and we still feel the loss.
Dogs are fairly unique among pets in that they are very good at getting the owners out of the house and around the block.  Most of them seem to be able to do this.  When they are young you can make good time and get a pretty good workout.  As they get older the walks gradually become more of a feast of smells.  In their last few years, getting around one block might take 45 minutes or more.
I'm not complaining.  These slow walks are great opportunities for meeting your neighbors.  Without an old dog you'd never be able to loiter on the sidewalk in one spot for 15 minutes or more.
These days we have arranged to walk our neighbor's dog while they're at work. There is much joy in this for us and for the dog. Even though their dog is young and fast, we still managed to meet Kathy who is selling her landmark Maplewood home.
Kathy and her husband have lived in their home at 7380 Flora for only four years before jobs have made it necessary for them to sell.  But in that time they have completed many high quality upgrades including a new kitchen, new hardwood floors throughout, and a new furnace as well.
Additionally they have learned much about the history of their home because it was once the home of the McGregor family that owned an early bakery here.  One of the McGregors, Evelyn, occupied the home for very many years.  She kept her home in tip top shape and she also kept a diary.  It was from this diary that family members produced a very interesting book.
The title of this book is "Then We Went to Powhattan's". (sic) The correct spelling is Powhatan. "The Diaries of Evelyn May Whitcomb McGregor."  Kathy was kind enough to show me this book and allow me to take some photographs of it.  We should have a copy in the Maplewood Public Library if we don't already.