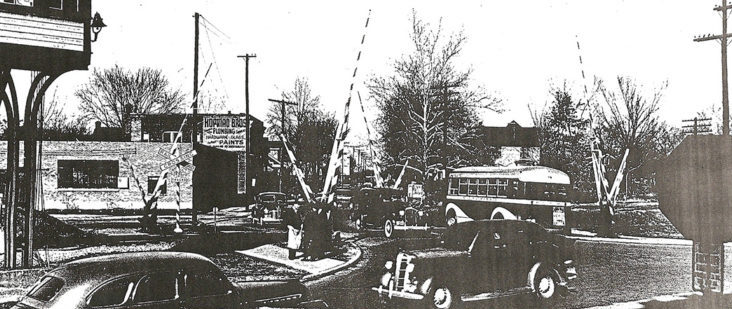 With apologies to Wallace Stegner, crossing to safety or more accurately, crossing safely as been an area of concern for railroad communities for a long while.  Generations have lived in close proximity to the railroad tracks.  Very many have lived right next to them and still do with unfenced yards.
Though all sorts of constructions and devices have been created to protect folks from locomotives, now and then the unthinkable occurs. I have been aware of numerous near misses and catastrophes during the time I have lived just a half block or so from the tracks. In not one of those instances has the locomotive deviated from its usual course. It seems like they would be simple to avoid but still tragedies occur.
Recently I have been looking through some old newspaper archives. I wasn't looking specifically for articles about accidents. The word I was searching was Sutton. That brought up a couple of reports of accidents that I thought might be of interest to readers of this space. Originally I started to title this article, "By Accident". Then I realized that it was also about attempting to cross the railroad tracks safely and why that sometimes didn't work.
I would like to say thanks to all of you who support this effort. I greatly enjoy the back and forth with many of you.  It is also very nice to connect with those of you who understand the importance of historic preservation issues and ideas.
I wish you all a Merry Christmas.