We've struck another vein of gold in the mountain of historic Maplewood photographs. 
My last post covered my recent meeting with two descendants of Sarah Wilgus Sutton Humphreys Harrison, Laura Varilek and Will Holmes and their visit to their great, great grandmother's home which is now the J.B. Smith Funeral parlor.  If you don't remember it well or missed it, you can read about it here.
At the end of that post, I deliberately left my readers hanging because the discovery of these images is so exciting I wanted them to be the focus of a post on their own.  Nearly fifteen years have passed since upstairs at the funeral parlor Millie Hardy handed me the original photograph of Manchester Road looking towards Big Bend. I know now it probably came with the building when J.B. Smith bought it in 1932.
To this historian, many of the images in this post are pure gold.
Prior to having the images that Laura Varilek has shared with us, this was the best image that I had of Sarah Wilgus Sutton Humphreys Harrison's home which is now the J.B. Smith Funeral Parlor.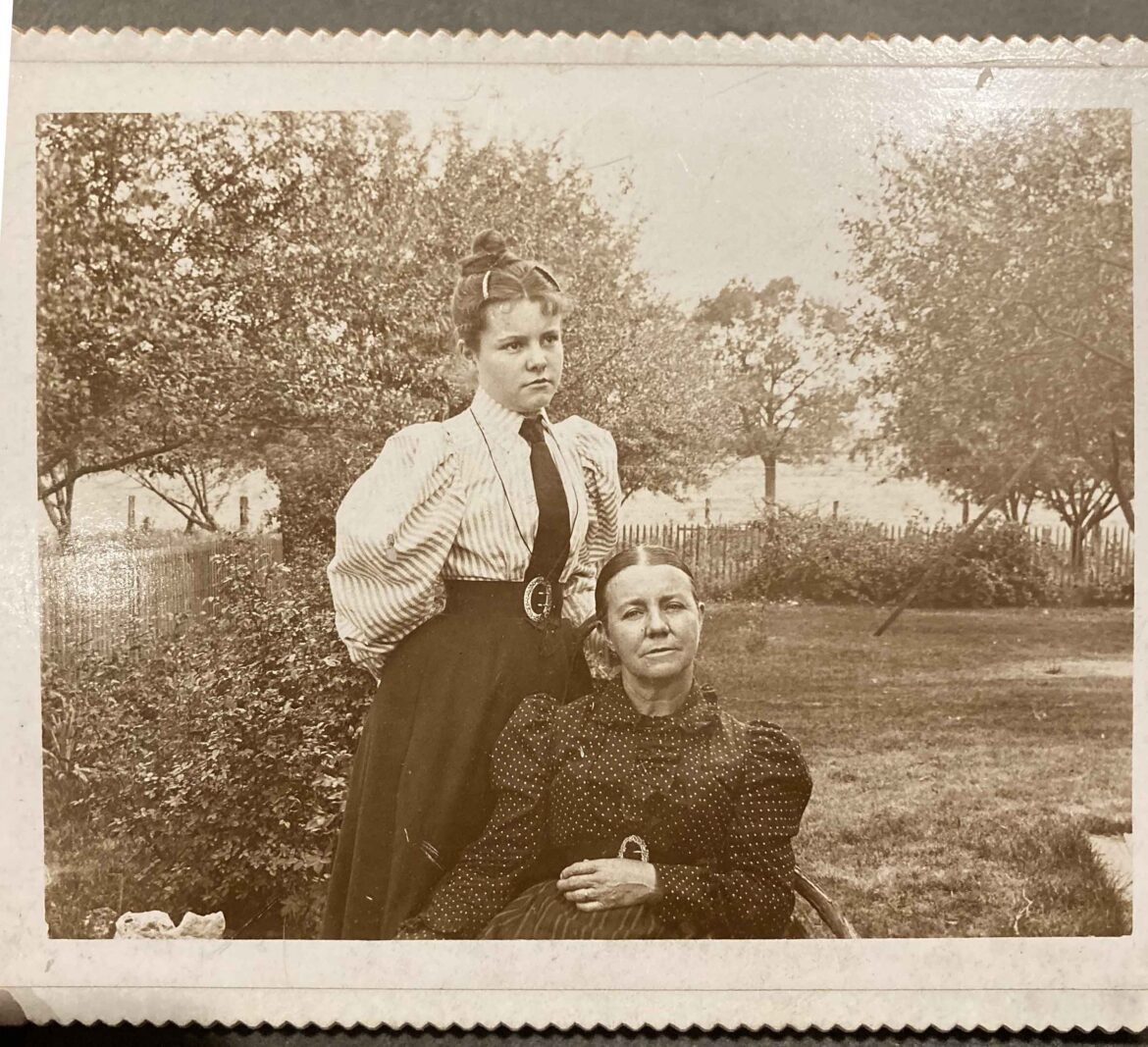 Seated in the above image is the aforementioned Sarah Harrison and her daughter, also named Sarah Harrison.  It was she who married W.R. Holmes.  They are most likely in the yard of their home.  The image is dated on the back, June 16, 1895.
Laura writes: "My grandfather was a great grandchild of James C. Sutton.  His grandmother was Sarah Wilgus Sutton Harrison.  His mother was Sarah Harrison Holmes."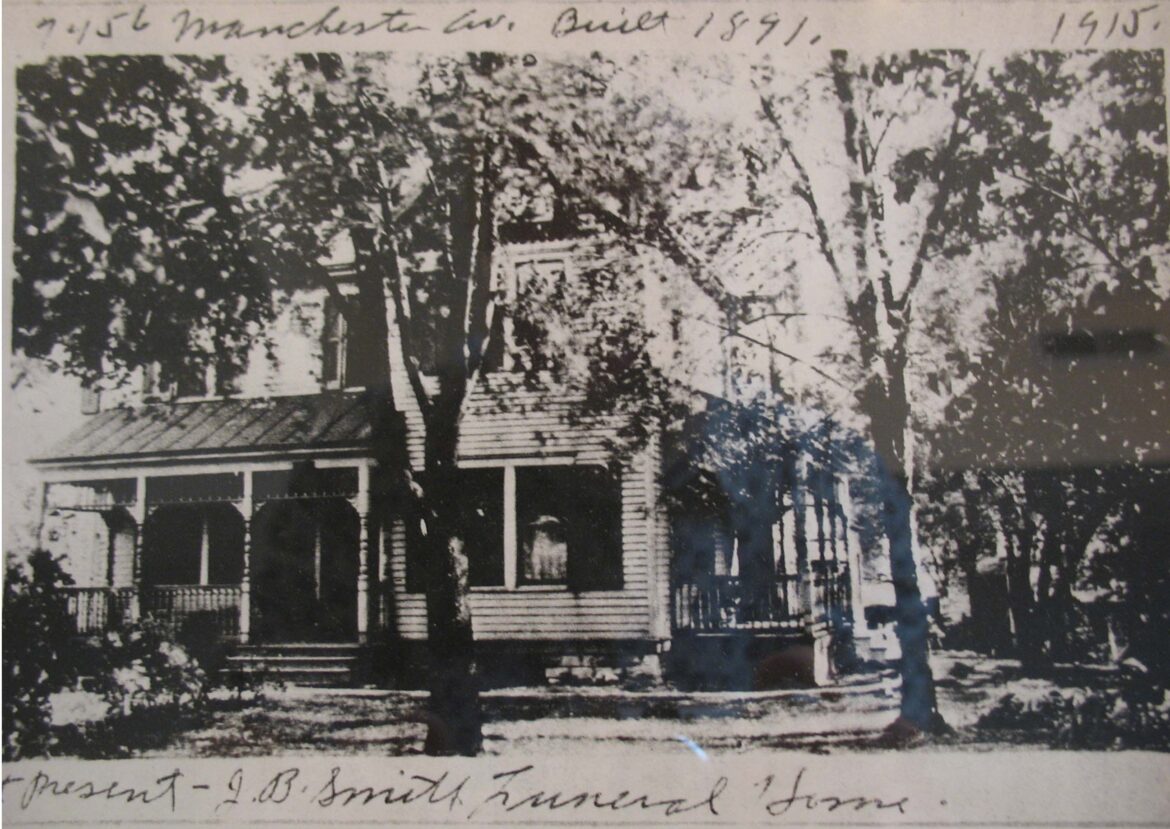 A view of the home in 1915.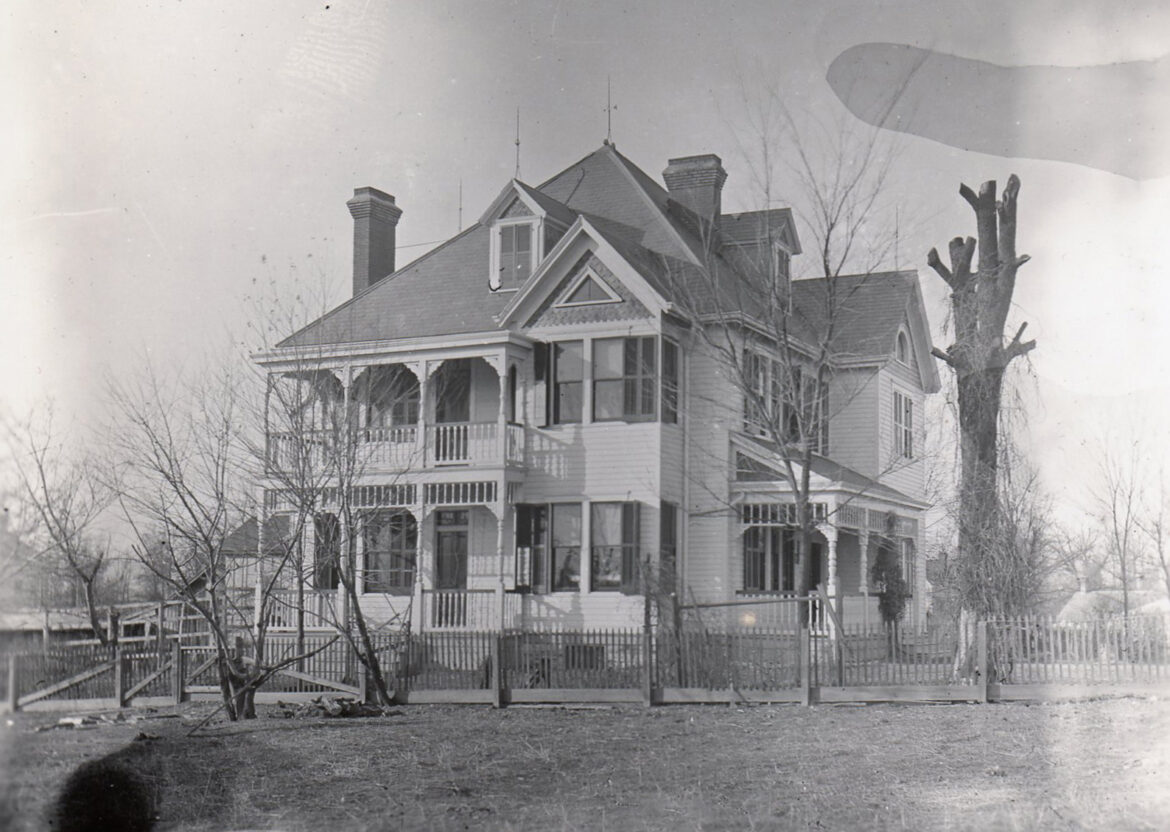 This is just one of the many magnificent photos that Laura has shared with us.  What a splendid home!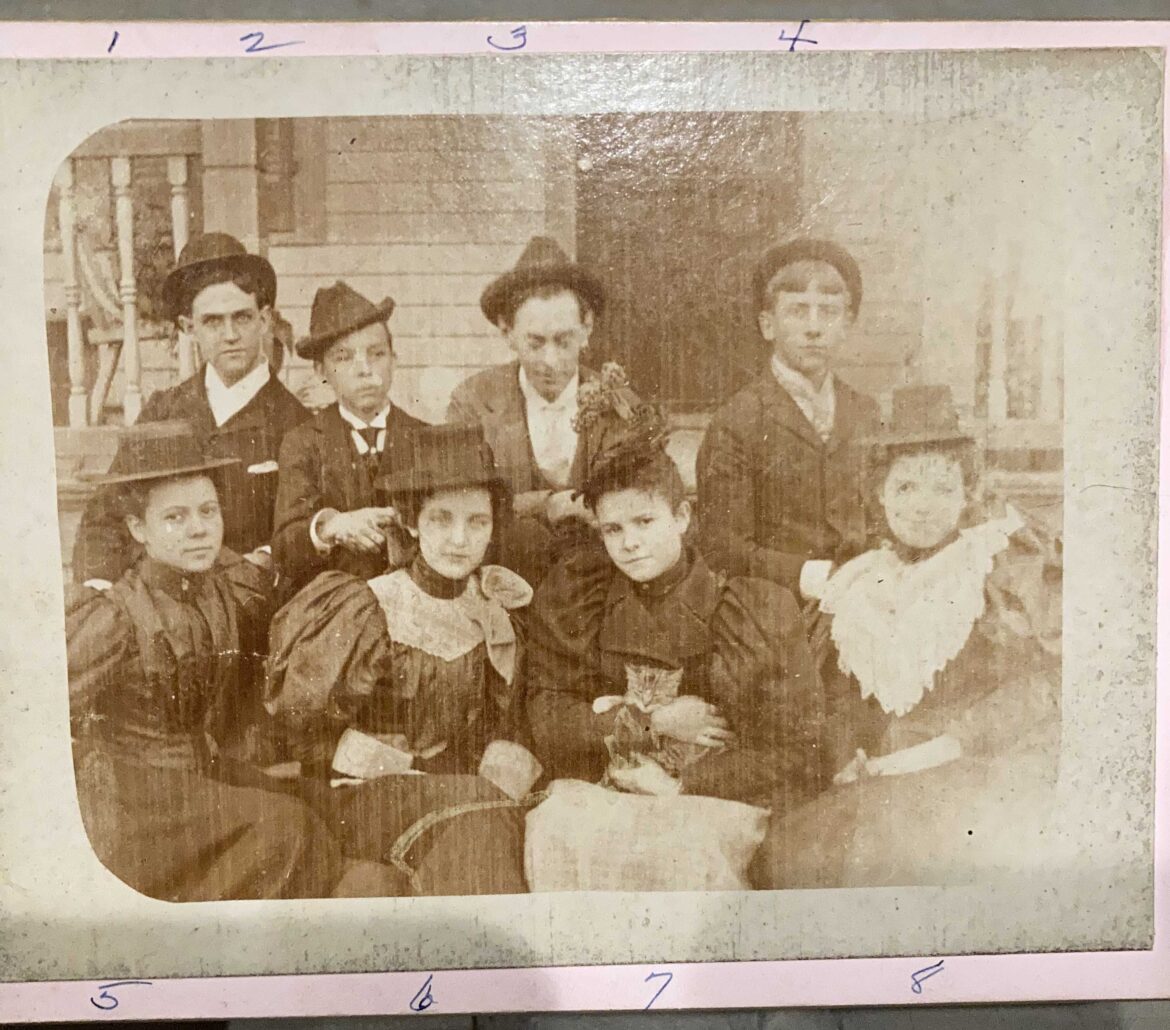 This picture was apparently taken of the group sitting on the side porch steps.

Laura writes: "Sarah S. Harrison Holmes and William Ryder Holmes are my great grandparents.  Their son, Russell William Holmes is my grandfather.  He grew up on Manchester Road.  I have many photos of him there in Sarah Wilgus Harrison's home.  My mother was Julie Ann Holmes."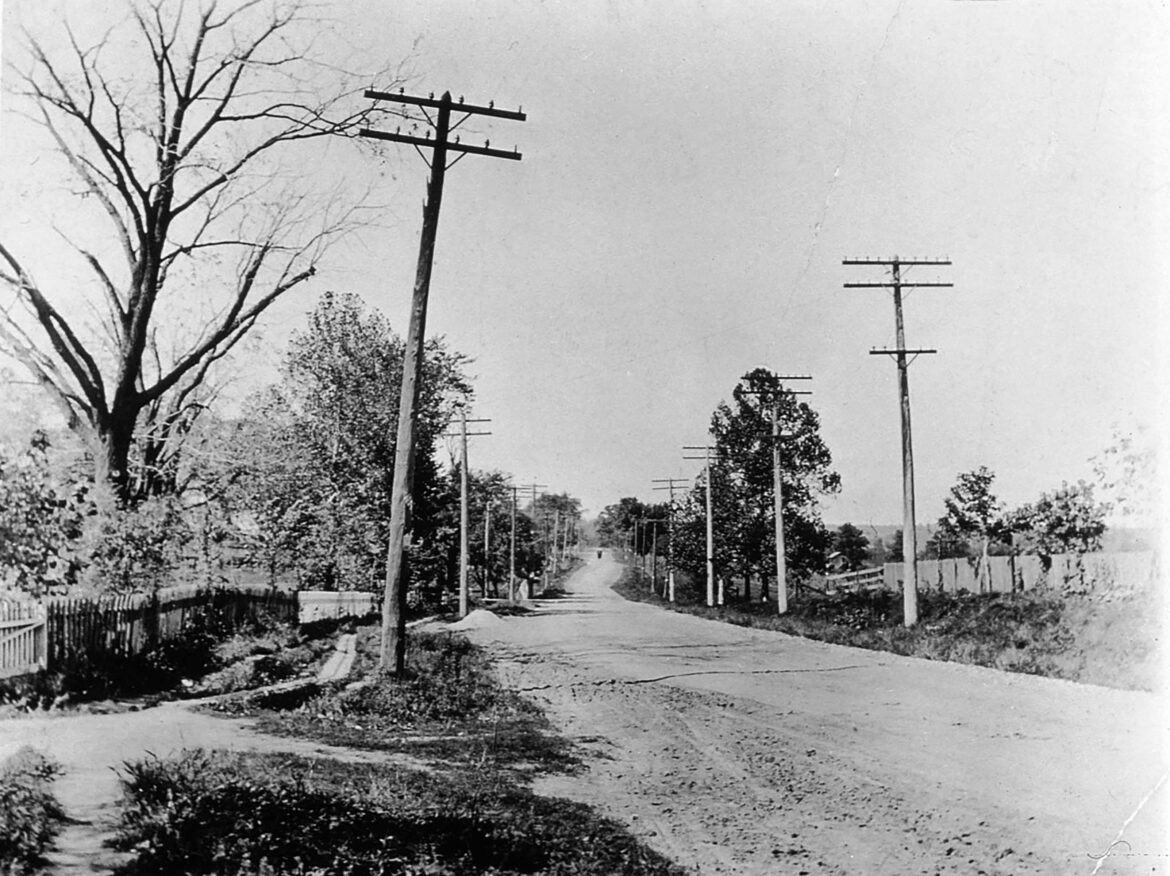 Just imagine you walked out of Sarah's home, out to the road and looked left (west).  This is what you could have seen.  Big Bend would connect on the left somewhere down there.  It didn't run north of Manchester when this image was made.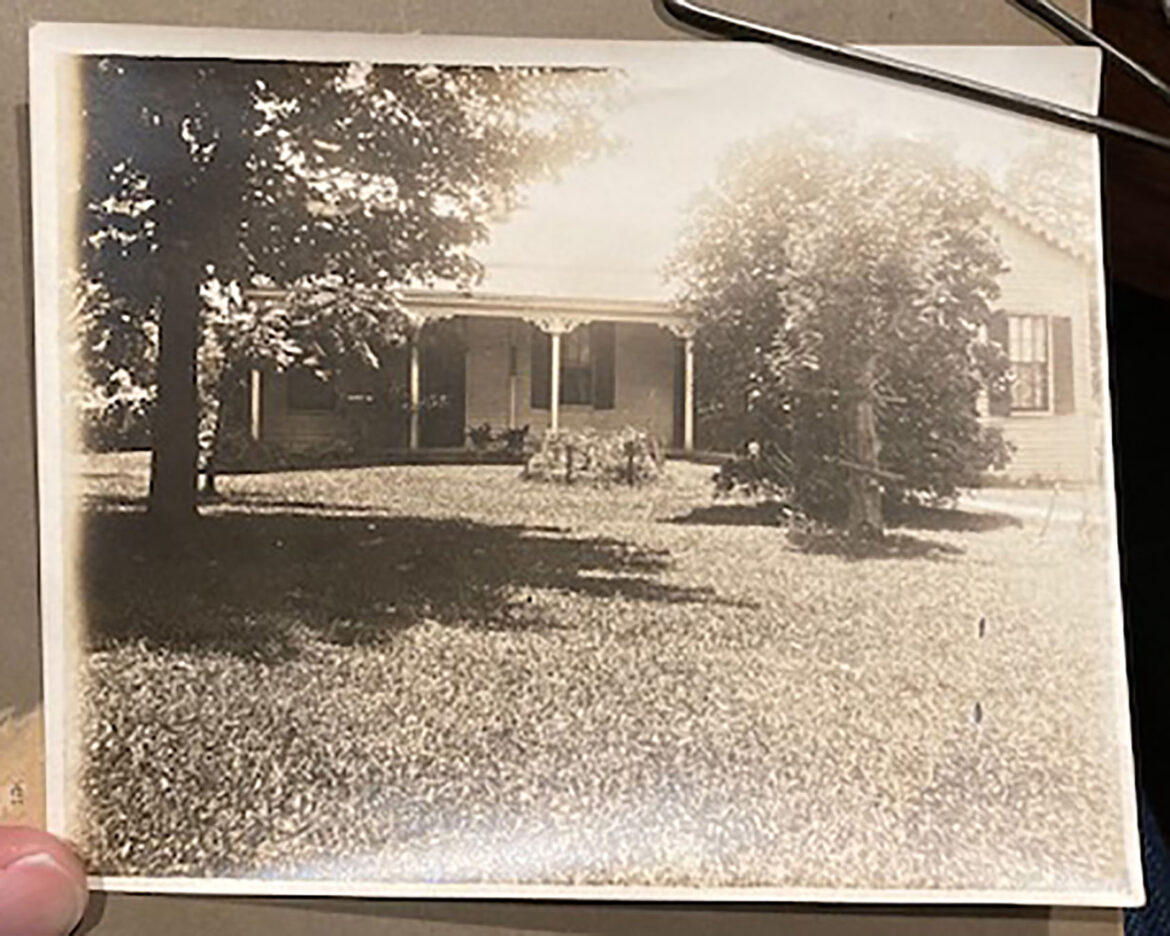 Just a little farther, on the same side of the road as the mansion, you might have noticed this home.  Reader Dave P. had a very interesting comment about it and a few other things the first time that I posted it.  It follows.

I hope you can read that email of Dave's.  It has a lot of information and I'm a slow typist so I'm not going to attempt it.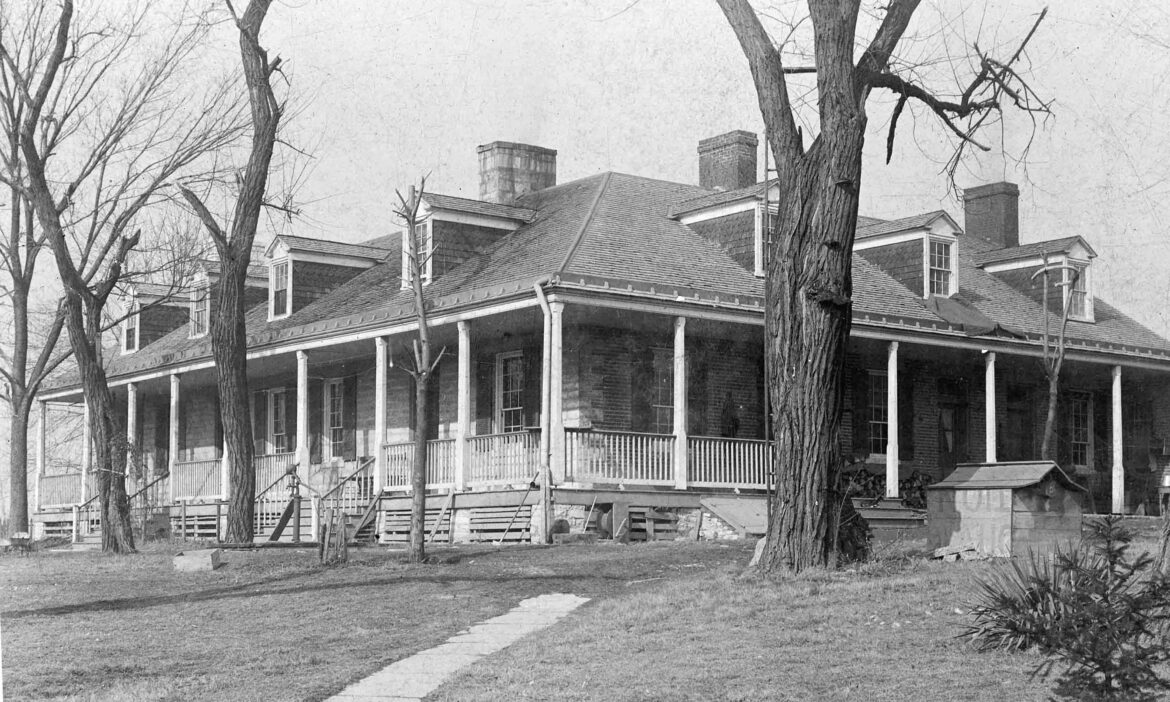 If you were to look directly across Manchester from Sarah's mansion, you would have seen the ca. 1832 mansion of James C. Sutton, Sarah's father.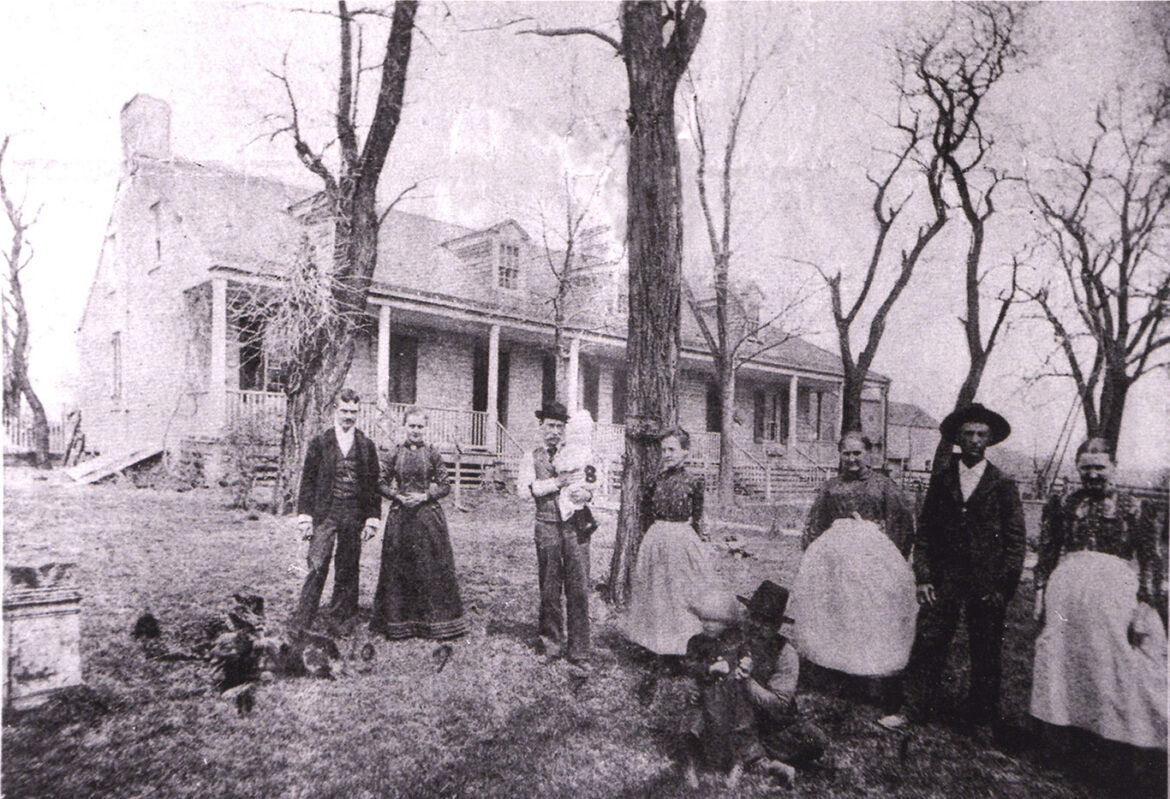 You might have even been lucky enough to see one of these family members in the yard.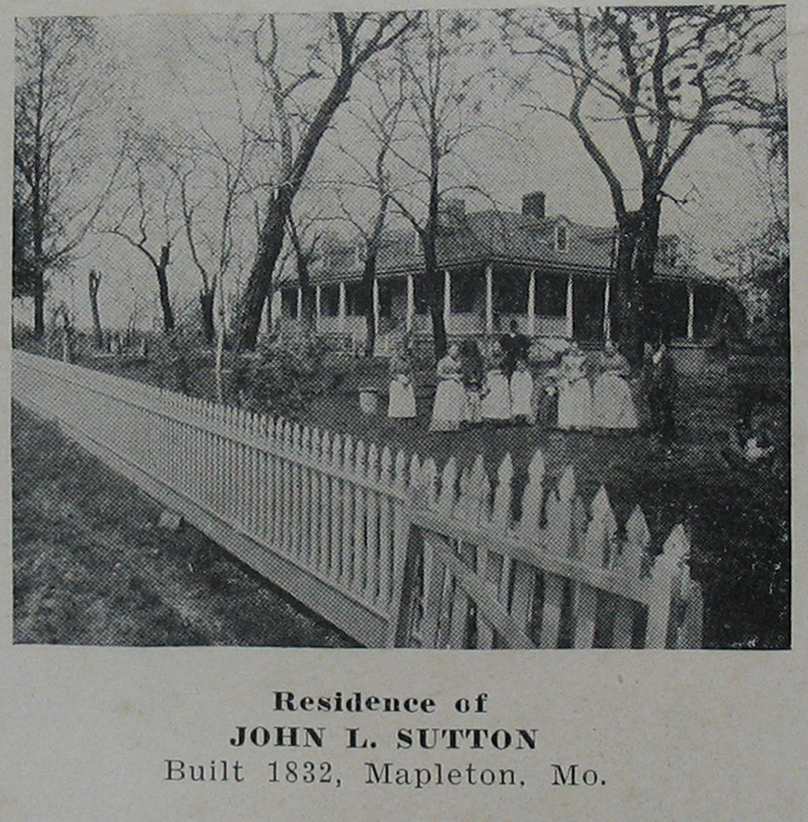 John was James' son and lived in the mansion after his father's death in 1877.  This image is from the 1909 Plat Book of St. Louis County.  And, of course, it should read Maplewood.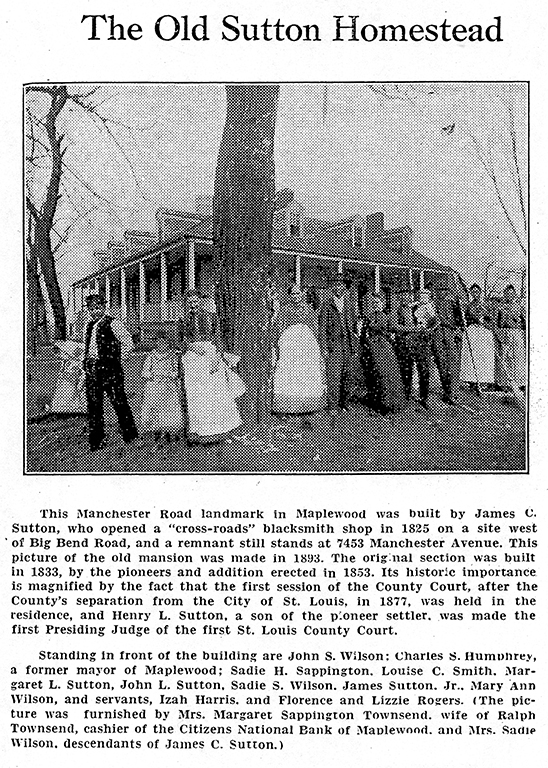 There are a set of these photographs that were taken by a photographer named J. Siler.  They have a wealth of information written on the bottom part of the image.  I have one of the interior of the mansion in both of my books of Maplewood history.
Now here comes more of the gold that I mentioned.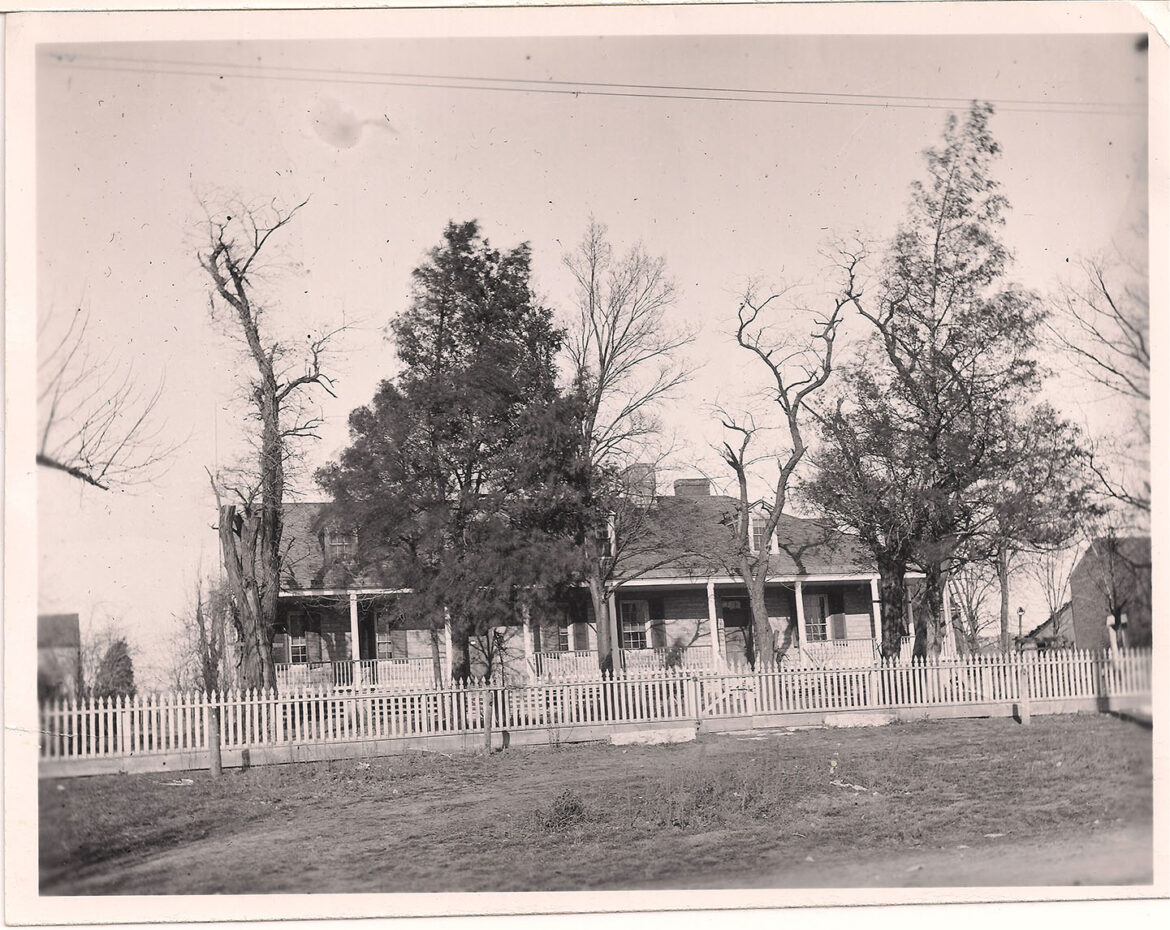 How about this!  What a fabulous view of the Sutton mansion! This image has never been published.  Never been seen by anyone outside of Laura's family.  My heart skipped a beat when I saw this one.  But wait…there's more.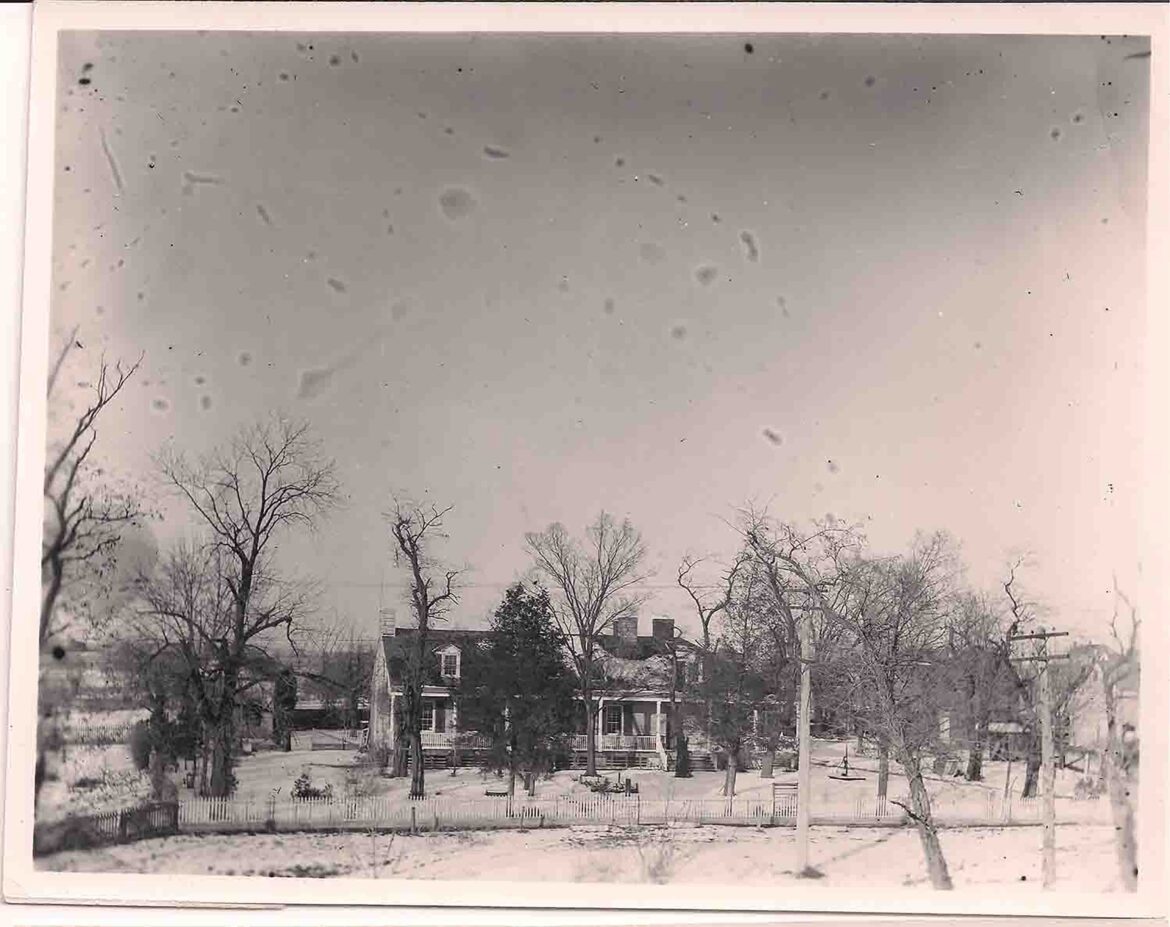 Another one of the Sutton mansion in the snow!  This image seems to have been made while the photographer was standing on the porch of Sarah's mansion.  I can't impress on you enough the scarcity of these images.  But that's not all.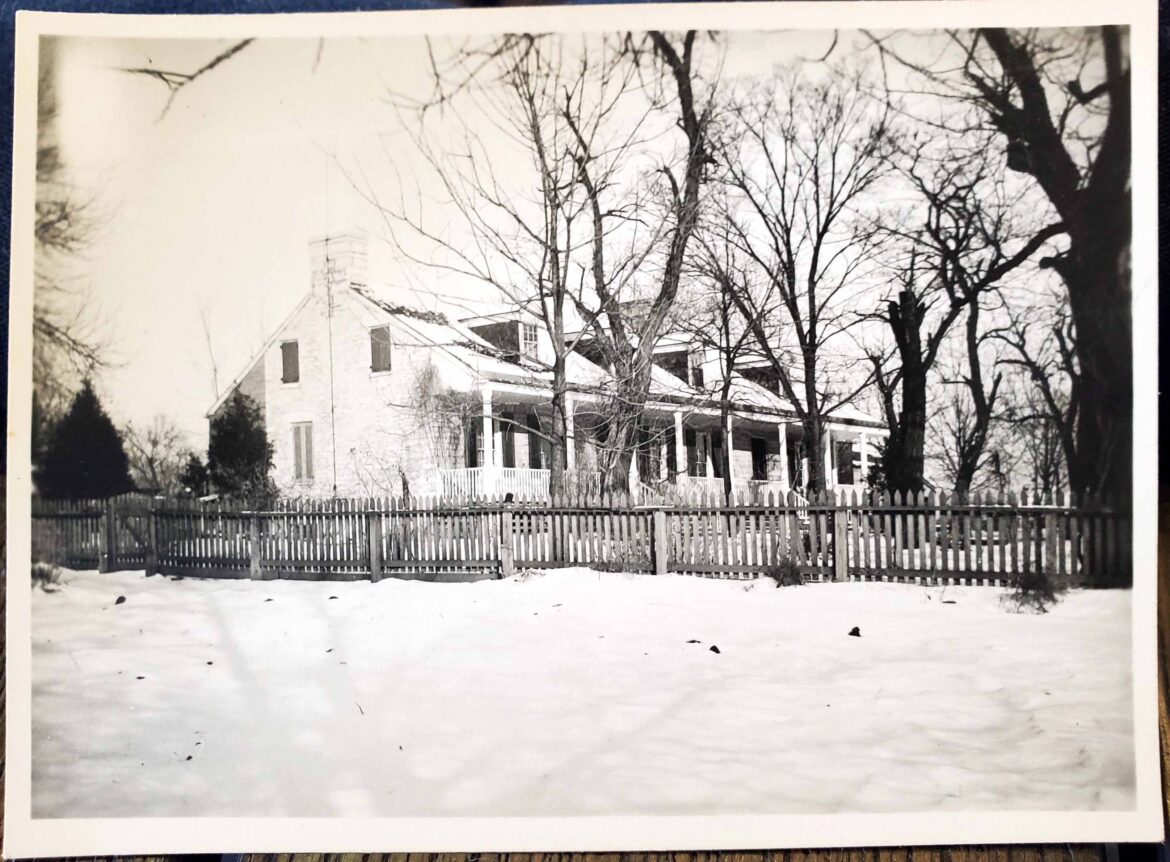 A third image of James' mansion. This must have been taken the same day as the one prior.  What a beautiful stone home it was!  Our cup runneth over.  Solid gold but we're not done yet.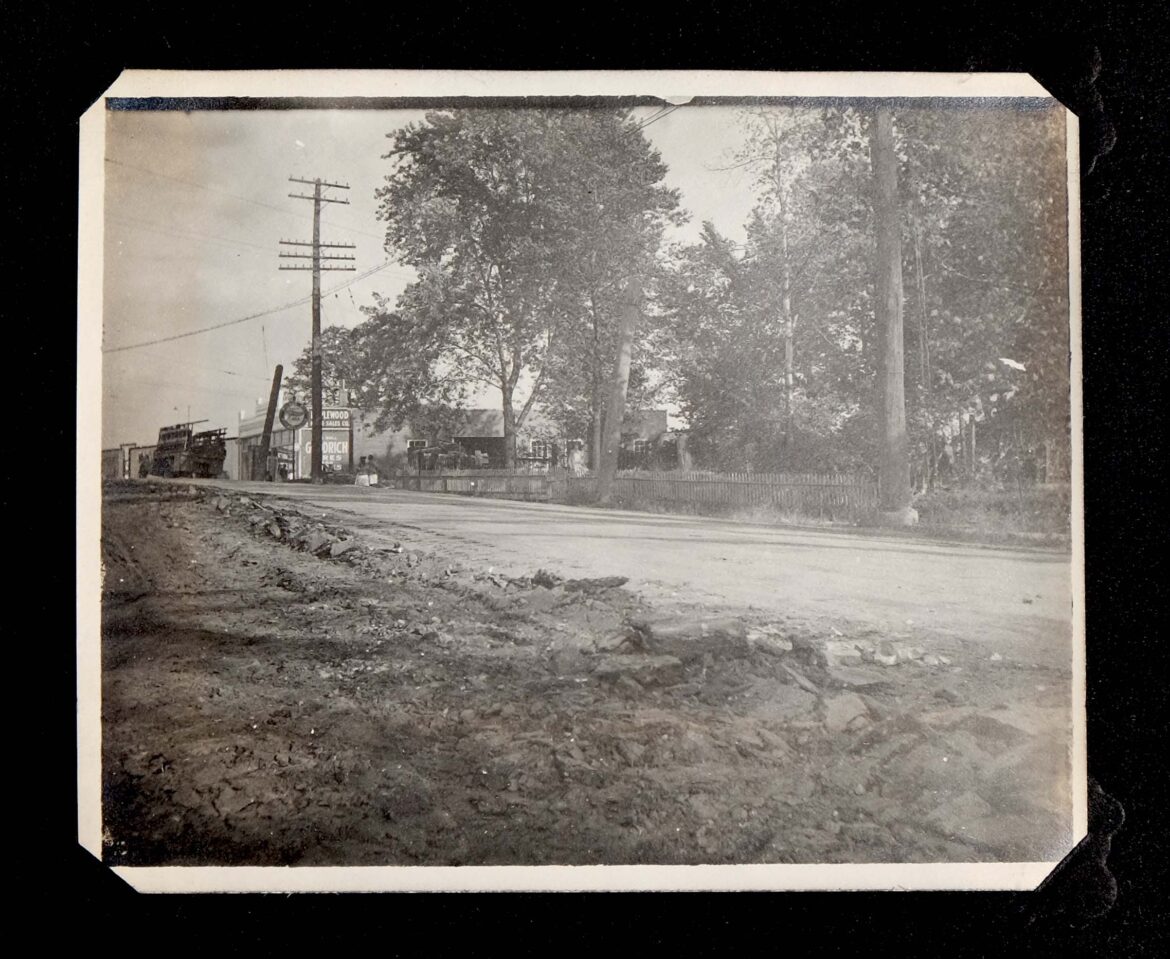 Here the photographer is standing by the side of Manchester Road looking east or maybe a little southeast.  The Sutton mansion is to his left.  Sarah's mansion is on his right.  That's her picket fence.  If you look closely you can see a commercial building on the upper left.  This is roughly where Gus' Fried Chicken is today.  BTW, this is another solid gold image as are the ones that follow.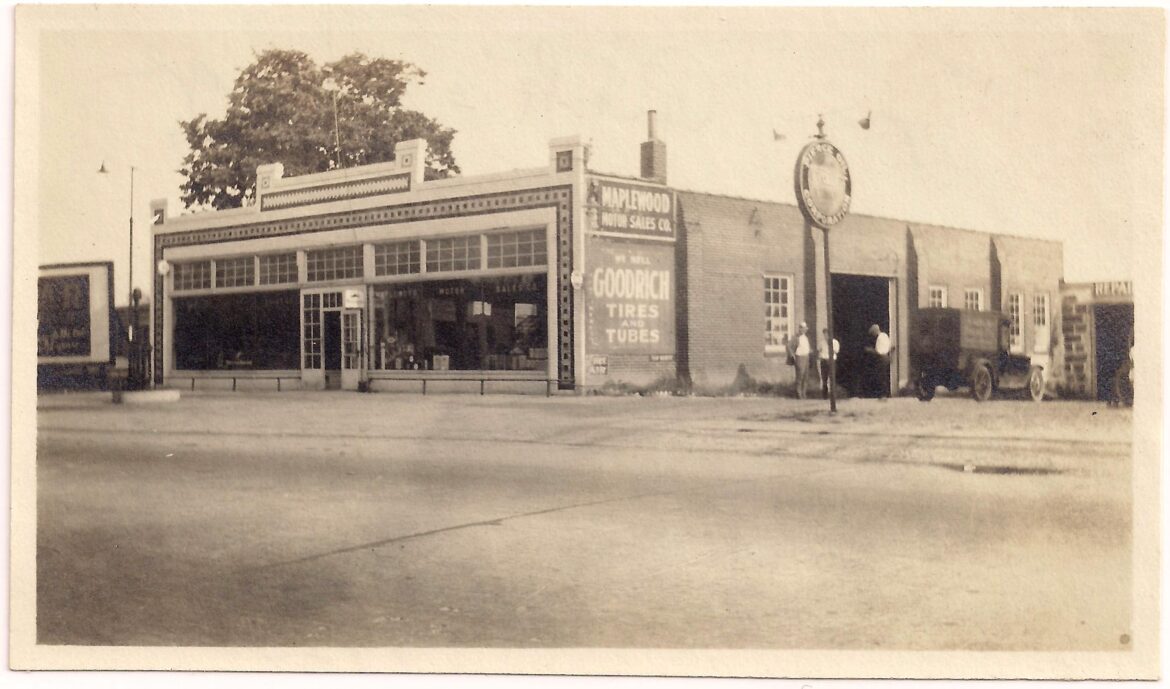 Wow!  Here is a closer look at that building. What a cool building!  The truck looks like early 1920s.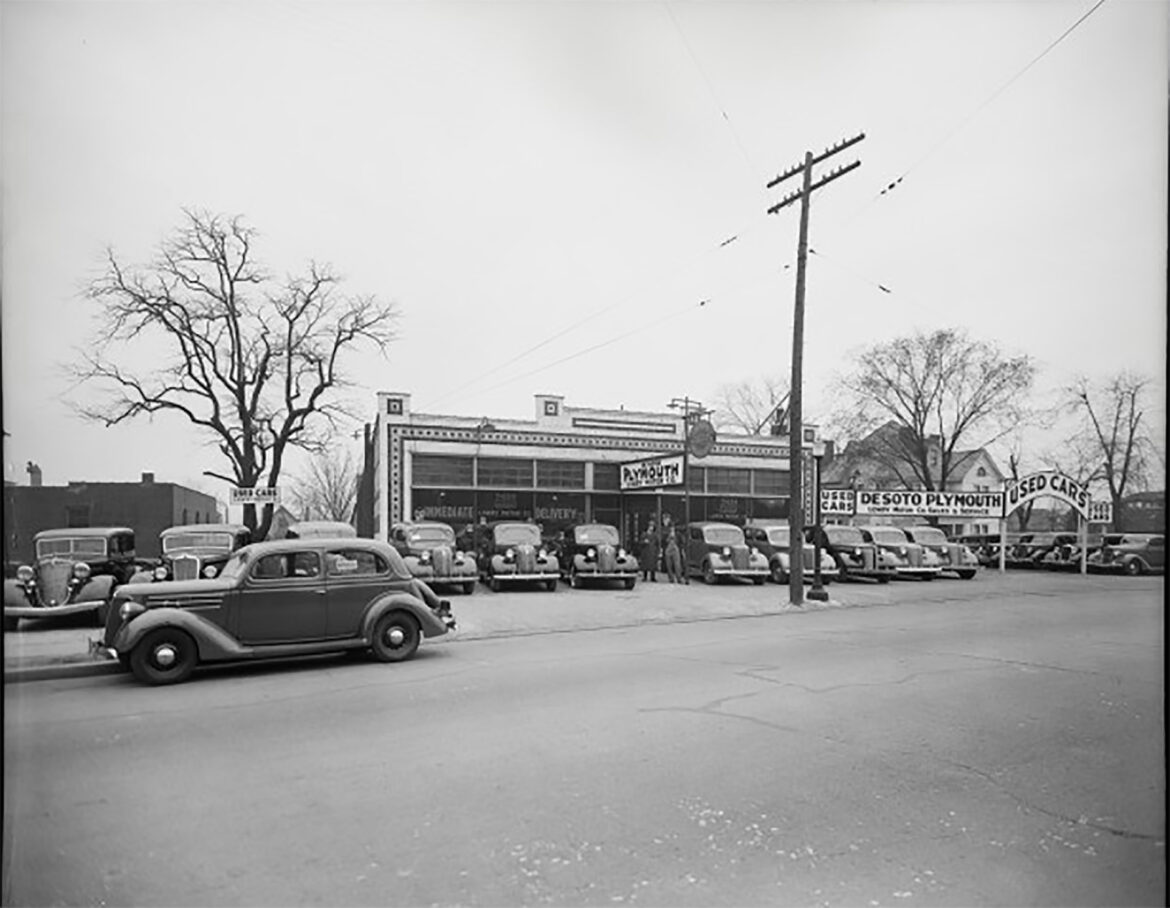 This is a good image to go out on.  The same building only now we're in the late 1930s.  The building at the rear on the left is probably the Mule Place of the Maplewood Mill.  It's still there.  Sarah's mansion can be seen in the rear on the right.
Folks, I may never again have a post with this many solid gold historic images in it.  They are a window into the past.  Our one and only fragile connection to these moments in time.  Hopefully my efforts will help them to survive for many more years.
Doug Houser         November 19, 2022