A few weeks back, I made a post with the title, "Everything Ziegler and a Bit of Fischer."
Well, thanks to the generosity of Brad Ziegler, by the time I had posted everything Ziegler, I was out of time and energy so I promised to post my Fischer material in a follow up.  This is it.
As I mentioned, Jim Fischer gave Luke Havel and I a box that contained a large number of items.  Many of the items were interesting but had no connection to our fair city.  Some of them I  passed on to my neighbor, Adam Kloppe, who works for the Missouri Historical Society.  You may have heard him on the radio.  He, and some of his colleagues, produce very interesting audio clips about Missouri history.  I hear them on KDHX.  Anyhow, I figured that Adam would know what to do with these random historical bits of hard copy.  After all, he's a professional.
Jim Fischer also gave us a wonderful digital gift…a high resolution copy of a historic image of his family's early meat market.  We had this image in our collection but it wasn't very good. So here is that image and some other stuff.  In an upcoming post, I'll share some of the other oddities that were in Jim Fischer's box.  Thanks again, Jim.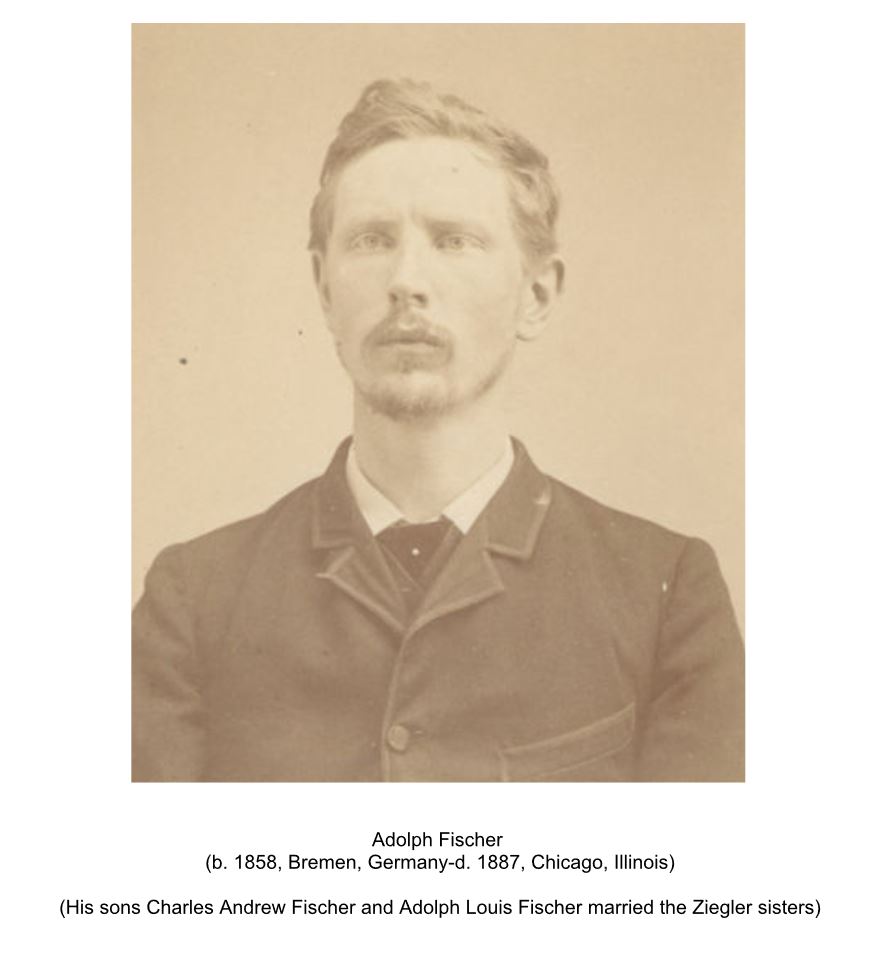 Now I'd like to show again some of the images from the Ziegler collection since these two families were so intertwined.  Thanks again to Brad Ziegler.
I thought you may be curious as to the locations of the two stores that these families owned, the Fischer Bros. Meat Market and Ziegler Bros. Hardware.  So with the help of Photoshop…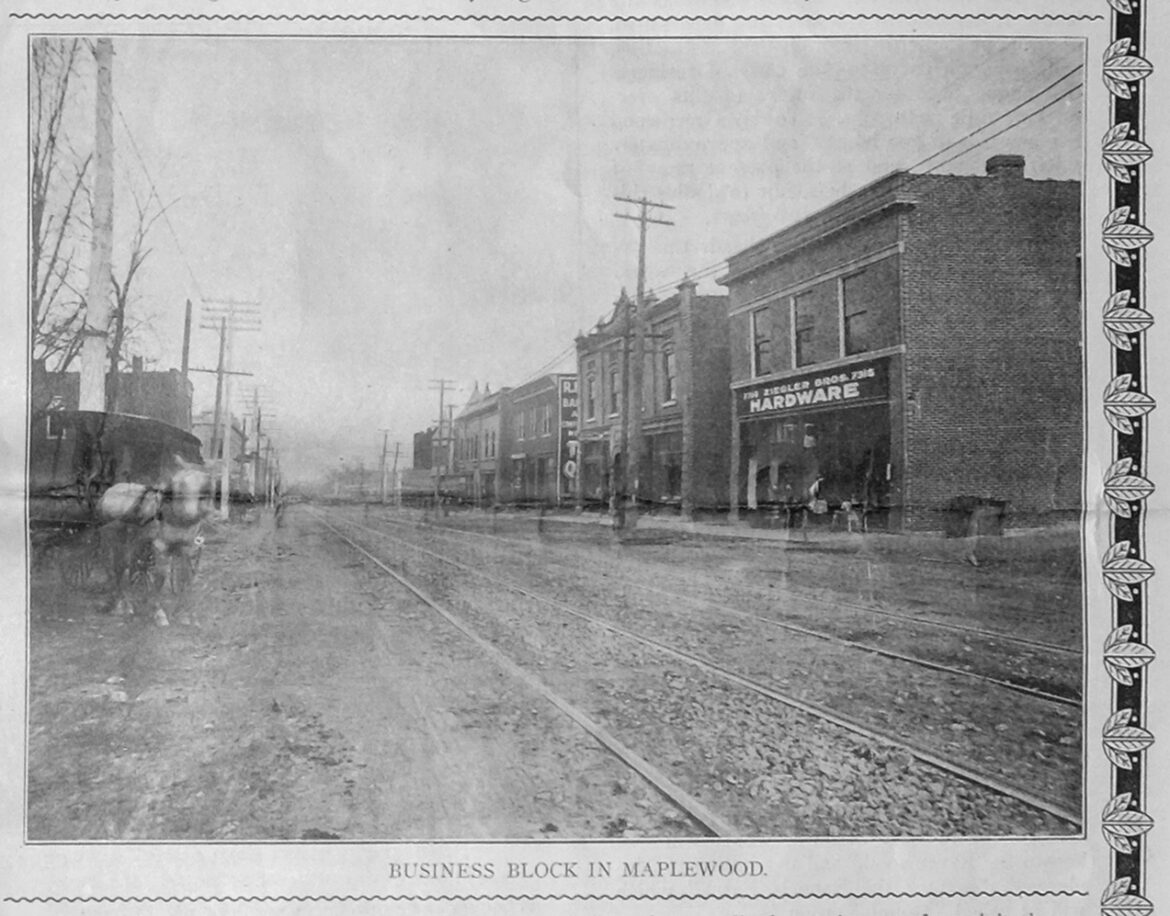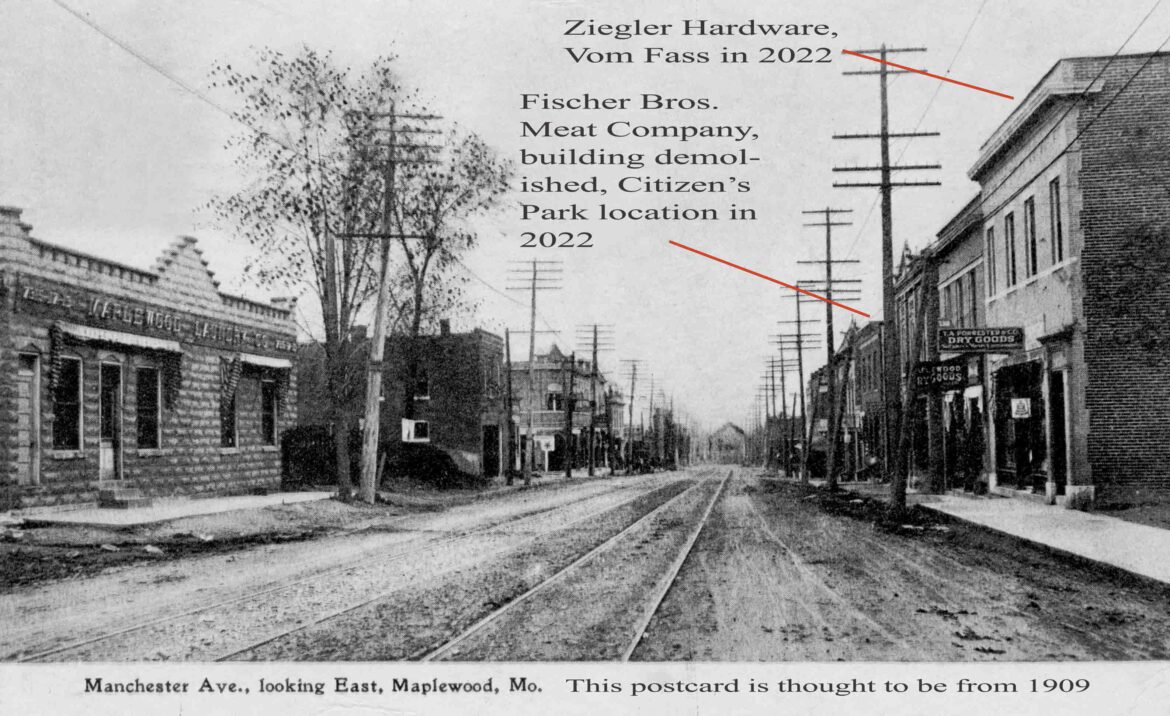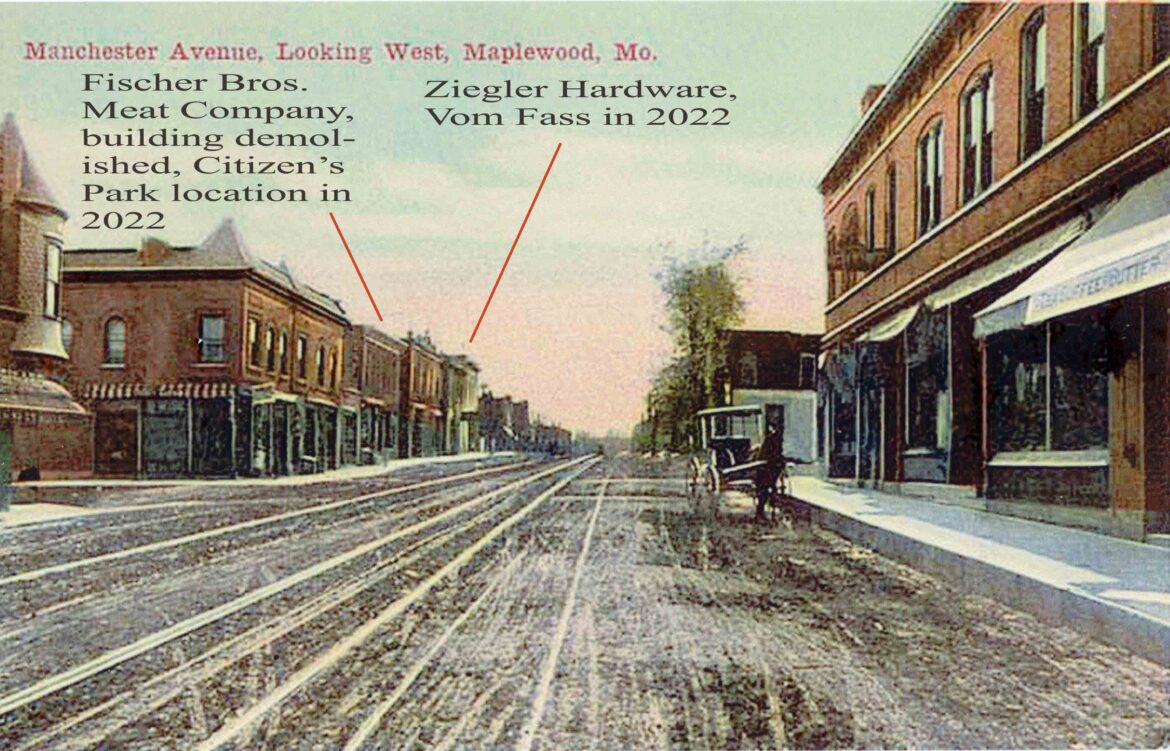 Ziegler Bros. Hardware store was definitely around in 1904 but it doesn't show up in the 1912 Maplewood directory.
This is a fascinating story.  There are a few other leads I'd like to run down.  As I've mentioned in the past posting on this blog is just like work in that it expands to fill the time allotted for it.  I'll end it right here.  Should I uncover any more items of interest, I'll certainly post them sometime in the future.
It is still summer. 97 degrees today.  Atmospheric bliss as far as I'm concerned but a drop is coming.  Tomorrow the high will just be in the low 70s.  I know, I know, some of you are cheering.
Doug Houser      September 21, 2022