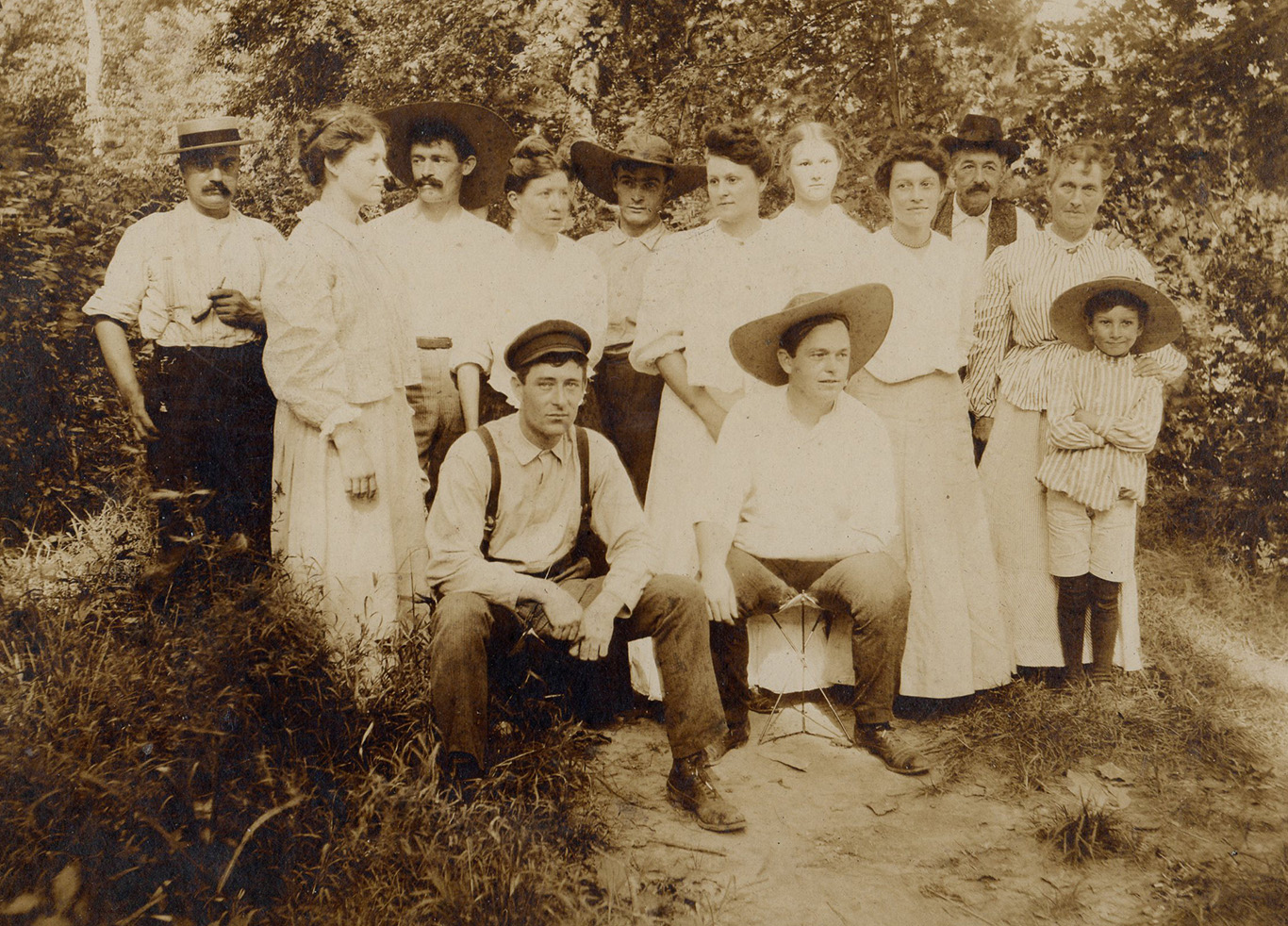 Included amongst the large assortment of interesting artifacts that make up the Fennell Trove is a journal that is the feature of this post.  At first I just gave it a cursory flip through. I assumed it was a workman's record of his jobs, bids and expenses, etc. Not that those aren't interesting, they are.  But if that were all it was, it might play to a very limited audience. I would be in that audience, don't get me wrong. But as part of this job I have to decide just how much time should I spend deciphering and translating an artifact such as this.
The journal has entries from 1907 through 1923. Sam's handwriting was precise and clear though it was necessarily rather small. In order for me to read it easily I need either a magnifying glass or to scan it and magnify it on the computer.  At first I thought I'm not going to scan the whole damn thing. (Do you realize how much time I spend scanning stuff?) Anyway I scanned about ten pages and then began reading them. Guess what? I scanned the whole damn thing. Sam put so much in there that I found it fascinating.
The journal begins as a workman's daily record but quickly becomes a record of life on the farm in Bismarck where he and some of the other family members had moved.  He includes his chores and plantings on the farm, visits from the various members of the family, when they arrived and when they left, his health and the health of some of the others, the weather, the temperature and so on.  And he has a sense of humor. It is documents such as these that really put flesh on the bones of our ancestors.
The best way to understand it is to see it for yourself.  First we'll review what we know about Sam from the previous Fennell posts.  The following note is from Nancy Fennell Hawkins, our benefactor.
Note: Jeannette Hakes was married to Robert Carpenter in England and they had 6 children, Robert William (Bill), Agnes Jane (Nessie), Percy John and Julian Henry (Juke) (twins),  Kate Evelyn and Jeanette Caroline (Janie) Carpenter. Robert Carpenter died in May 1884 in England. Jeanette married Samuel Bland in 1885 in England.
The Bland/Carpenter families left Sunny Hill, England in 1891 and came to St. Louis.  The family consisted of father, Samuel Bland, mother, Jeanette Caroline Carpenter Bland, Children Robert, Agnes, Percy, Julian (Juke), Kate and Jeanette Carpenter and Mietje Bland.  
The family lived in Maplewood and Webster Groves.  Later Samuel, Jeanette and Mietje moved to Bismarck, Missouri.
Another interesting fact about the Carpenter/Bland families is that all of the husbands and wives of the Carpenters died young. So they all moved to the country where Mietje lived.  She never married. She looked after all her brothers on the farm until they died. The two girls, Nessie and Janie, also moved to the country. They had a new home built for them just down the lane from the farm.  Unsure who built their new home but I believe my Uncle Jule Wolf played a part in that.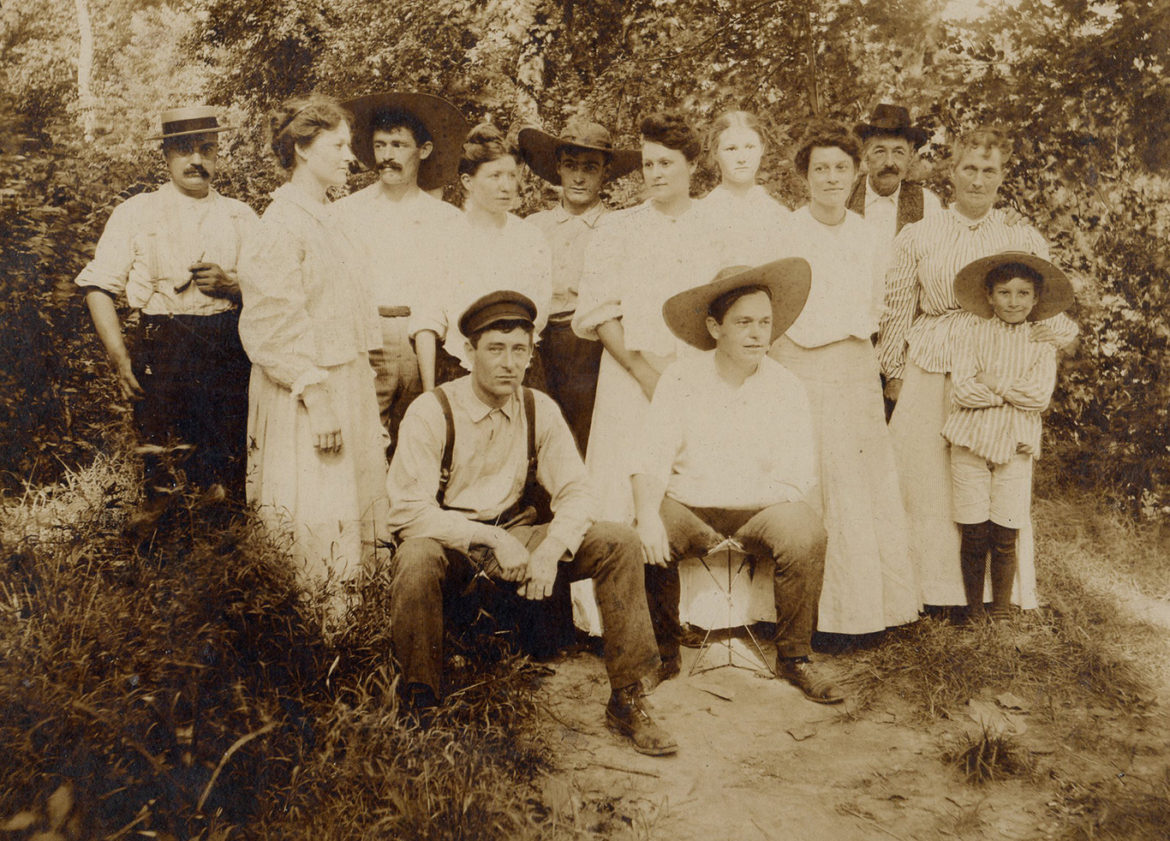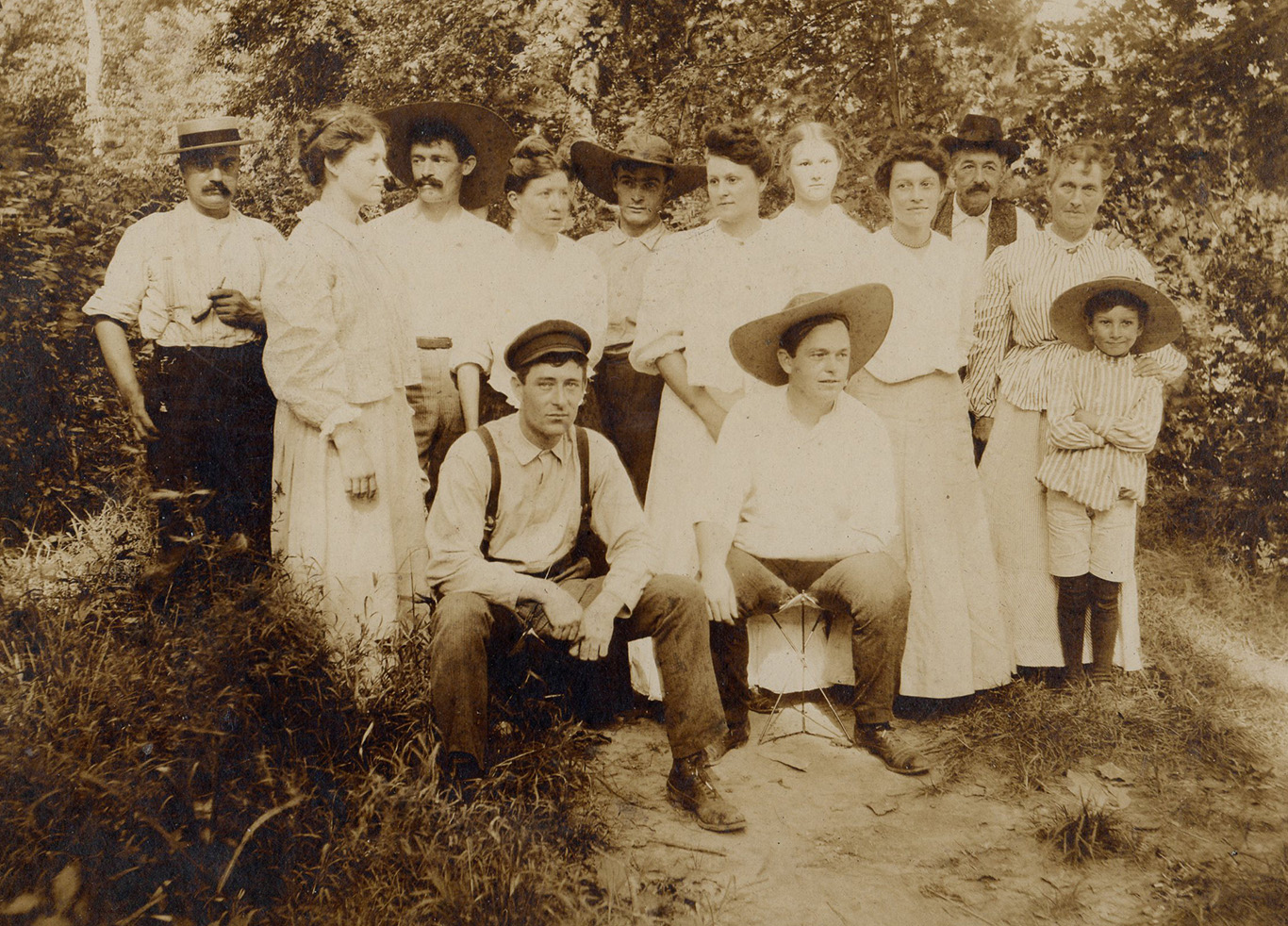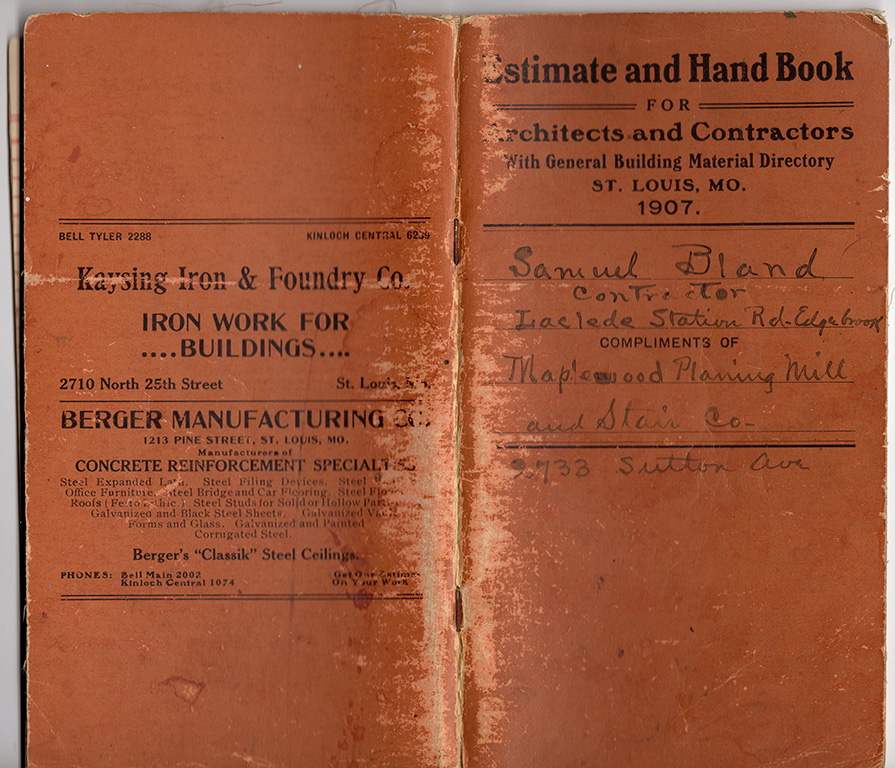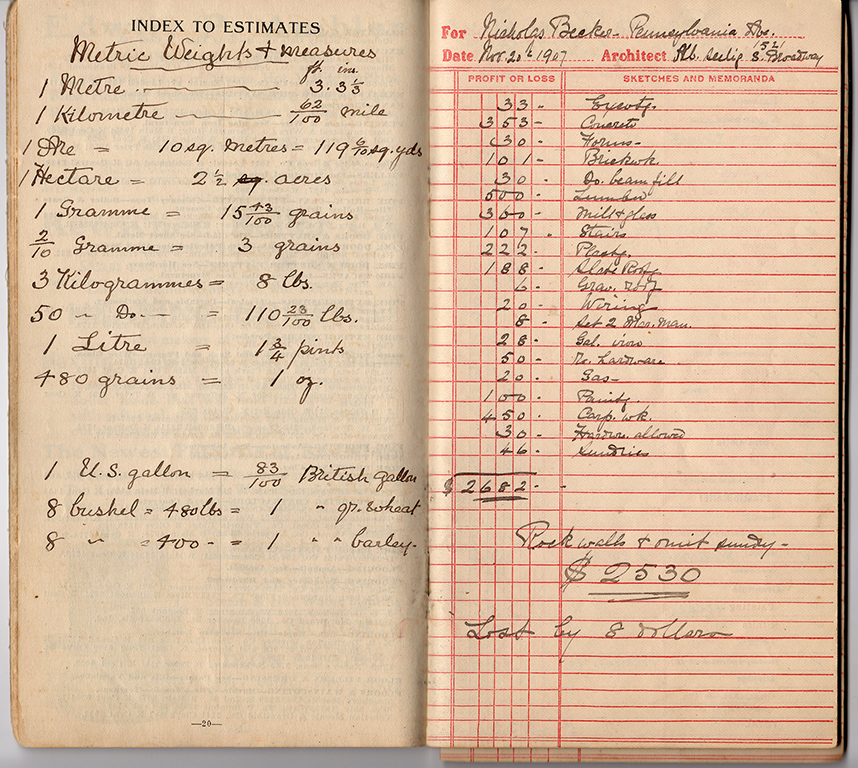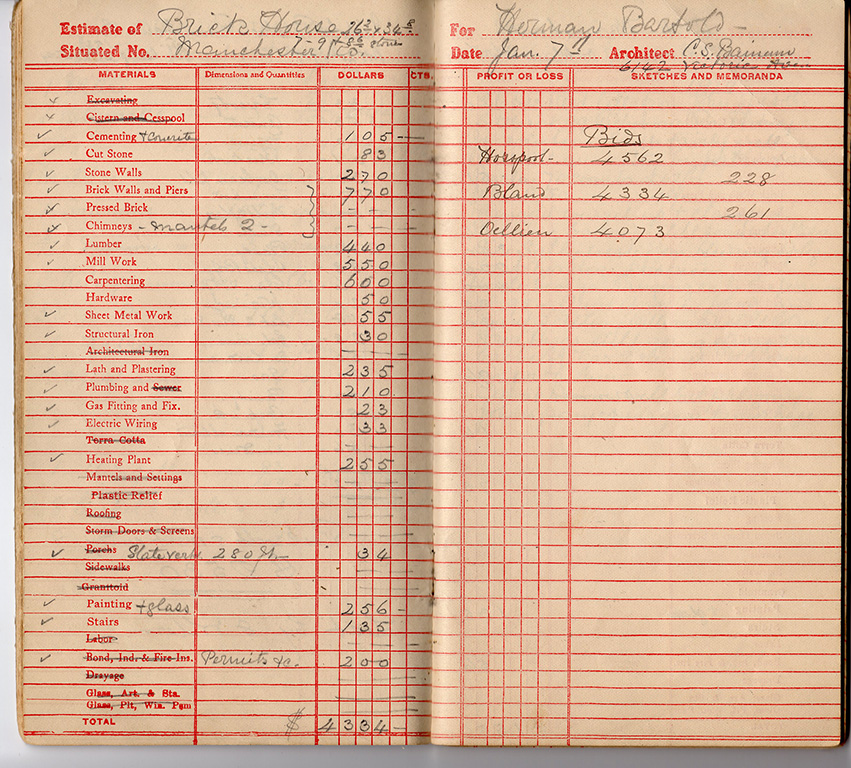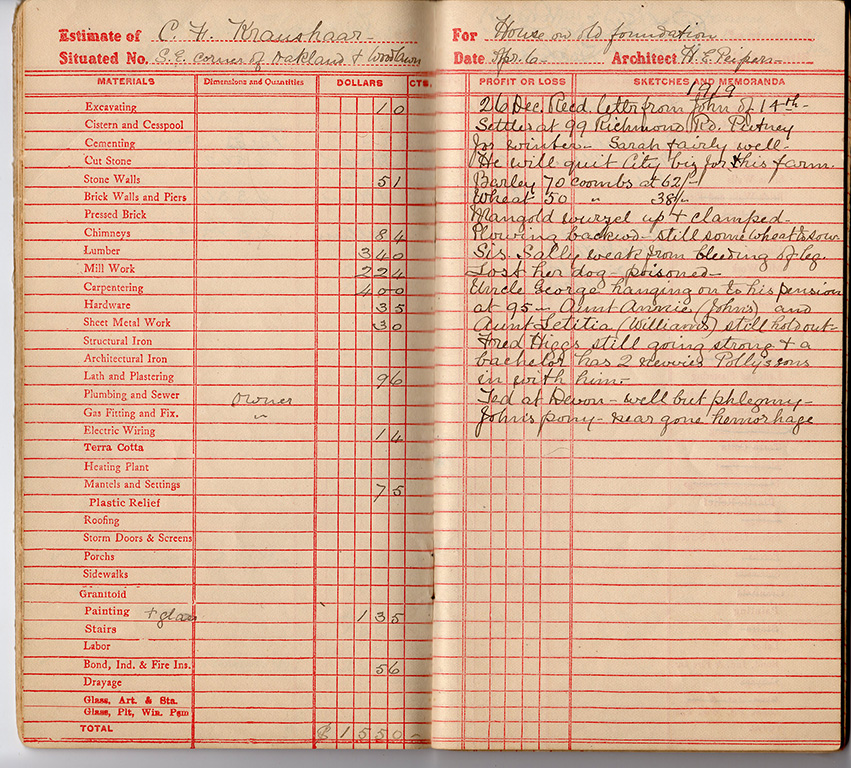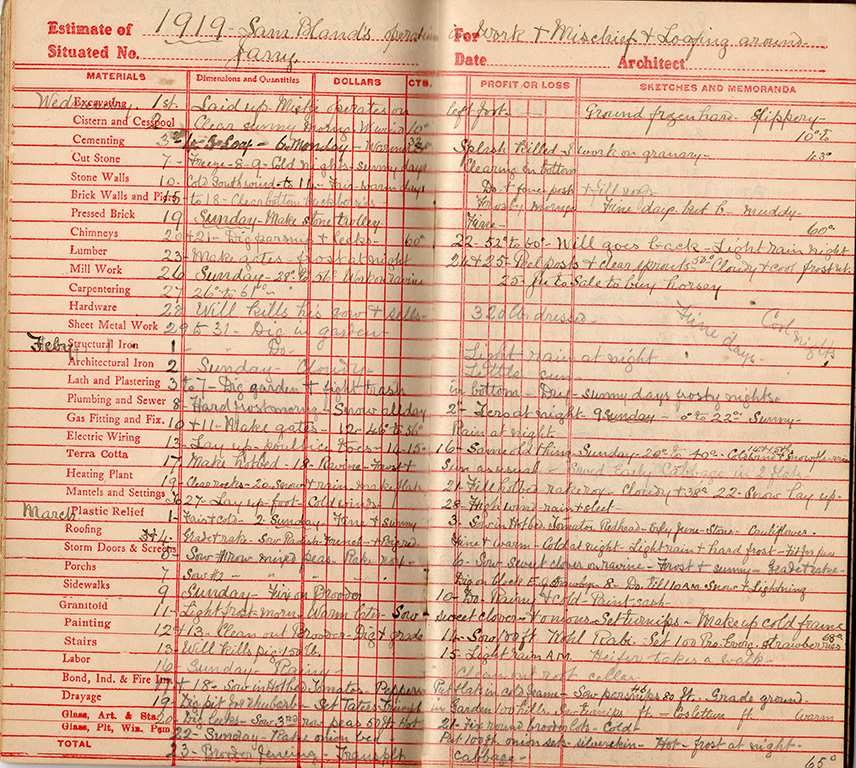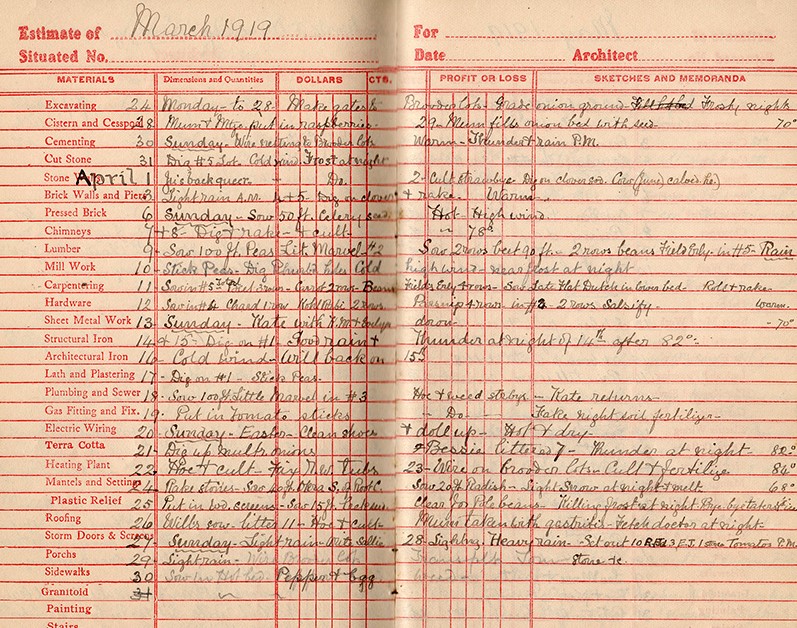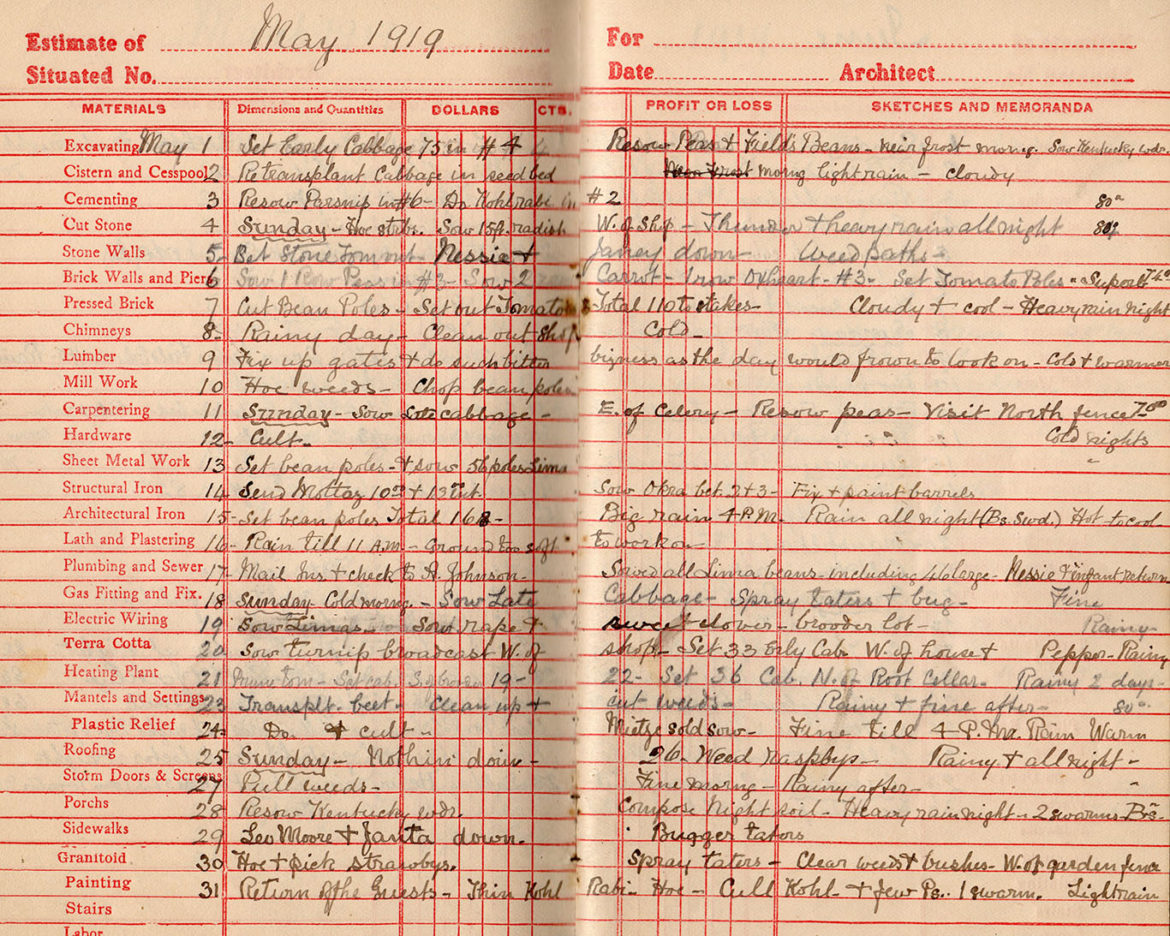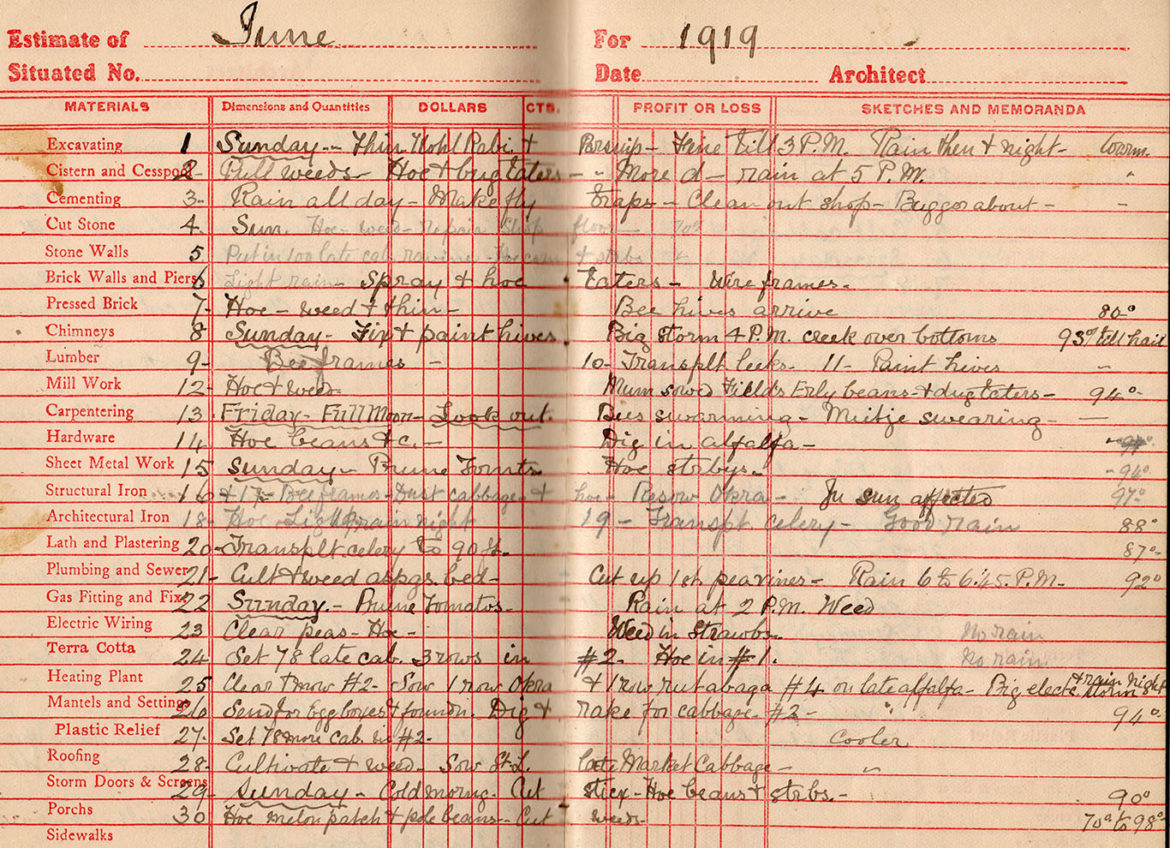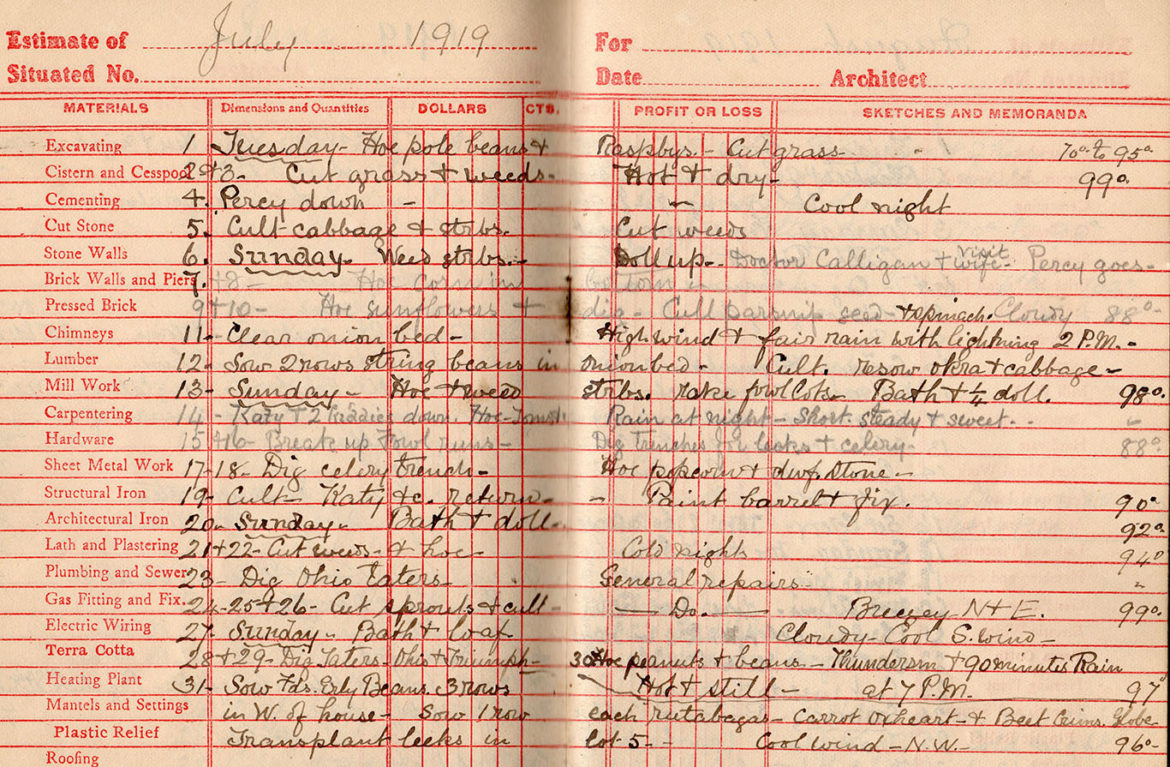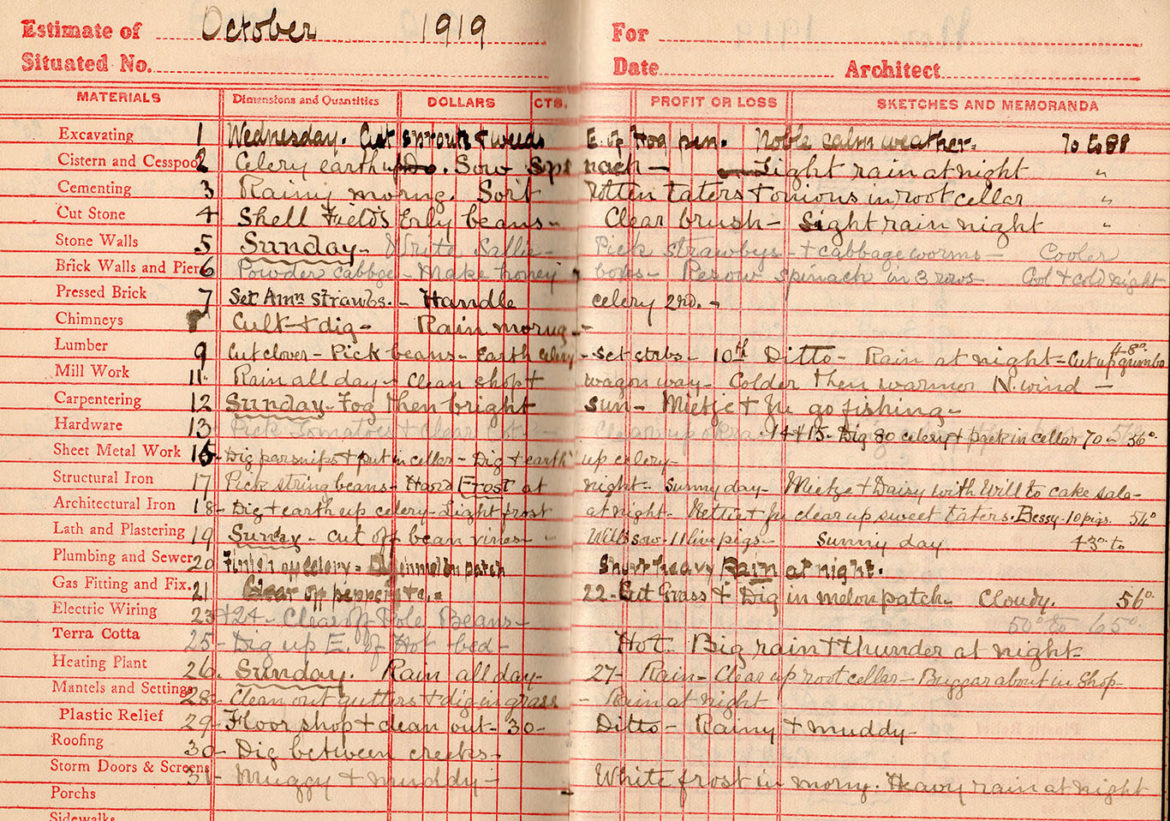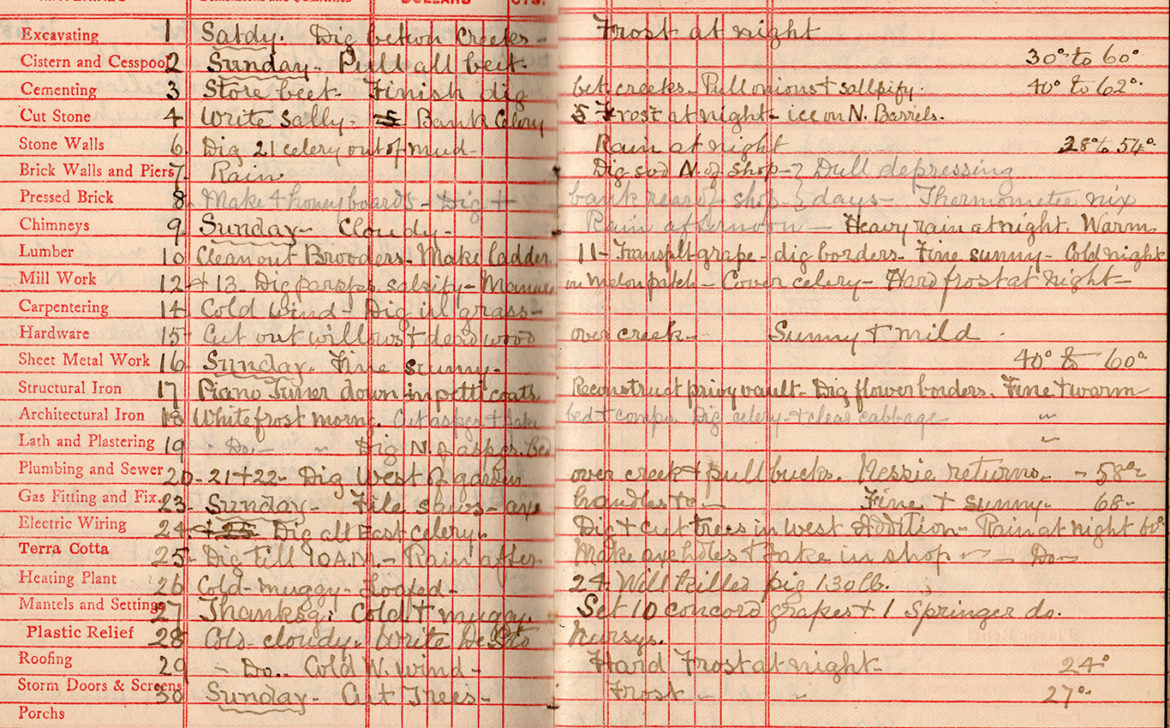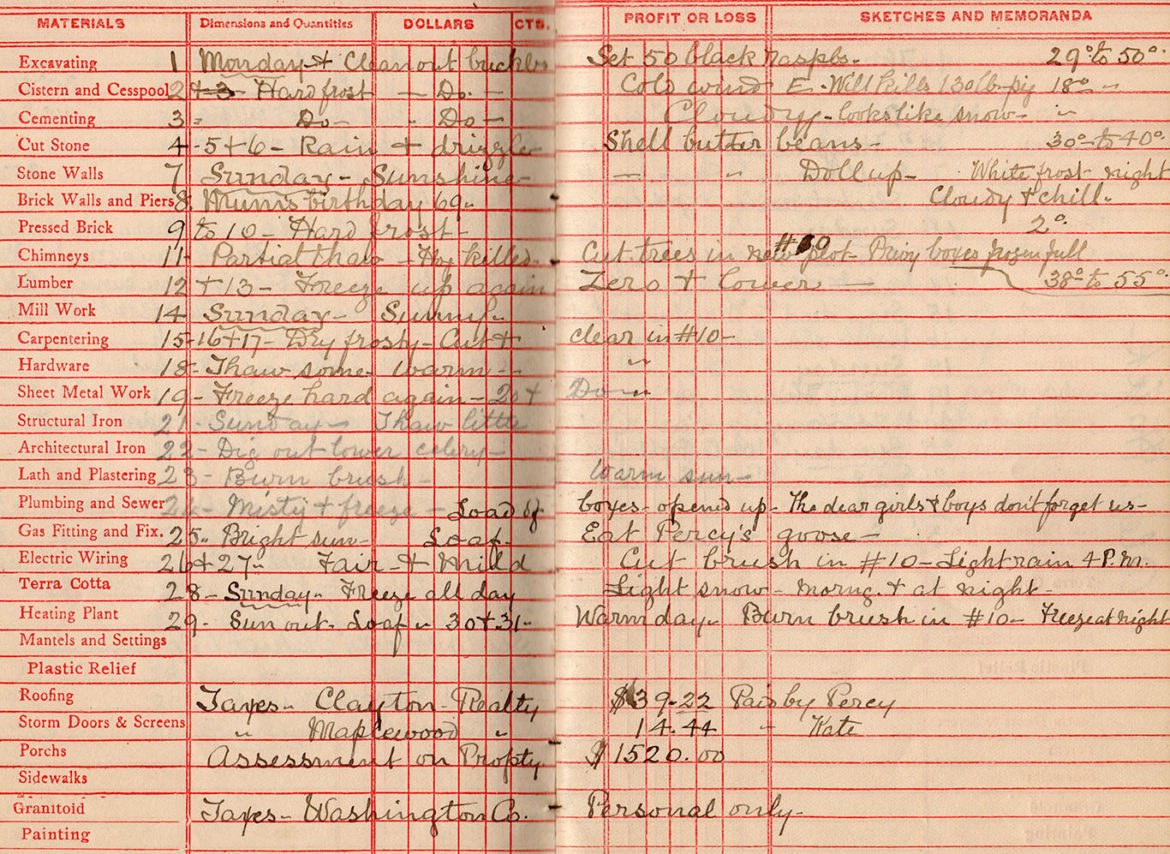 That's one year – 1919.  The journal ends after May 1923 when Sam ran out of space.  I find this very interesting.  His sense of humor shows in spite of his time with his bad leg and the incredible amount of work he did.  Let me hear from you.  Is this interesting enough to continue?  Would anyone like to see more of these pages published?  Let me know.
Thanks again to Nancy Fennell Hawkins for sharing these family items of hers with us all.
As always, I appreciate the support of you readers. If you've asked for something and I've not responded, ask again.  The way my Gmail stacks up emails causes me to sometimes overlook a few.
"Tis the season to be jolly.  Back soon."
Doug