The Missouri Alliance for Historic Preservation has presented former Maplewoodian Larry Giles and Maplewood's oldest home, Woodside, with their highest honors.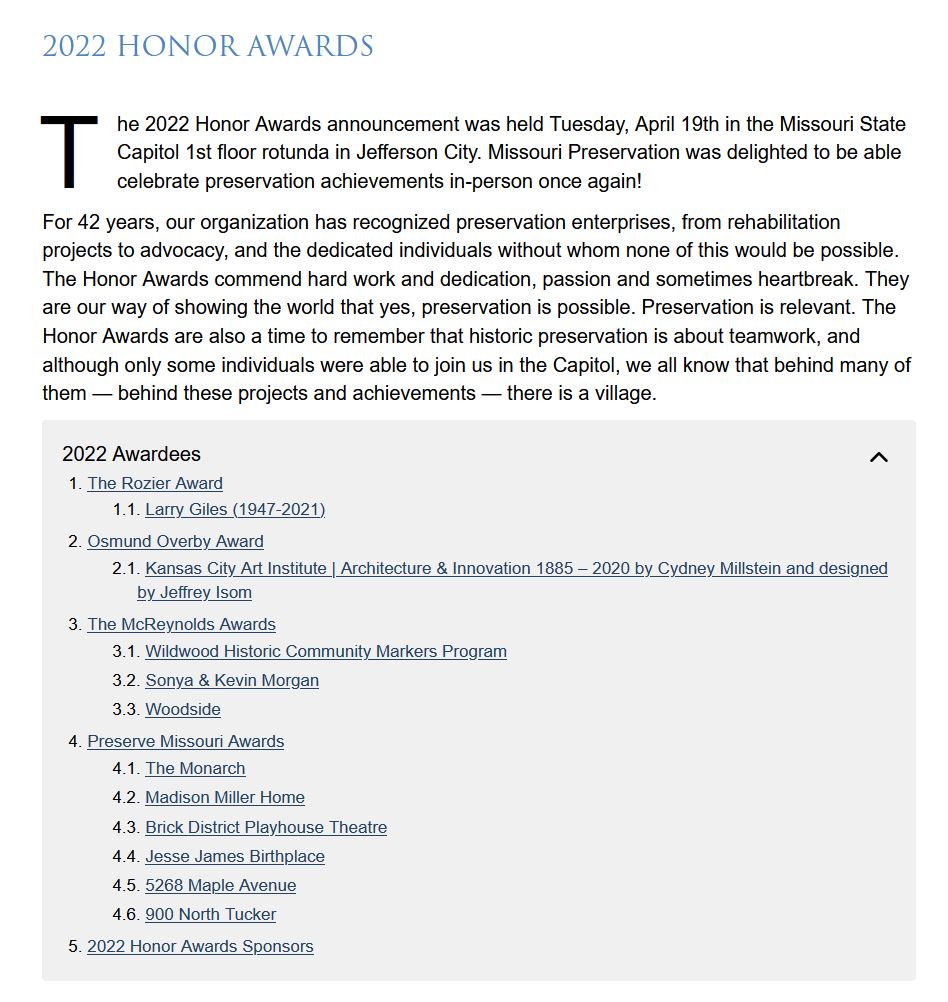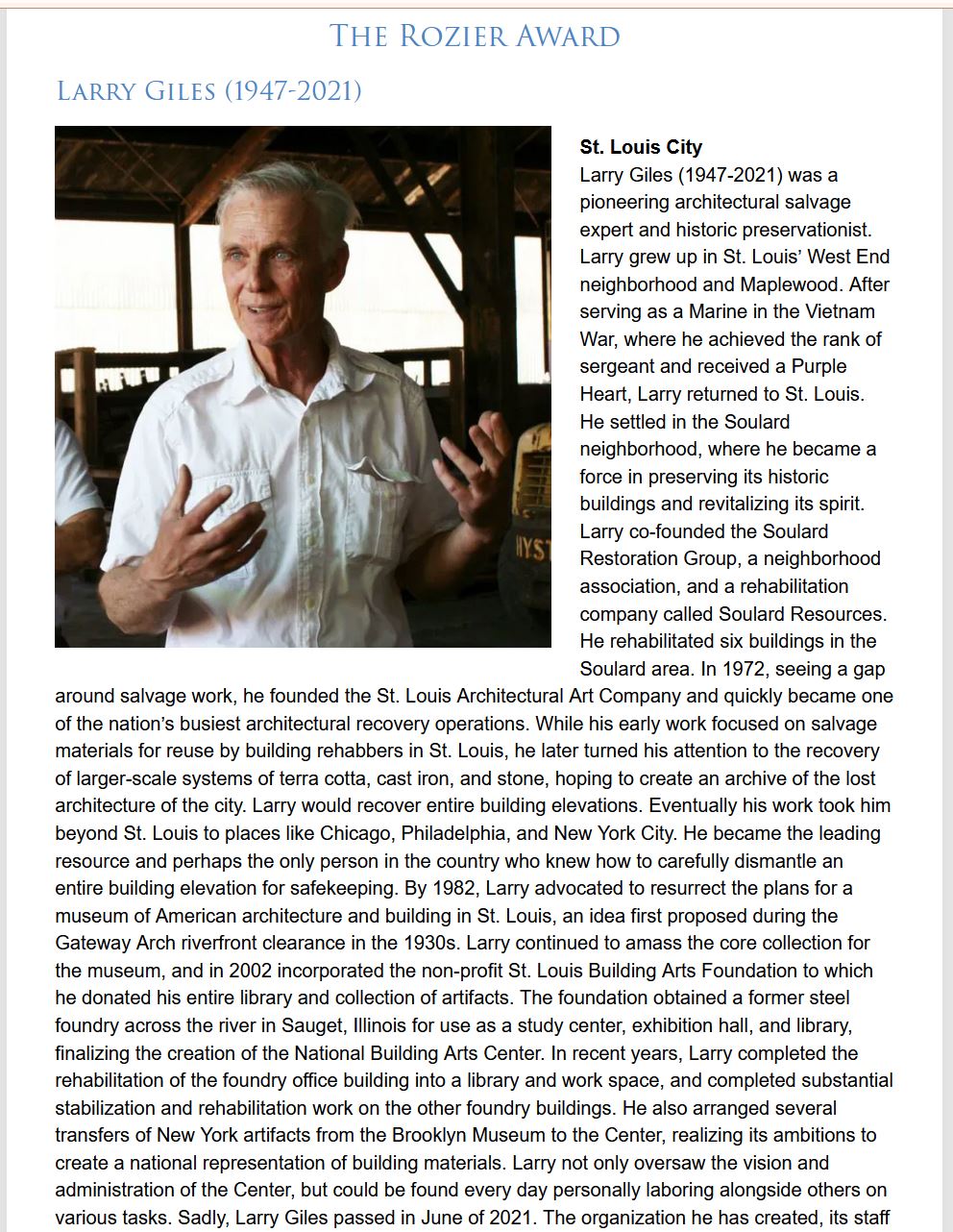 Tuesday was a big day for Maplewood history in Jefferson City.  I would like to congratulate everyone involved.
We lost Larry Giles less than a year ago.  He was a fine and talented man who has left a lot of friends.  Here is a link to my post about him from last June.
Doug Houser       April 21, 2022