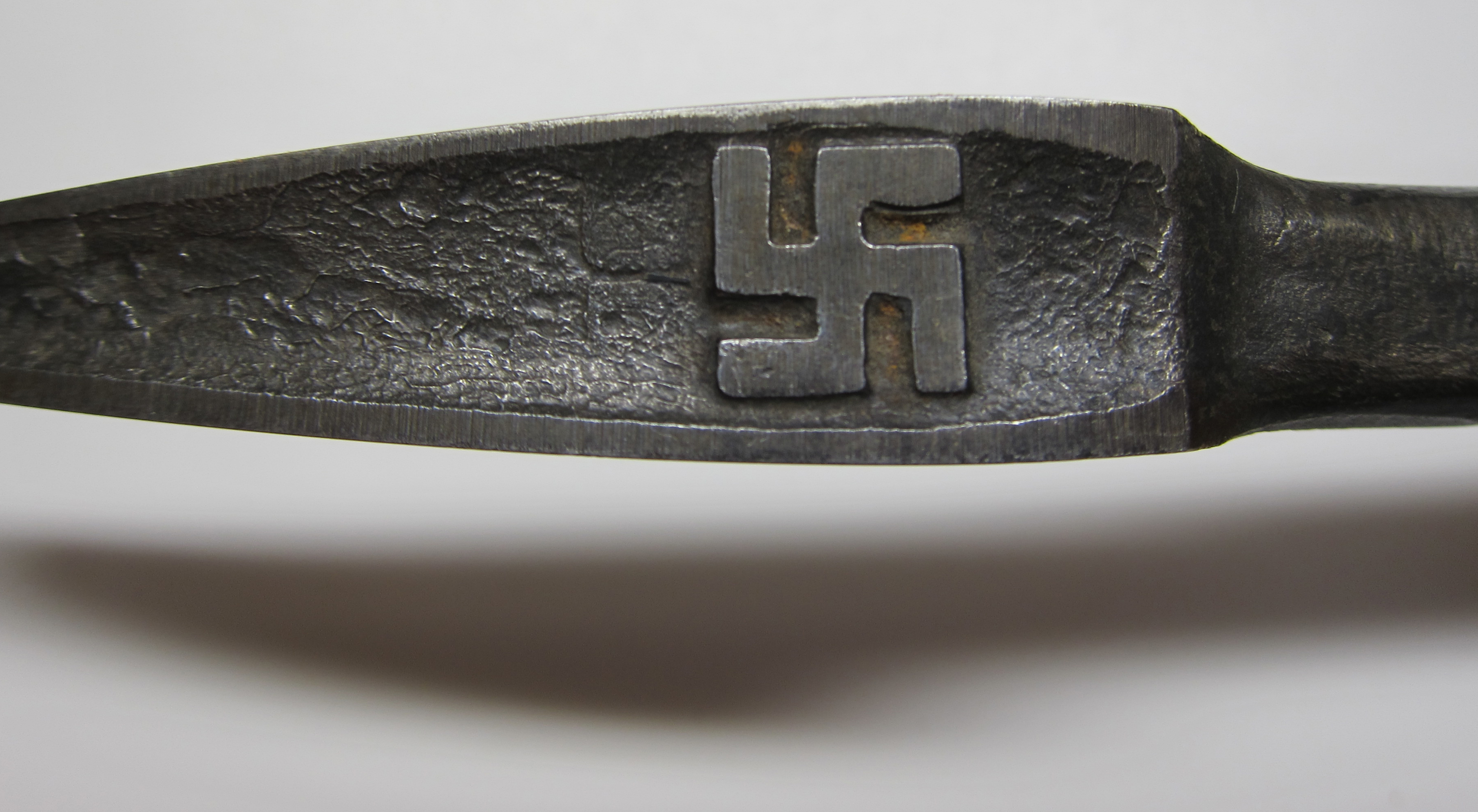 Don't panic. To the best of my knowledge there are no Nazis in Maplewood. At present anyhow.
There is a persistent rumor that I've heard from a few different folks that concerns Nazi spies or someone spying for the Nazis on railroad traffic through Maplewood during WWII. These dastardly fellows supposedly were tracking everything that came down the track from a room they let near the intersection of Greenwood and Big Bend. One version of this story has them in a room above a popular restaurant once located there by the name of The Tulip Box.
I have never seen a newspaper clipping that might verify this rumor. If one of you careful researchers should ever locate an article about vintage Nazi spies in Maplewood, I'd love to get a copy.
The last photographs of this post are about swastikas that were once used many different ways to promote peace and good luck prior to the Nazis changing that forever. Much can be found about the svastika (sic) (the name comes from Sanskrit) on Wikipedia.
It is a shame this symbol used for thousands of years by too many different cultures to name will now be associated with the horrors of the Third Reich.