Those two words together, Maplewood and Hippodrome, just seem crazy, don't they?  From Merriam-Webster, a hippodrome is an oval stadium for horse and chariot races in ancient Greece or an arena for equestrian performances.  These folks also state that the first known usage of the word was from 1585. If this is true then I have to wonder what did the ancient Greeks call it?
Never mind.  This is one of those subjects that I have meant to do a bit more research on but haven't gotten around to it. So let me just put it out here and perhaps one of my hipster readers may be able to add some information to this Maplewood mystery.
As you read this article from a 1914 issue of the Maplewood Champion newspaper pay attention to the construction details.  This was a very substantial building.  I am curious as to how this came to be built in Maplewood and what happened to it? I would love to see a photograph of it.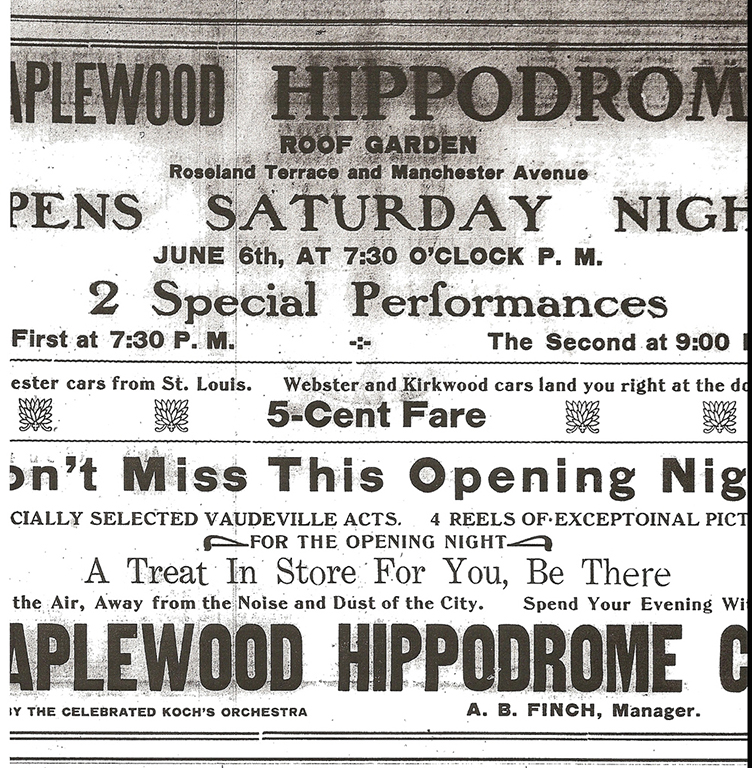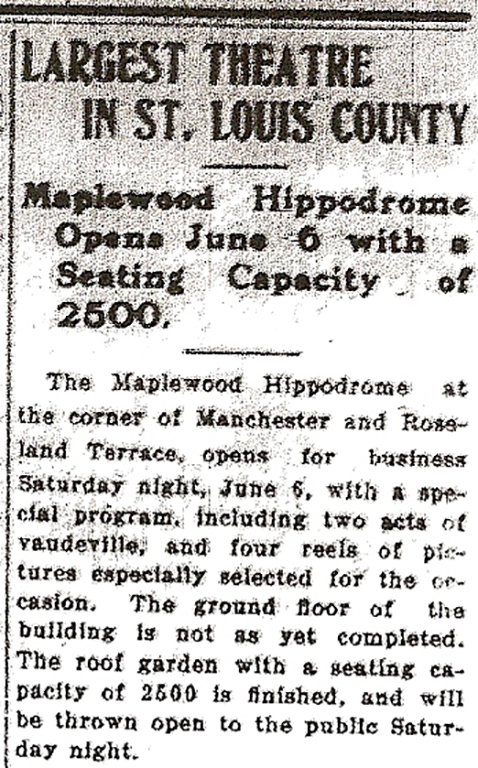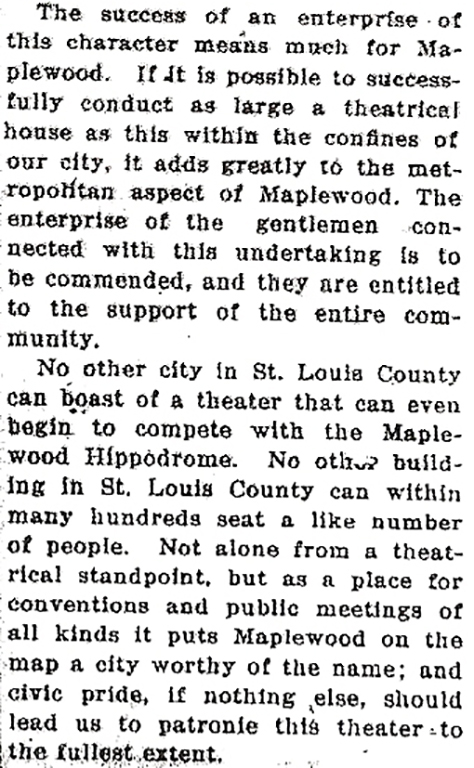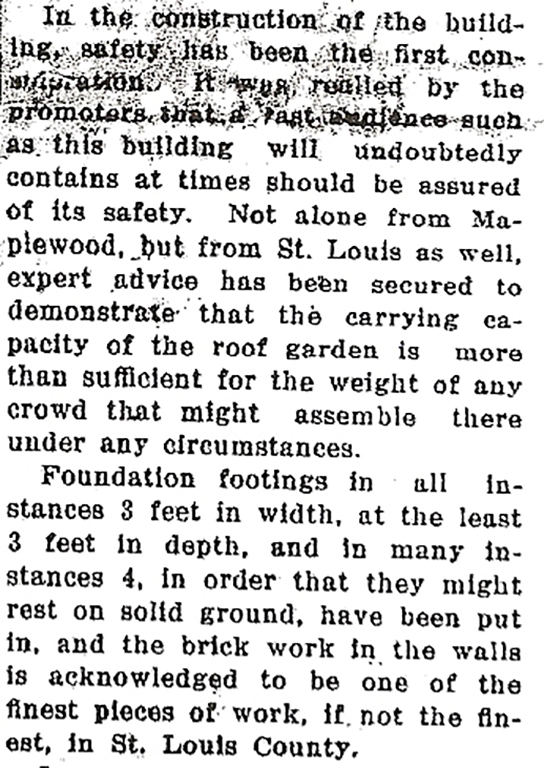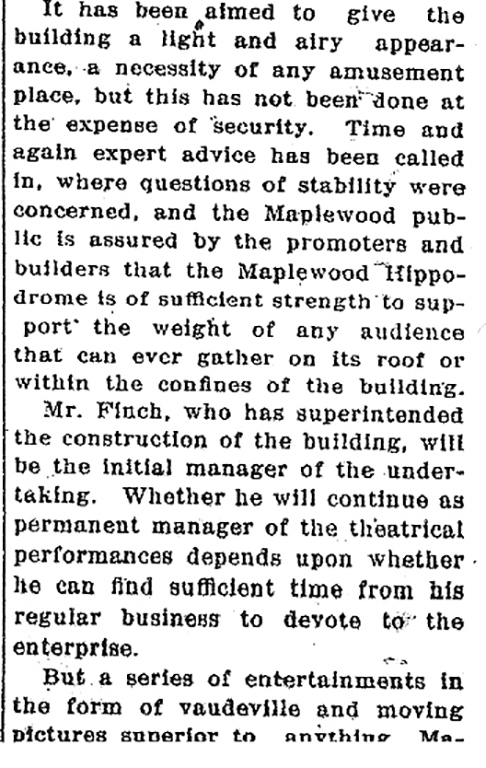 Sorry the bottom sentence/s were inadvertently cut off.  Can you imagine 2500 people on the roof?  Amazing.