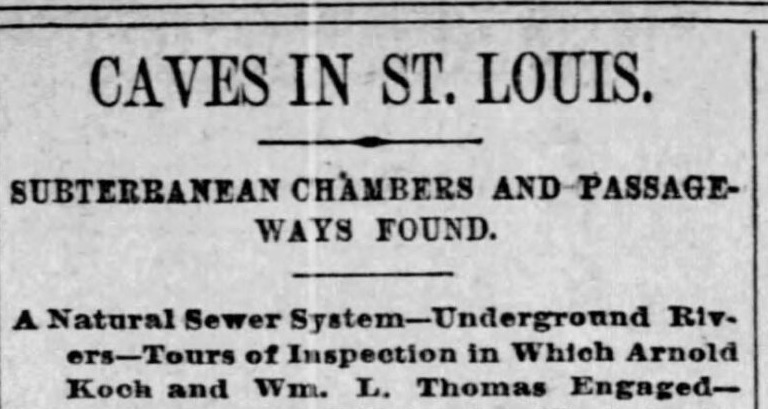 William Lyman Thomas needs no introduction to regular readers of this site. If you are not one of those, here is a link to a post that has links to the 27 other posts I have made regarding Mr. Thomas and family.  27 posts about the Sutton/Thomas families.
What follows is a very interesting article that ran March 25, 1888 in the St. Louis Post-Dispatch.  It mentions a cave in Ellendale that was once explored by Mr. Thomas who along with his wife Kate Sutton were the owners of Ellendale and the developers of the same.  I suspect many of my readers know that Ellendale is the name of a subdivision adjacent to Maplewood but lying within the boundaries of the City of St. Louis.  They also may remember (but this is a long shot) that William and Kate named Ellendale after their daughter, Ella.  I know.  Go figure.
Furthermore readers blessed with long memories may recall that I once made a post about a cave that I had been made aware of by my good friend Gary Tash. This cave, which I requested be named Sutton Cave, is in fact in Ellendale.  If you'd like to read that post again, here is the link.  Sutton Cave.
The question in my mind now (and probably in yours after you read this article) is, "Are the Ellendale Cave and the Sutton Cave one and the same?"  You be the judge.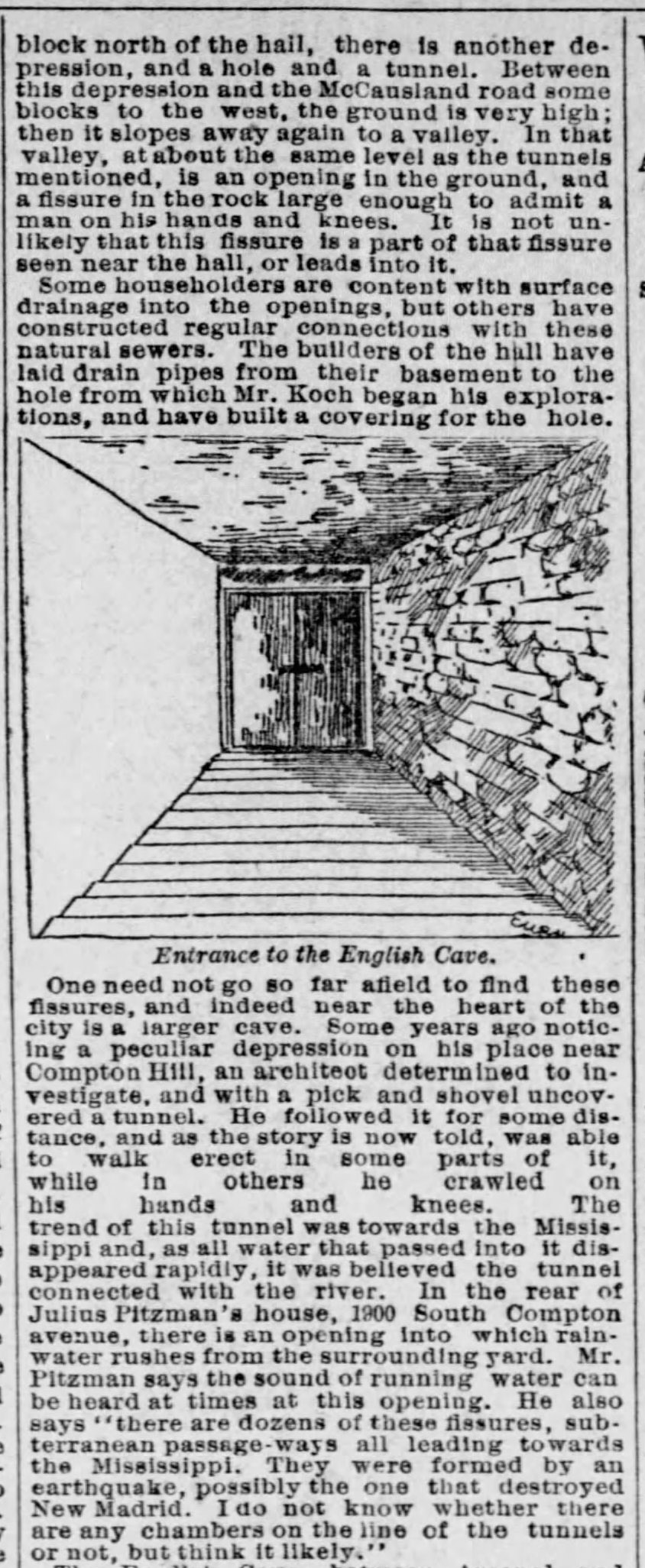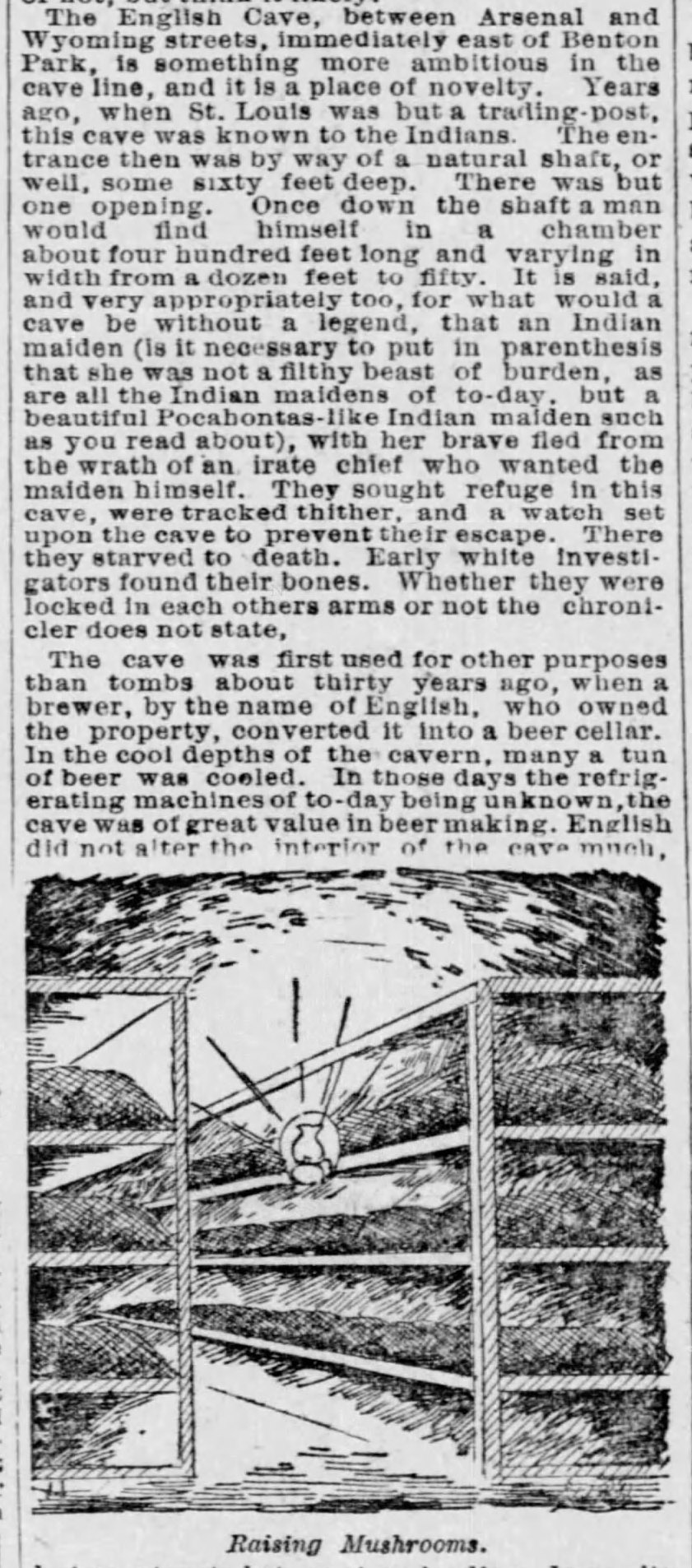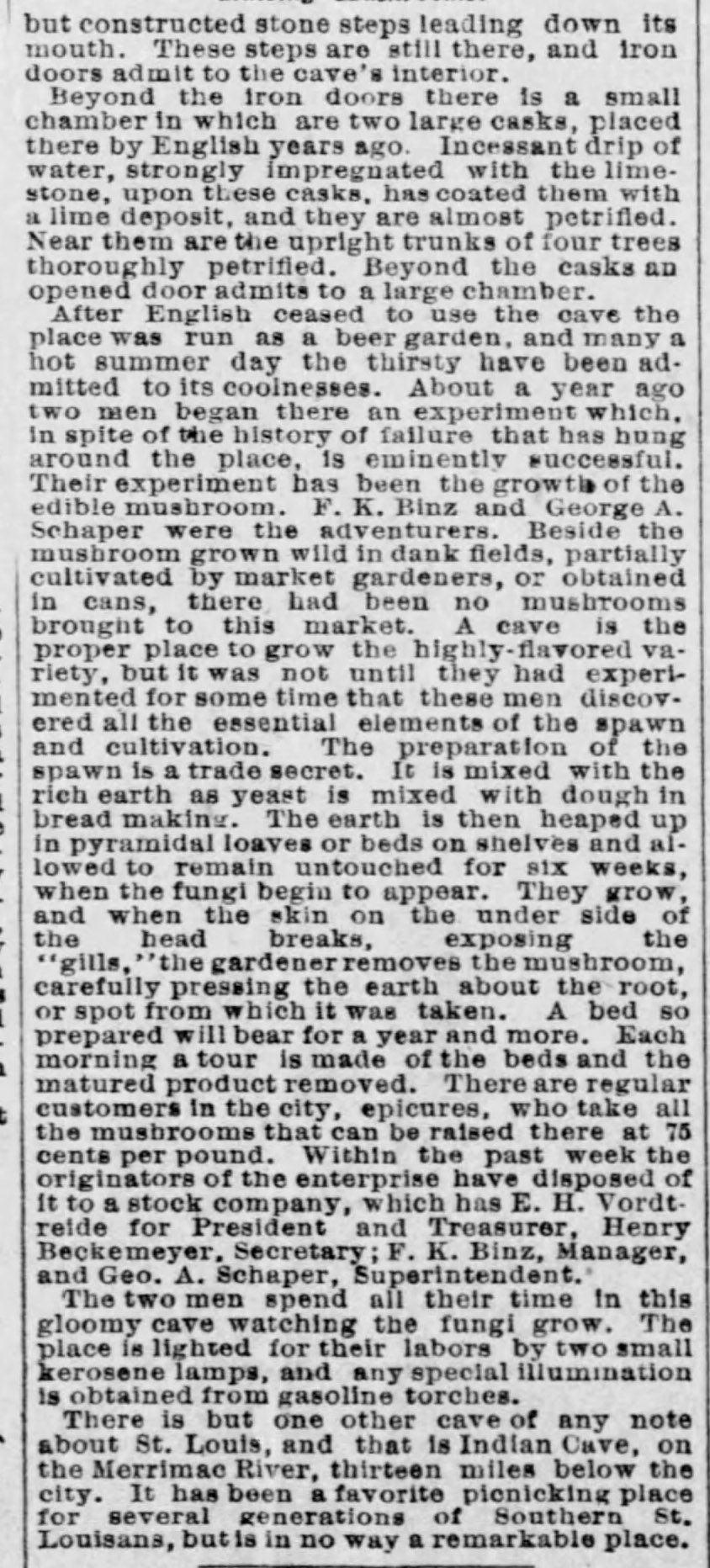 Just by coincidence I happened to watch an excellent video made by the Missouri Historical Society about the rediscovery of the English Cave.  English Cave Video.
In the first paragraph the author makes a prediction that the insufficiently watered River Des Peres will follow Mill Creek into the business of refuse carrying. It will be hidden from sight, walled up, entombed, he said.  Well he was exactly right.  The refuse carrying business of the River Des Peres now happens out of sight below the stream bed that we are familiar with.
Also you may wonder just where was Benton and Benton Hall?  Benton was just east of Ellendale and I believe was swallowed up by today's metropolis of Dogtown.  As for the location of the hall, look no further.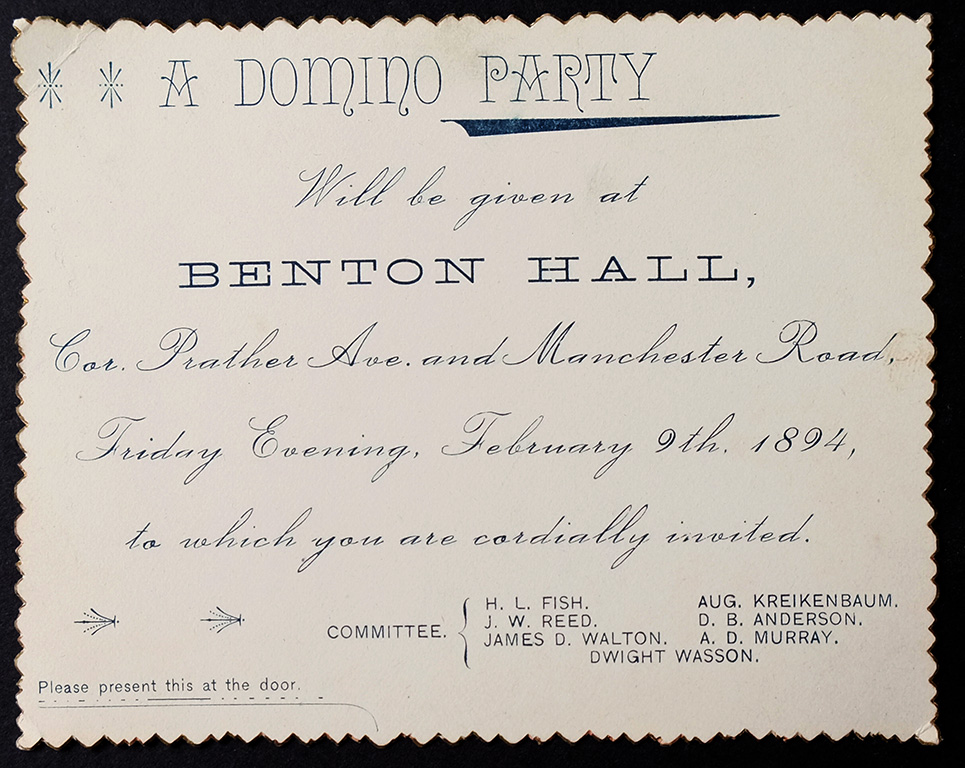 There you have it.  The location of Benton Hall was at the corner of Prather and Manchester Road.  Much thanks to Chrissie Hayes McConnell for the Benton Hall memorabilia, to Gary Tash for the Sutton Cave location and to Gary Shedron for the English Cave video.
I feel rejuvenated a bit after the events of November 3rd.  Since we're all wearing masks, just imagine that everyone is smiling.
Doug Houser    November 14, 2020