The Maplewood City Council decided at its meeting on Monday, Aug. 11 to send out two plans for a new veterans memorial for estimates. Ralph Bicknese of Maplewood architecture firm Hellmuth & Bicknese presented three options to the council.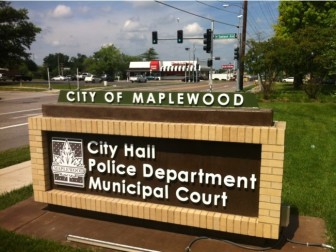 The budget for the memorial, to be constructed in front of Maplewood City Hall and feature a memorial wall, benches and trees is $75 thousand. The council liked a version presented last year but the estimated cost was over budget.
The three versions presented at the Aug. 11 meeting were estimated to cost less and while the council liked one of the three options, all the members agreed that they wanted to approve the best option.
"These are veterans after all," said Mayor James White. "We need to do this right."
The original design featured a larger plaza and more landscaping as well as plans to replace the ponds with new ones but Bicknese estimated the cost could approach $140 thousand.