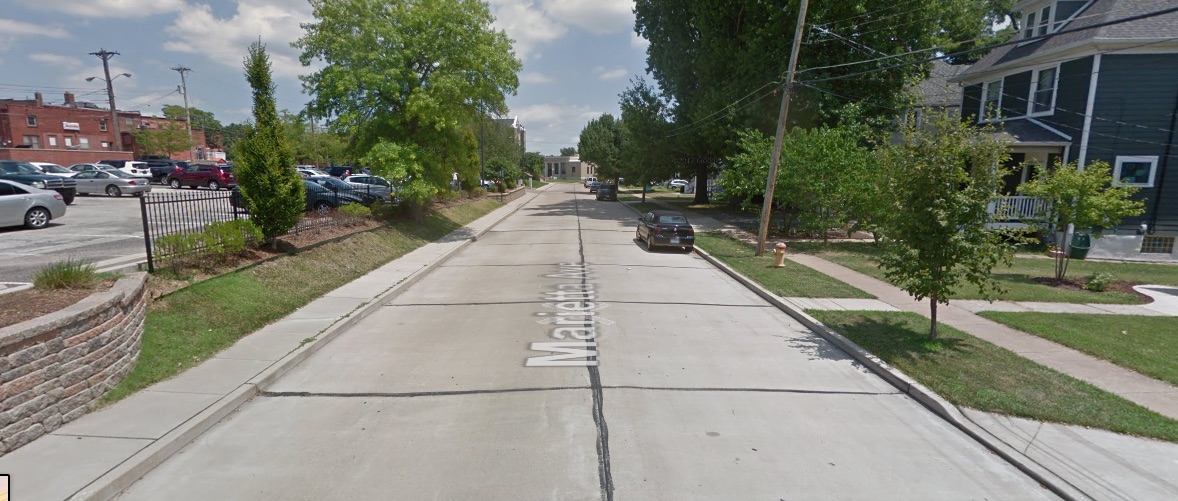 After a discussion of traffic calming measures on various streets, Maplewood officials on Tuesday approved the city manager purchasing speed bumps for Marietta Avenue.
Residents of Marietta have said that the number of children on the block has increased from one to 17 in the past 12 years. They're concerned about speeding drivers, especially during morning rush hour. The city's traffic study showed that it qualified for speed bumps, both in the number of cars going over the limit, and total number of cars.
See also: Parents on Marietta concerned about speeding drivers
City Manager Marty Corcoran said after the meeting that he knew of only one resident of the street who didn't want speed bumps — she favored narrowing the street with planters to slow traffic instead.
Council members discussed 'residential' versus 'collector' streets. Residential streets can have speed bumps and collectors can't. Corcoran said Flora, for example, is considered a collector streets. Marietta is residential because no streets feed onto it.
Corcoran couldn't commit to a schedule for installing the speed bumps. Two will be installed.
The council also made the final vote approving the 2019 city budget — including funds to spend part of the city's Proposition P funds to hire two new police officers. Before the vote Maplewood business owner Matt Williams (TKO DJs, Saint Louis Closet Company, 22 Company Property Management) spoke in support of the police department and hiring the officers.
Also in the meeting an attorney representing Armstrong Teasdale and Sunnen Company spoke on a proposal to form a community improvement district to raise funds to reimburse Sunnen Company for its expenses in improving the property where the Porche and Mini Cooper dealerships are. A one percent tax will be added to retail purchases in the district (not including cars) until the end of 2043.
See also: Maplewood mayor responds to comments on proposed Sunnen Community Improvement District
The council also approved one of two bids received to replace the surface of the city's tennis courts. The courts will also be striped for pickleball.
Also, the council approved the same liquor licenses for the coming Schnucks that Shop 'n Save had. A representative from Schnucks came to answer questions, and said they're doing a lot to make it a nice store.