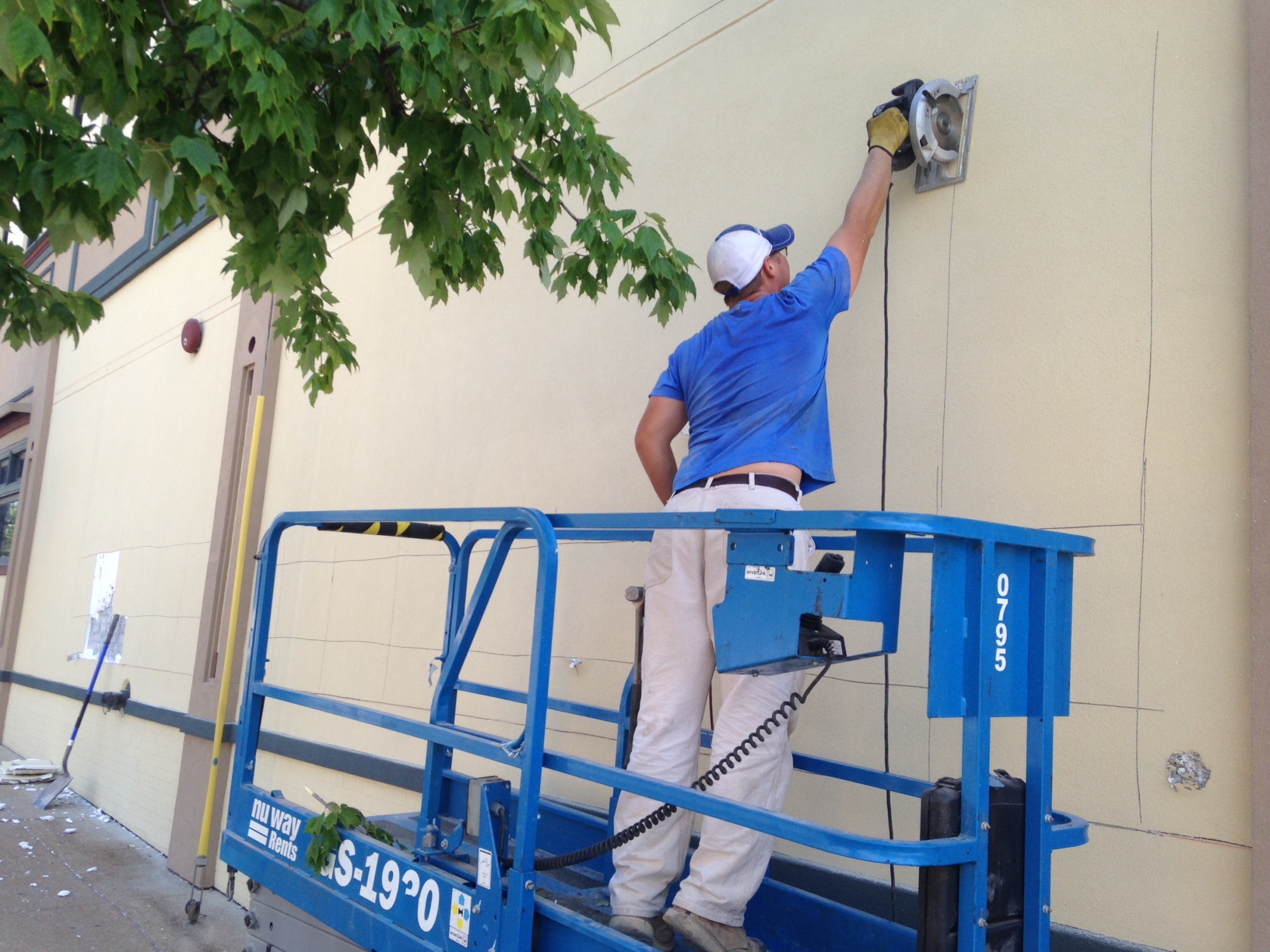 Workers cut through an exterior wall on Wednesday, making a holes for a new window and door for the future Elmwood restaurant in Maplewood.
The windows and door will be on the Sutton Boulevard side of the new restaurant, with a new address: 2704 Sutton Boulevard.
Inside, workers have removed the old bar and stage.
See also: Restaurant planned for former piano bar space