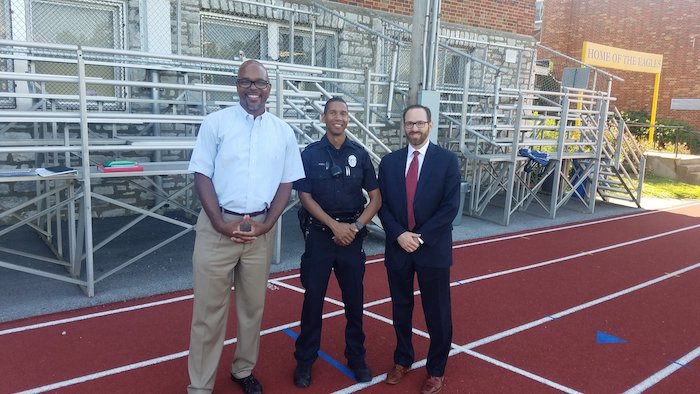 Brentwood School District Director of Communications Sam Rayburn sent the following information to be shared on 40 South News. It includes information about a coming tax rate hearing, a tour of the middle and high schools, a new school resource officer and construction updates.
Tax Rate Hearing
Each September, Boards of Education throughout Missouri are required to set their district tax rate for the coming year. Superintendents work with the State Auditor and County Assessor to get the  information they need to set the new tax rate. The Brentwood School District tax rate hearing for FY 2019‐2020 will be held on Tuesday, September 24 at 7 p.m. in the Conference Center at 1201 Hanley Industrial Court. The monthly Board of Education business meeting will take place immediately following the tax rate hearing.
Middle/High School Tour – October 15, 2019
Before the October 15 Board of Education meeting, the Brentwood School District will host a community tour of the Middle and High School to showcase construction progress and completed areas such as the cafeteria. For more information, please check our website at www.brentwoodmoschools.org.
Officer Amon Figgs Joins Brentwood School District
We are pleased to introduce Brentwood School District's new School Resource Officer (SRO), Amon Figgs! Officer Figgs joined the Brentwood Police Department in November, 2018. Prior to that, he was a St. Louis Police Officer for nearly 11 years. Prior to joining Brentwood Police Department, he was assigned to the Anti-Crime Task Force in St. Louis.
Amon has earned numerous letters of Commendation for his service, including a nomination for the St. Louis Police Department's Meritorious Service Citation for bravery under fire.  Officer Figgs has been a regular instructor and leader in the Brentwood Police Department Officer Safety Program and he willingly shares his skills and experience to help strengthen this community wherever possible. His experience in law enforcement, as well as his commitment to the community, will be an enormous benefit to our students.
Please join us in welcoming Officer Amon Figgs to the Brentwood School District!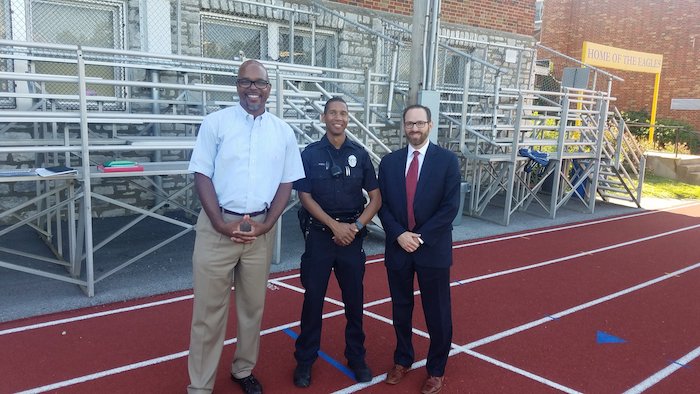 Construction Updates
Information and updates about Prop B and the construction projects at the Middle and High School campus can be found on our website, www.brentwoodmoschools.org. You can also reach the updates directly by visiting www.brentwoodblog.org.