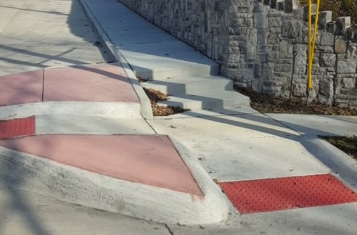 The southeast corner of Lohmeyer and Bredell in Maplewood came under the spotlight last week when a resident pointed out a curb cut there that leads to steps on the sidewalk on Lohmeyer a few feet away — which led to a photo of the corner in 40 South News.
City Public Works Director Anthony Traxler was away when it published. He responded on Monday to questions about the curb cut and steps.
He said in an email that the accessible route in that area is the north side of Lohmeyer, and signage to that effect should have been installed at each end and will be done as soon as possible.
"The ADA 'curb cut' that is directed to the west, while it looks odd with the steps adjacent to the east, does serve the purpose of directing pedestrian/wheelchair movements to the sidewalk on the west side of Bredell Avenue," Traxler said.
"The steps were installed on the south side of Lohmeyer because the grade was so steep that without the steps the slope would have been unsafe for everyone, even able-bodied people, to negotiate in the winter," he said.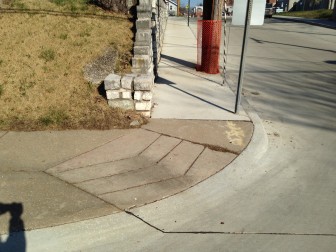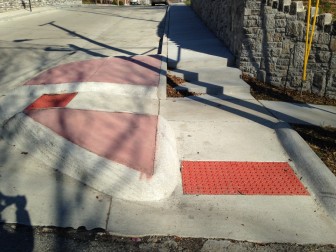 About sidewalk conditions in general, he said the city public works crew and building inspectors monitor sidewalks and are "constantly" replacing slabs that have been uprooted — mostly due to tree species that are too large for the tree lawn areas they were planted in years ago, which causes uneven sidewalks throughout town.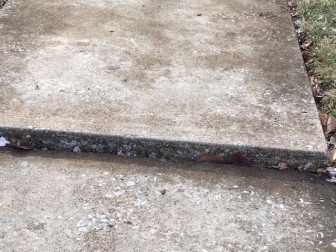 He said the city responds to citizen complaints. "Ms. Bingham has provided two examples in the past that we corrected and we appreciate Ms. Bingham and any resident forwarding such unsafe situations to us so we can address them ASAP," Traxler said. "If you have an address of the raised sidewalk for the photo you forwarded to me I'd appreciate it so we can get that corrected."