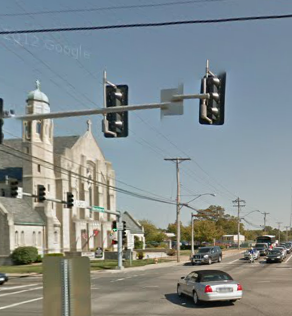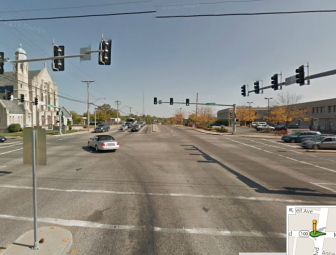 American Traffic Solutions (ATS) signal light cameras caught red-light runners in Brentwood at one time, but the contract expired hasn't been extended.
But they could make a comeback.
Three ATS employees spoke at a recent board of aldermen meeting about the benefits of the cameras. After the meeting Mayor Pat Kelly asked city staff to look into renegotiating a contract.
That's in process, so at a public safety committee meeting last week they could only talk about it, and there was disagreement.
Ward 3 Alderman Keith Robertson was against the ATS cameras. He said there's no proof the cameras make an intersection safer.
"I'm not a traffic scientist, but nowhere is anything being done objectively here, it's about business," he said.
St. Louis County has increased yellow light time, which decreased accidents, so Robertson said no relation can be made between the cameras and a decrease in accidents.
"I'm already on record as opposing them under any circumstances. They've never provided any shred of proof that it makes anybody safer."
Robertson also called the equipment an eyesore, but Ward 4 Alderman Tom Kramer said beauty is in the eye of the beholder. Kramer said for no cost to the city, the lights are valuable. He said they decrease the number of second-time offenders almost 90 percent.
The share of the fines ATS plans to take could be a bigger cut this time—up to 50 percent from 30 or 40—to recoup their investment of $100,000 per site.
Kramer said it's because after ATS installed the cameras St. Louis County increased the length of  the yellow lights and installed count-down timers to warn drivers when a light would turn red. Those changes reduced the number of red light-runners.
"They had to raise their rates because the program that they initially proposed was never deployed because the timing was changed and the signs were put up," Kramer said, further explaining his point on Monday, after the board of aldermen meeting.
City Administrator Bola Akande said the system raised about $8,000 for the city annually.
Robertson said the fact that the contract is based on revenue instead of decreasing accidents is proof that it's not about safety.
"I just hope they decide the business model is not profitable and they take their stuff and go," he said.