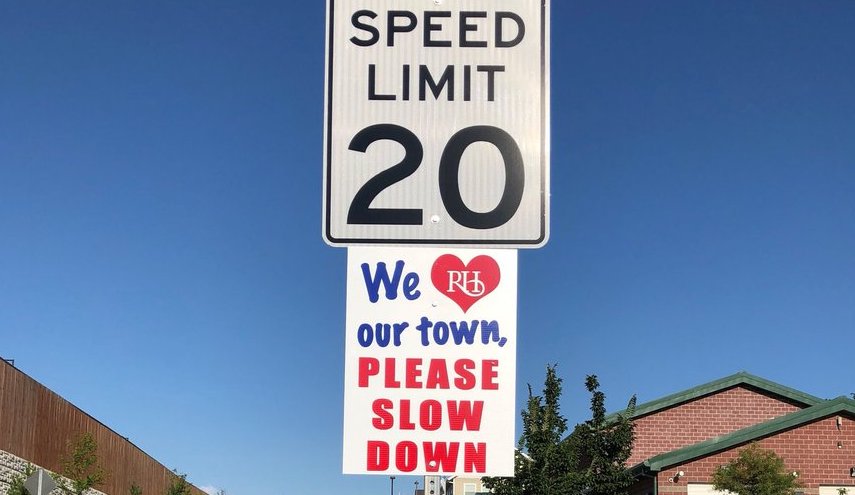 Richmond Heights city officials on Monday approved covering the cost for added equipment and personnel to increase spraying for mosquitoes from once to twice a week. City Manager Amy Hamilton said the city had received requests. She said the increase would be from $1,500 to $3,000.
After the meeting, Hamilton said each summer when mosquitoes increase the city has requests for more spraying. She said this year, with reports that mosquitoes have tested positive for the West Nile virus (no humans affected), the city decided to increase spraying to twice a week.
Hamilton also introduced a city campaign to encourage drivers to obey speed limits on neighborhood streets. It will include signs and radar speed limit signs that will move around town, also an online campaign.
You will soon see these signs posted around the City to remind drivers to obey posted speed limits especially in our neighborhoods. Back to school time is a perfect time to discuss safe driving speeds. pic.twitter.com/SLY52lrEm9

— Richmond Heights, MO (@RichmondHghtsMO) August 7, 2018
The City has two speed radar signs that we will be placing around the City to encourage drivers to slow down. The signs will be moved to different streets approximately every two weeks. pic.twitter.com/g7iKOFrBUC

— Richmond Heights, MO (@RichmondHghtsMO) August 7, 2018
Council authorizes the Mayor to sign an engagement letter with Gilmore and Bell P.C. for bond counsel services for the bond sale for @THEHEIGHTSRH renovation project. The design team with provide an update at the August 20 City Council meeting.

— Richmond Heights, MO (@RichmondHghtsMO) August 7, 2018