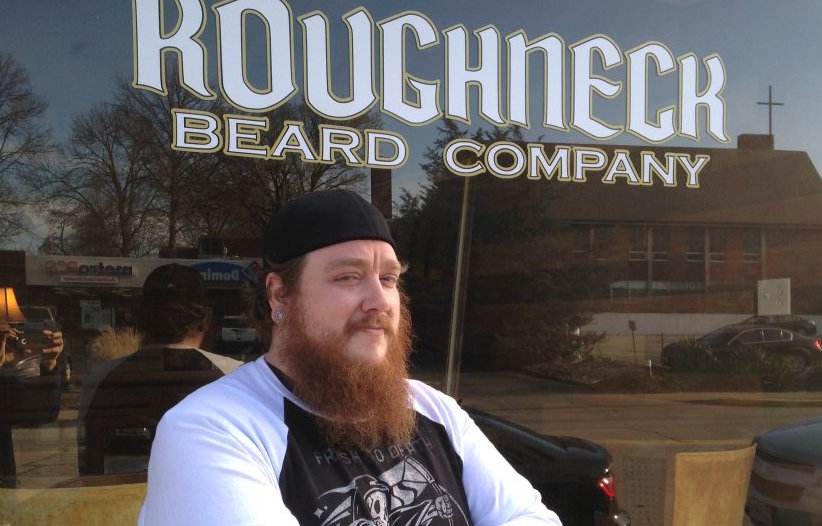 Brad Jackson, co-owner of Roughneck Beard Company, at 7282 Manchester Road in Maplewood, will make his deadline to open in time for the St. Louis Beard and Mustache Competition Saturday at the Old Rock House in St. Louis.
He said several hundred come for the facial hair contest in St. Louis; he'll be open, and hopes to draw them to Maplewood.
Jackson was working on his point of sale system Monday afternoon. He plans a soft opening Tuesday with a grand opening on Friday. He'll carry beard-care products, and in the future plans to produce his own products onsite. He also plans to carry shaving products.
See also: From barber shop to beard care shop, New shop hopes to bring hundreds of bearded people to Maplewood