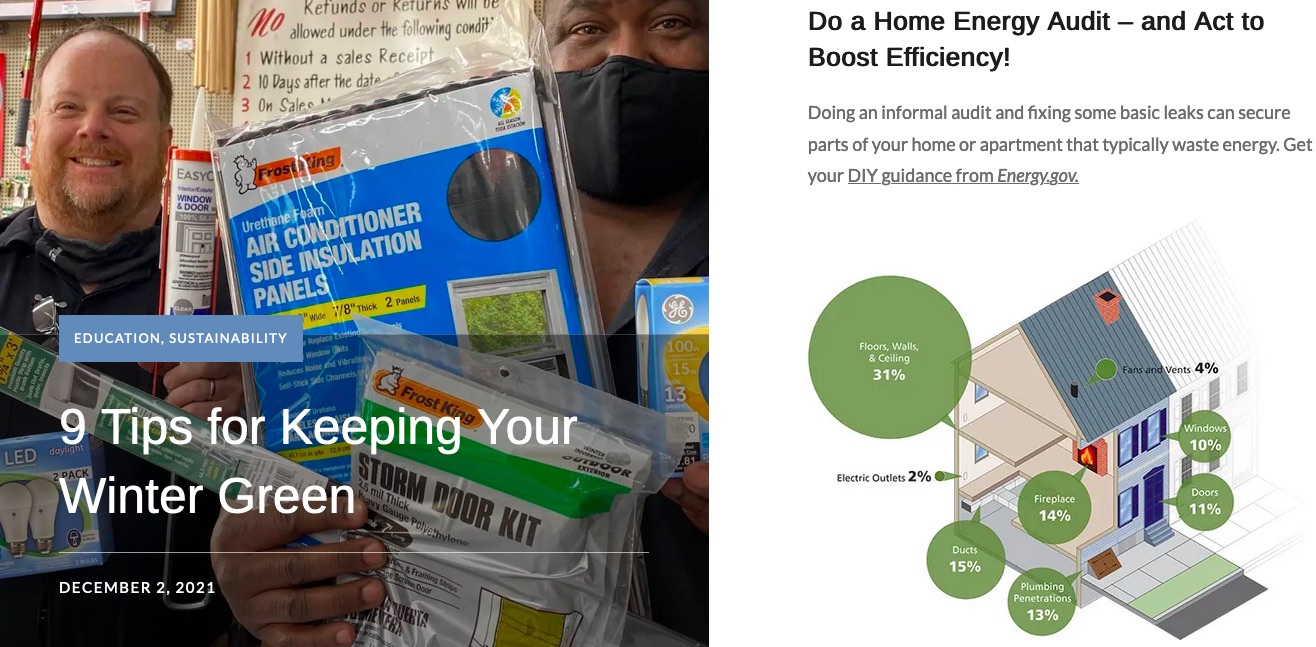 When our web editor asked me to whip up a batch of seasonal sustainability tips for Discover + Share, Missouri Botanical Garden's blog, of course I had to include Buy Local! as a prime directive. Read the post.
How to illustrate this point, bundled with a focus on energy efficiency? Who would truly value and serve my photo-op needs? Of course I turned to the Men In Black at their counter behind the historic facade at 7320 Manchester, the guys who help so many realize their hardware dreams. Imagine my delight to see them chosen for the post's headline pic.
Thanks, George, for re-stocking the flurry of DIY energy efficiency products I plucked from your shelves! And thank you, Ben, for keen humor and stalwart cheer!
May some vast percentage of 45,000 Garden members join us readers of 40 South News to pilot our sleighs to shop at Scheidt Hardware, and our many other star local stores. Ho!