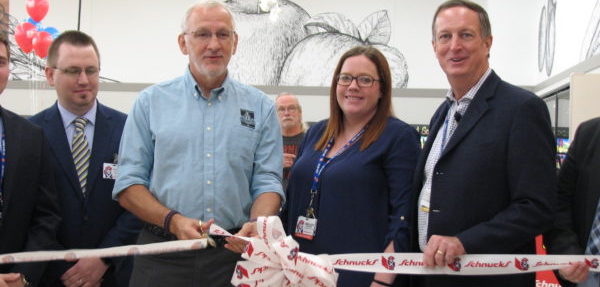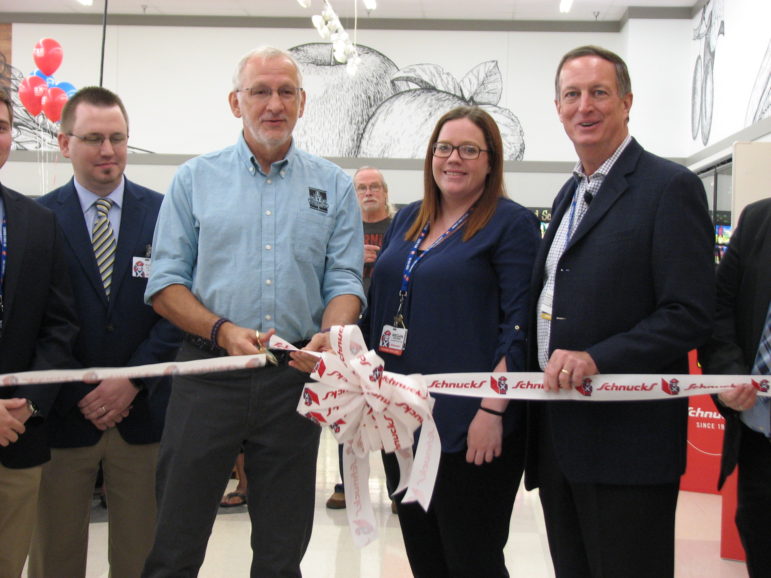 Schnucks Grocery opened their doors to the Maplewood community this morning at 7 a.m. with a ribbon cutting ceremony at 9. Todd Schnuck, CEO of Schnucks, was present at the ceremony.
The store features plenty of fresh meat and produce, including a section dedicated to locally made products.
"[Local products] are very important to us. Whenever we can go local, we will," Paul Simon, a senior communications specialist for Schnucks, said.
Store Manager Matt Eisenbath also said, "We're gonna have plenty of local items featured, and a lot of organics as well."
"It's all about getting involved in the community," Eisenbath added, saying he believed the Schnucks would greatly benefit the town.