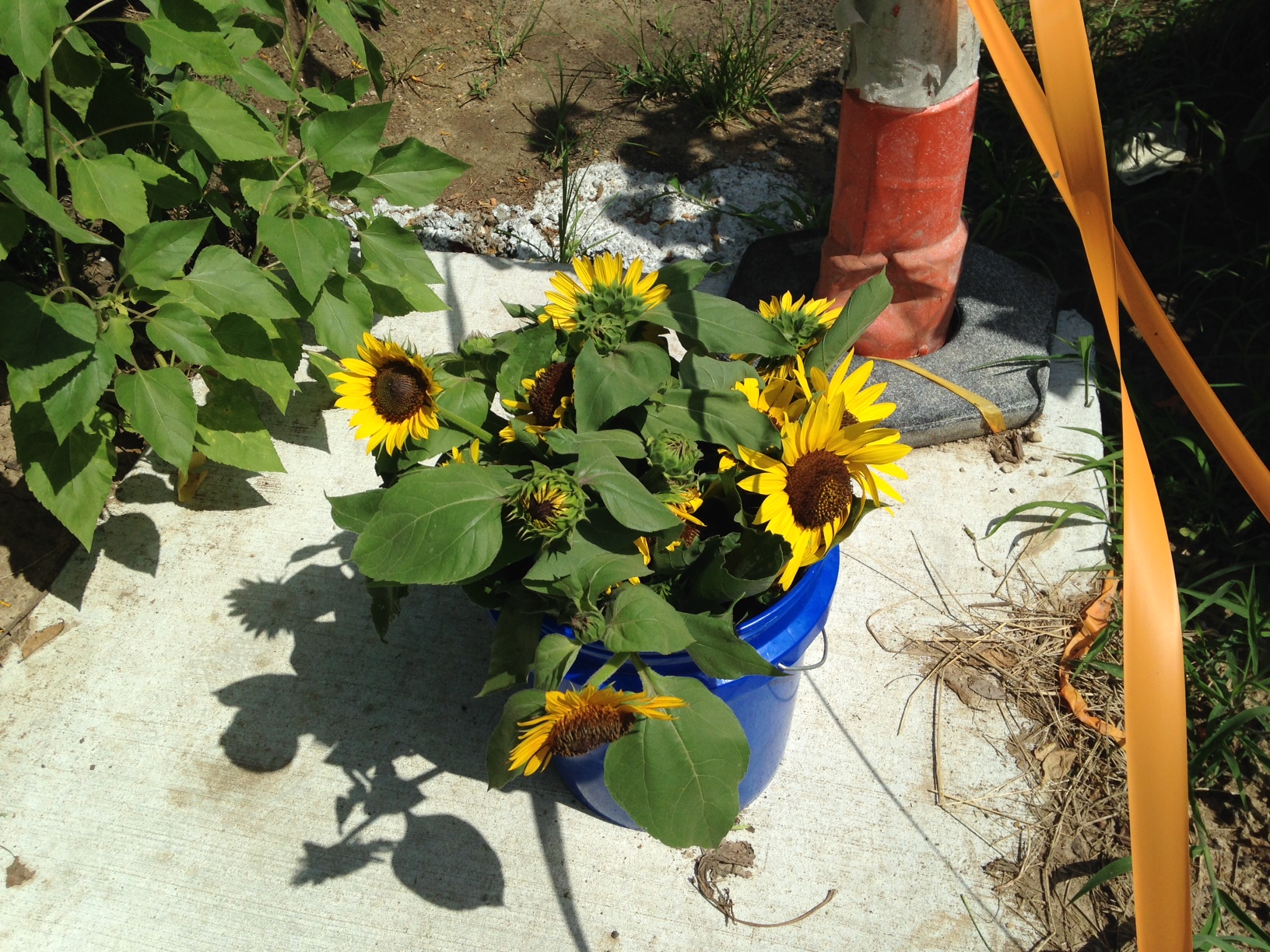 Rose Merello said there's a 'bumper crop' of sunflowers this year on their lot at the corner of Lyndover Place and Oakview Terrace in Maplewood.
She and her husband, Kevin Merello were cited in 2016 for going against an ordinance for allowing the flowers to block the view for drivers at the corner. They cut and tied them back.
This year the city has again told the Merellos to cut the flowers back. Rose said Saturday morning that she was going to cut down the flowers in the tree lawn that day. They're also giving flowers away from a bucket on the corner.
She said they don't plant the flowers; they grow from seed each year. She said they like to watch the goldfinches eat the seeds on the flowers.