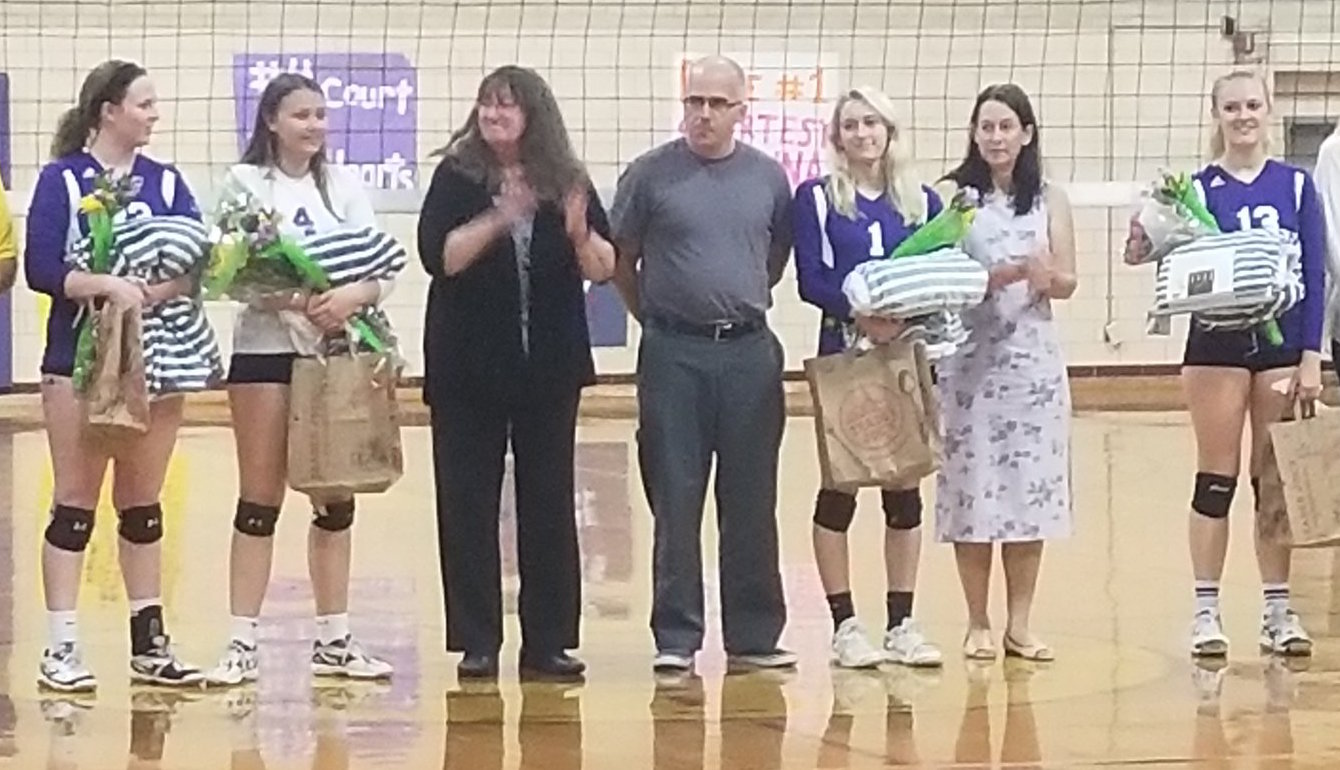 Brentwood volleyball beat Maplewood Richmond Heights in two sets (25-21, 26-24) in their homecoming game Tuesday. Both teams have strong records heading into the post season.
Brentwood stands at 12-5 with the regular season coming to a close. The loss dropped MRH to 19-3. The Eagles defeated the Blue Devils earlier in the season as well.
WOW!!! Huge win over MRH 25 – 21 and 26 – 24 on Senior Night. #conferencechampsagain pic.twitter.com/xSZri8JnO8

— Brentwood Athletics (@BHS_AD) October 11, 2017
Brentwood seniors are honored. Photo via Twitter.
Brentwood JV won too, beating the Blue Devils in three sets. Photo via Twitter.
JV win an exciting 3 set win over MRH, 20 – 25, 25 – 13, 15 – 12. Nice job ladies! Now on to Senior Night!!! pic.twitter.com/rTeIQtLV6m

— Brentwood Athletics (@BHS_AD) October 10, 2017
On the sidelines: "With the outstanding Dr. Ed Johnson of Brentwood High," MRH Principal Kevin Grower posted on Twitter.