One of the great privileges I have had in my role as historian of our small town is that of having been allowed to closely examine many of the documents and artifacts preserved by the descendants of past members of our community.  The families of our very earliest settlers, the Suttons and the Rannells, have trusted me with many of their rarest items. I am humbled by that. I take the responsibility very seriously.
Followers of my blog know that recently I have been reconstructing a very small part of the lives of some members of the Sutton family.  One man in particular is a standout. He was William Lyman Thomas, a son-in-law of our very earliest settler, James C. Sutton. He was a publisher and a prolific writer.
In 1911, he published a two volume set titled, "History of St. Louis County, Missouri".  The set must have been his magnum opus. I have, of late, been examining what I believe is the set that once was Thomas' own.  In addition I have been allowed to closely examine and copy some of the documents and many of the photographs that Thomas had solicited for and used in his set.
This set is a masterpiece.  The amount of information contained within these two books is amazing.  The first volume is a general history of the county. The second volume is biographical sketches of about four hundred important men in our county.  That's Four Hundred!! Most amazing of all is that Thomas seems to have nearly all of the writing himself.
I have also been privileged to closely examine and photograph several of Thomas' personal scrapbooks.  He is careful to note which articles were written by him and which were written by others. It is very easy to tell how much he wrote of the nearly one thousand pages that his two books contain!  Check them out. I found the first volume in Google books.
Born in 1846, Thomas would have been 65 years old in 1911.  He would go on to live another seven years. He passed on July 19, 1918 having lived less than one year longer than his wife, Kate who passed on August 28, 1917.  There is evidence that it was a very rough time for him. He had been ill for two years compounded by the loss of his treasured wife.
I would imagine that his two volume set can be found in most of the reference rooms of our county libraries. The first volume has been reprinted.  The second volume has not. Curiously the party that reprinted the first volume does not even mention the existence of the second volume. It seems like that's a fact that would be useful to persons interested in the subject.  The reprint does contain an index which the original does not.
In this and the next post or two, we'll take a look at some of the items related to his masterwork, the History of St. Louis County, Missouri.  Again, none of this would have been possible without the generosity of the descendants of William Lyman Thomas.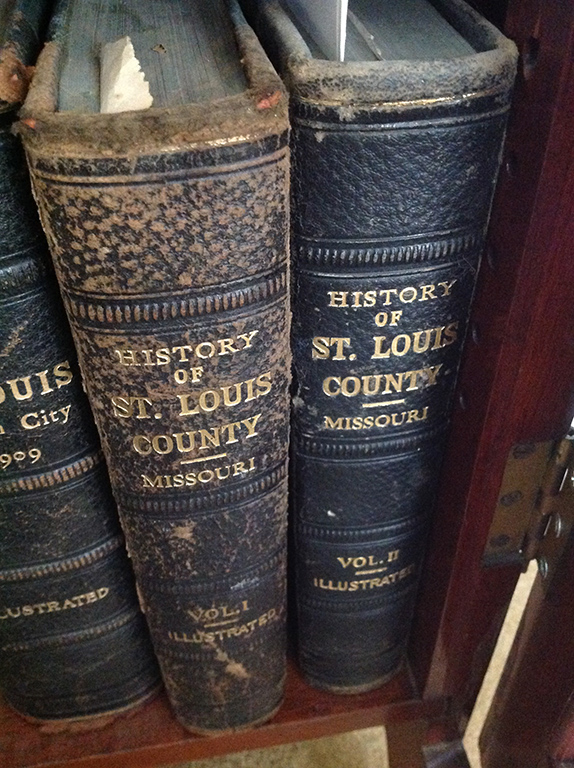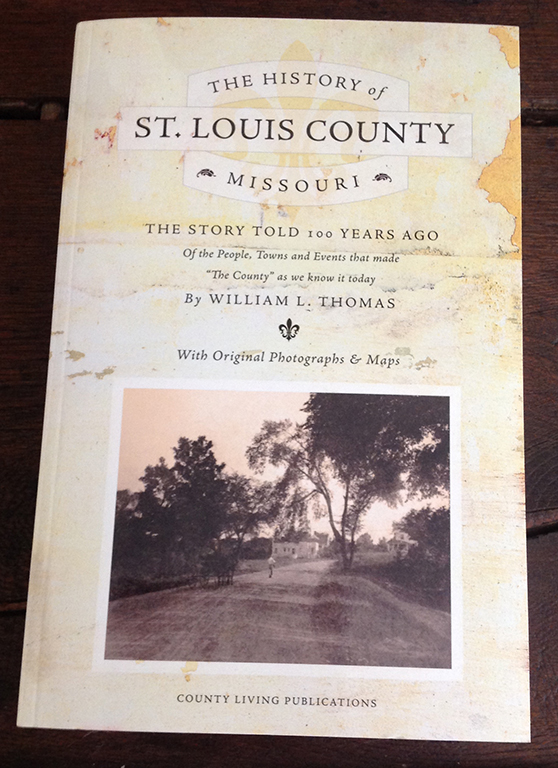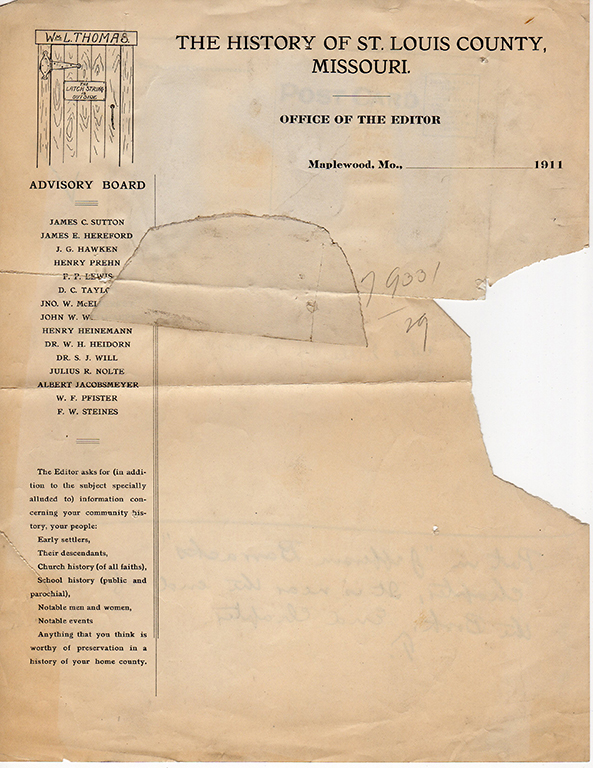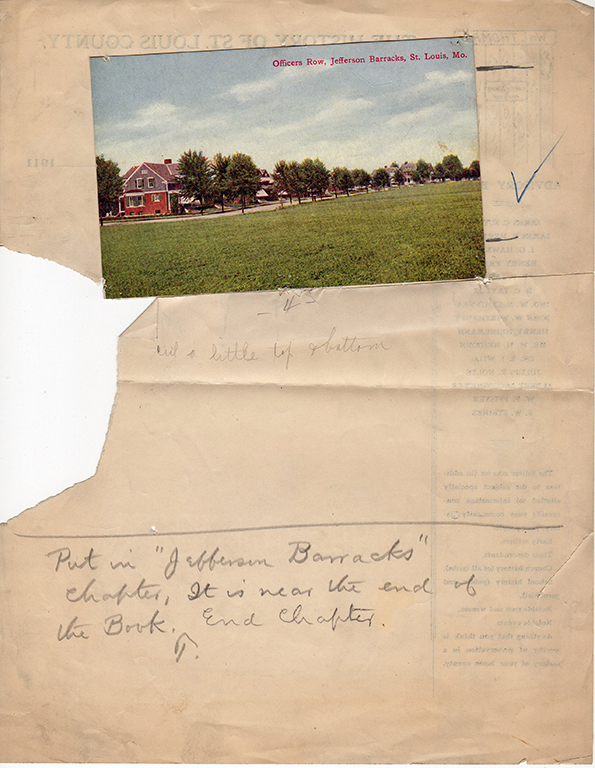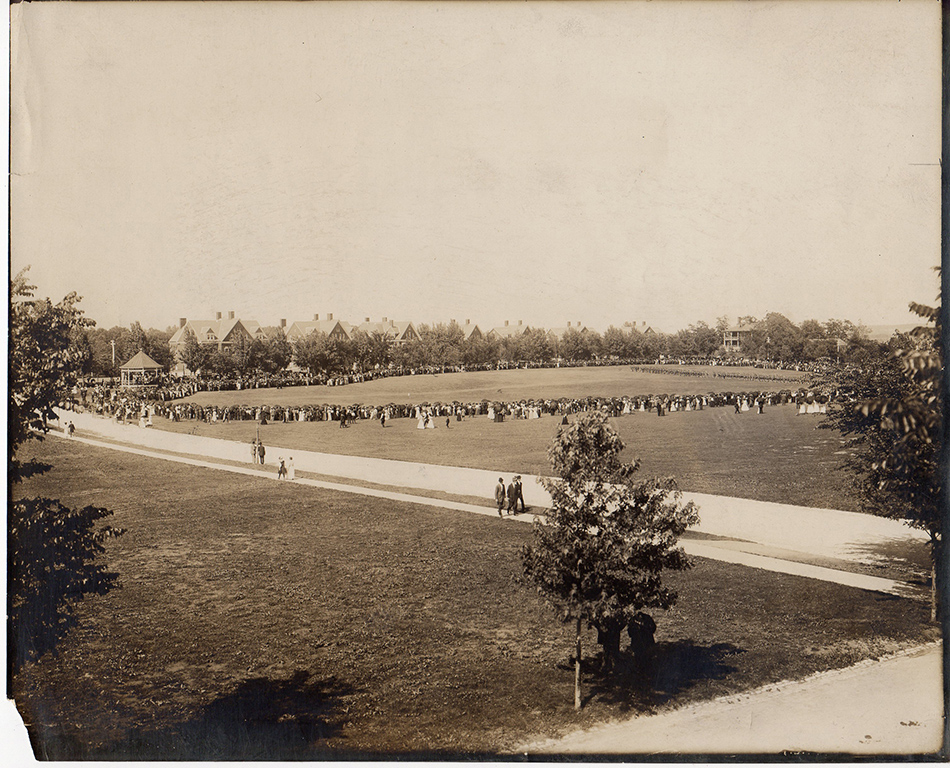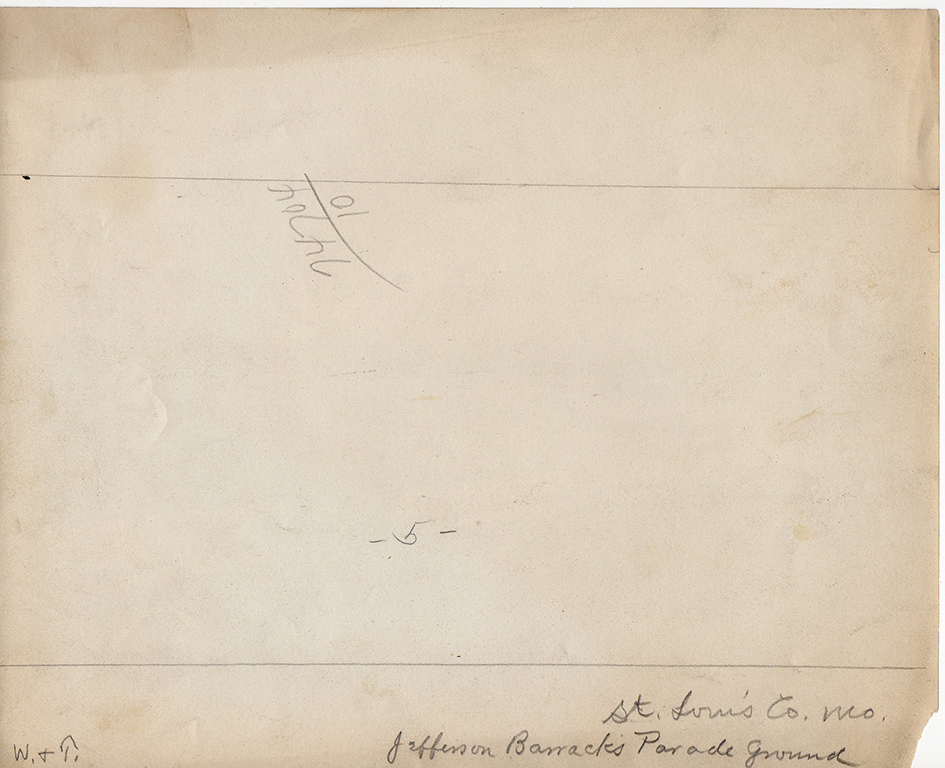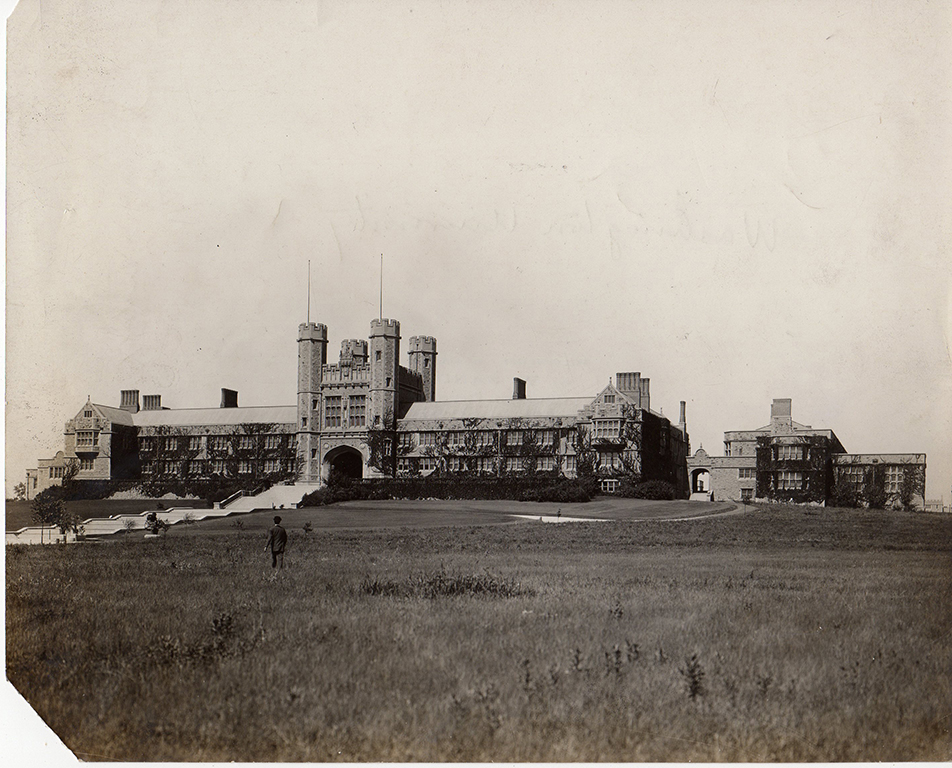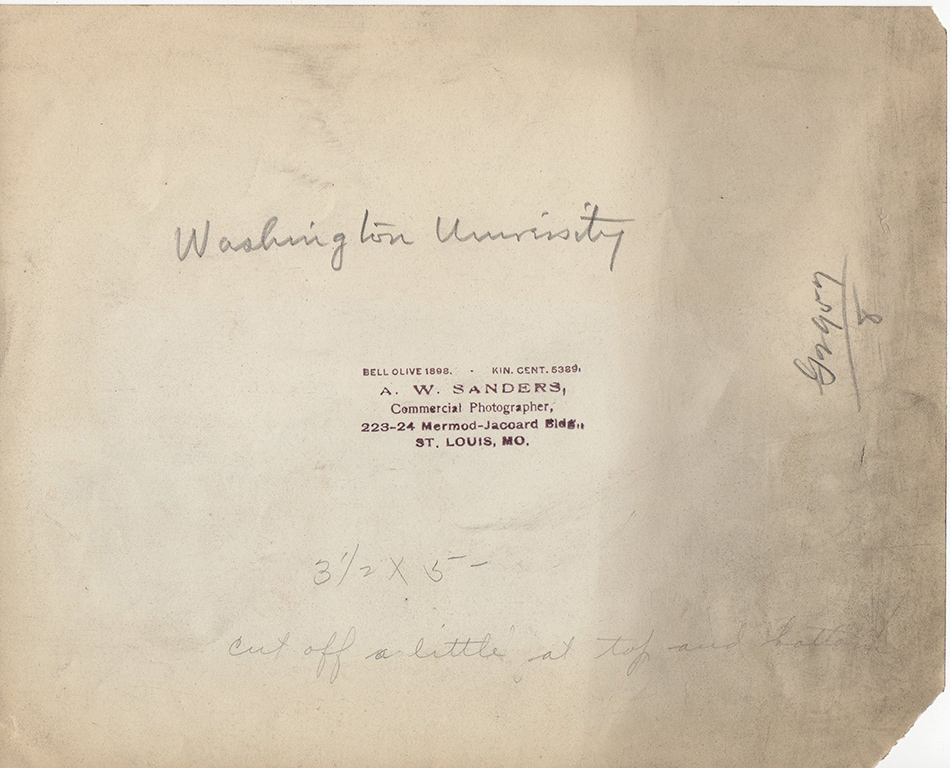 I suppose for the convenience of the readers I ought to try and somehow organize this mixed bag of images and documents but I'm not going to do it.  I do most of this stuff pretty late at night.  I just don't need for it to take any longer than it is taking.  Feel free to copy everything and organize it anyway you care to. (I have thought about these last four sentences ever since I wrote them. They make me sound like a crank which I'm not. It was just late.  I won't delete them because I dislike that Orwellian aspect of this modern way of communicating. DH 3/1/19) I will try and get a lot more of this stuff out in the next several posts.
Truly we owe our thanks to the folks who have let me copy all of this and share it with you.
Doug