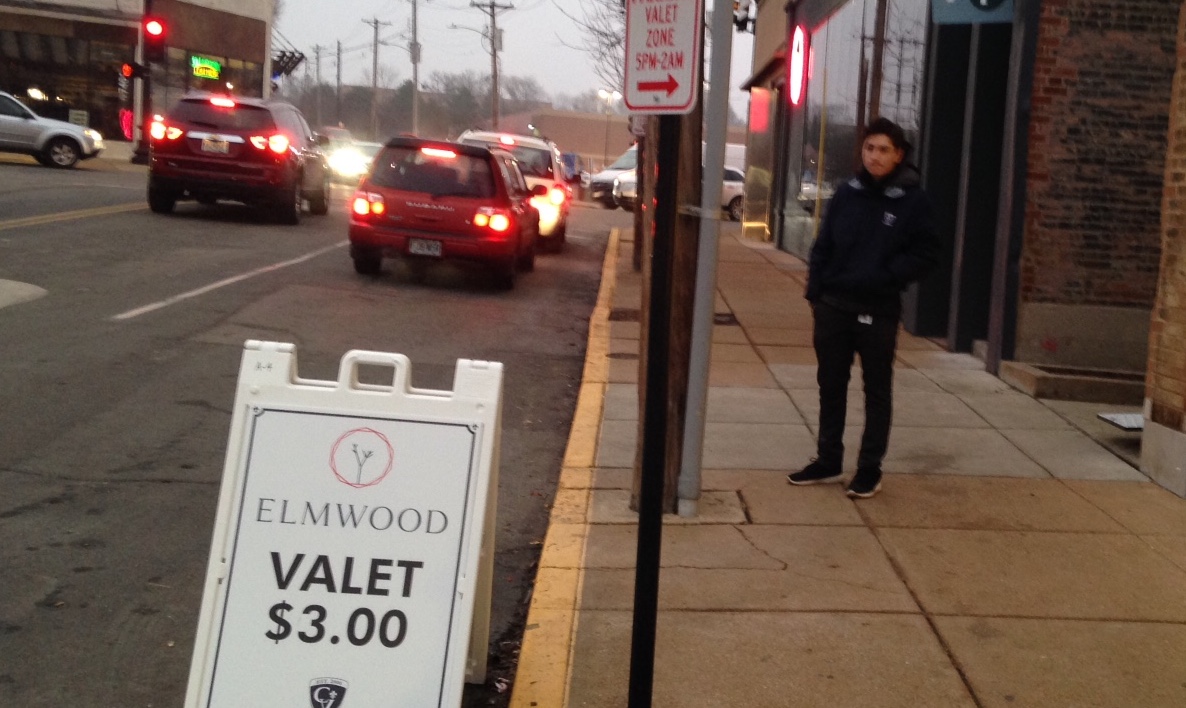 Maplewood City officials are set next week to take the final vote to allow two valet parking spots (the original request was for four) on Sutton Boulevard next to Elmwood restaurant; the valet service kicked off on Tuesday.
A young man stood ready to park customers' cars outside Elmwood Tuesday evening. He said he was an employee of Clayton Valet. He took cars to the Marietta parking lot, where a section is reserved for the use, or the Schnucks lot, he said.
Signs designating four valet parking spots are already posted. The Maplewood city manager said they're temporary until the final council action.