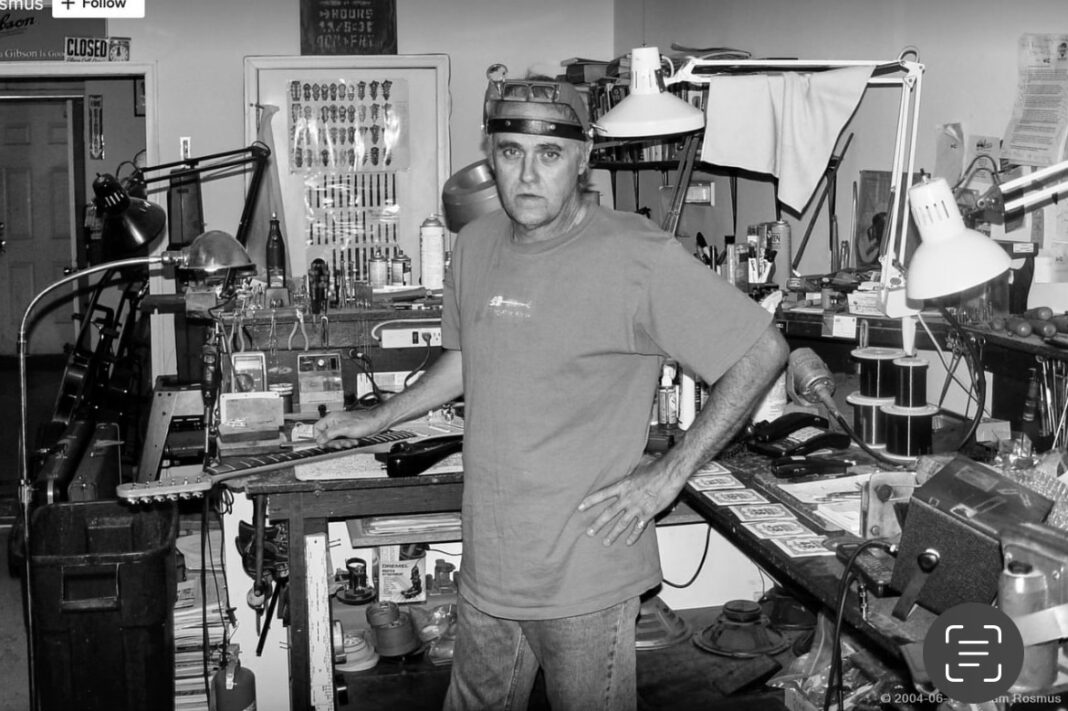 Skip Goez, Maplewood businessman since 1995, died this spring. Friends gathered to remember him on Tuesday, Oct. 3. Goez (pronounced gaze) was known for his mastery in setting up and repairing electric guitars.
Jon Ferber had begun his own business, JF Guitar Works, within the same shop, which is continuing at the same location, at 3103 Sutton Boulevard.
Brad Sarno shared this recognition of Goez on Facebook.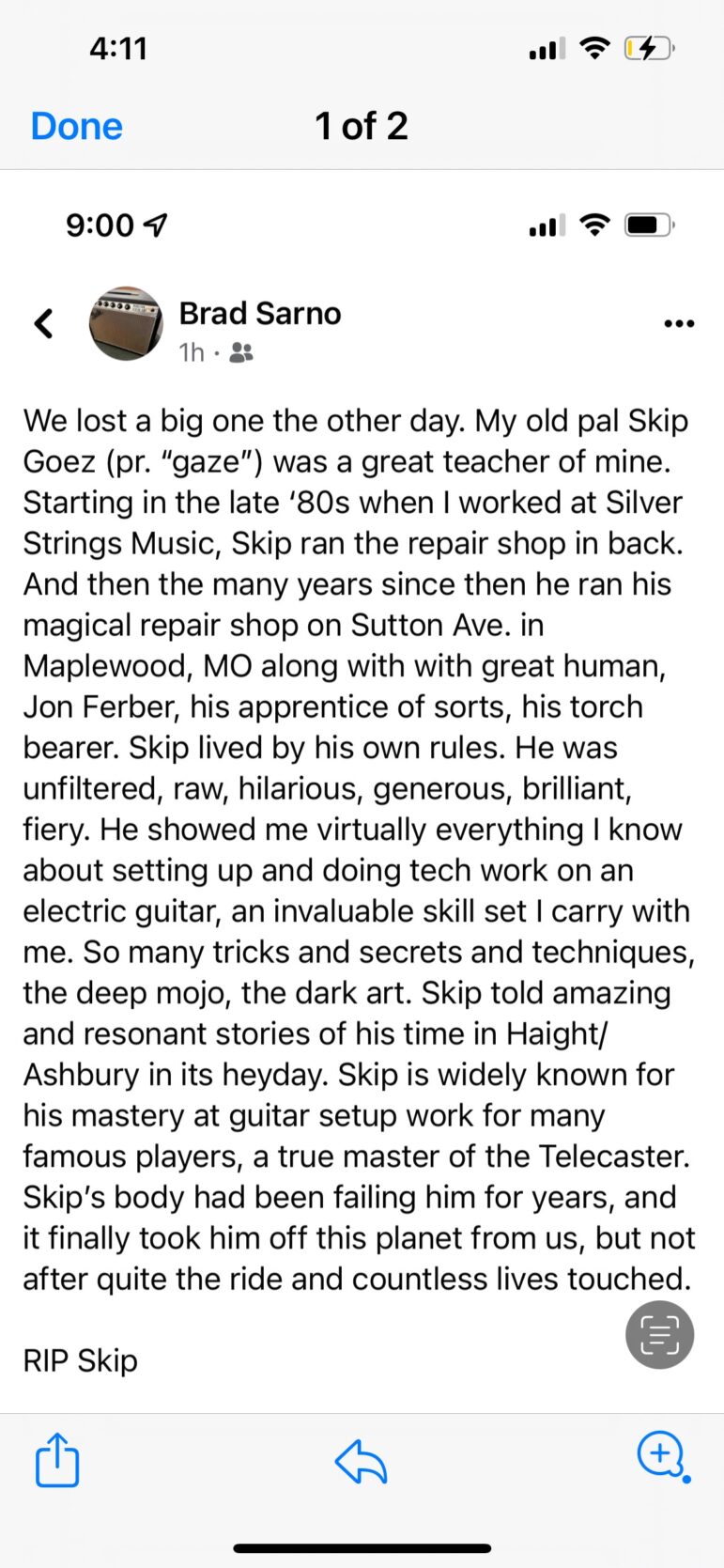 Article on Skip Goez from 40 South News, 2013: Maplewood business: customers nationwide since 1995