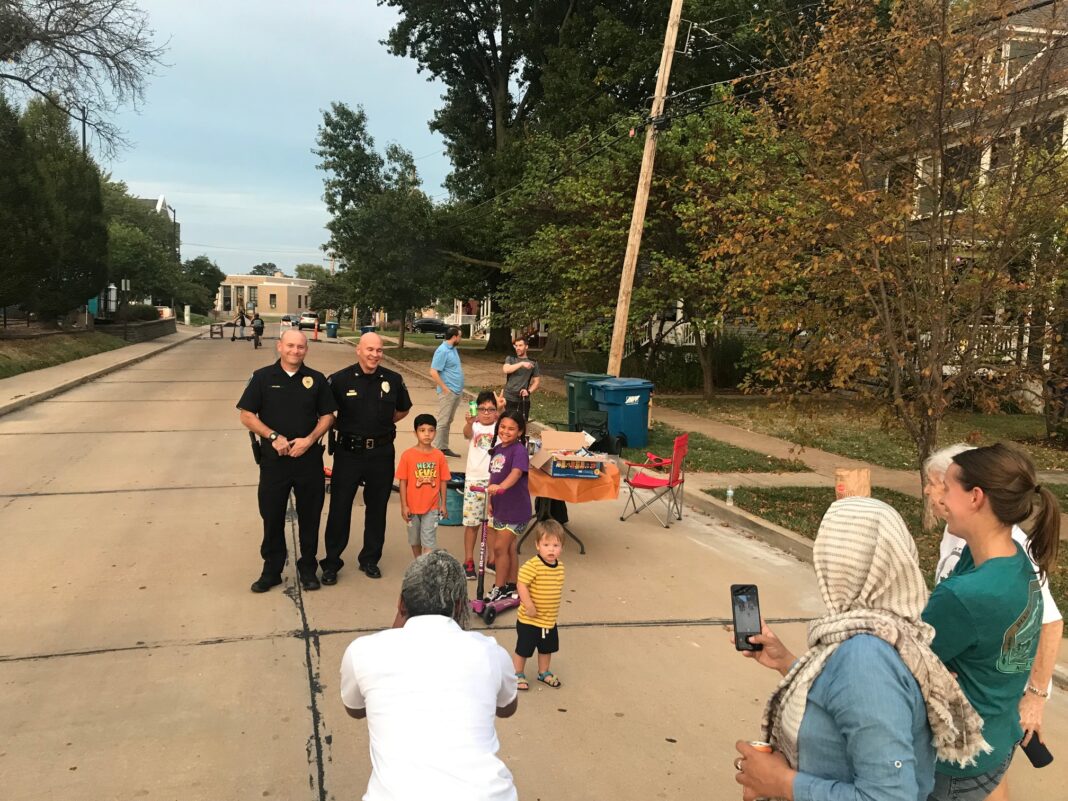 Twenty-three Maplewood blocks took part in National Night Out on Tuesday, Oct. 3. Over 500 hot dogs and 500 hamburgers (supplied by the city) were barbecued, according Police Officer Dustin Hoskins, who organized the event.
At one of the block parties, on Marietta Avenue, John LeClerc, the interim police chief and Matt Nighbor, the interim city manager; as well as other officers and members of the fire department, came by to chat with residents.
National Night out is a nationwide community-building campaign that promotes police-community partnerships and neighborhood camaraderie to make our neighborhoods safer, more caring places to live, according to the organization's website.