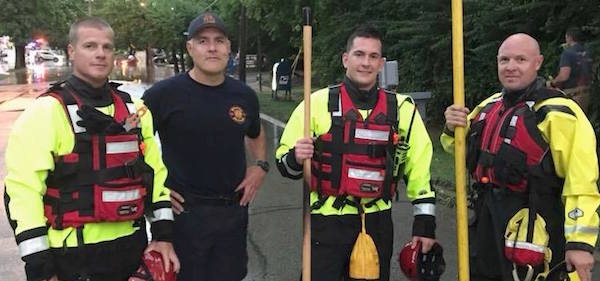 The Maplewood Fire Department with assistance from the Brentwood Fire Department were called out for possible water rescues due to flash flooding from the storm earlier this week.
The area around Laclede Station Road behind Walmart flooded. The Hampton Branch creek passes through there as it feeds into Black Creek, which feeds into Deer Creek.
A reminder from Maplewood Fire Department: Please remember do not drive over a road that has standing water! Turn around don't drown!
Photos via Maplewood Missouri Police Department Facebook.