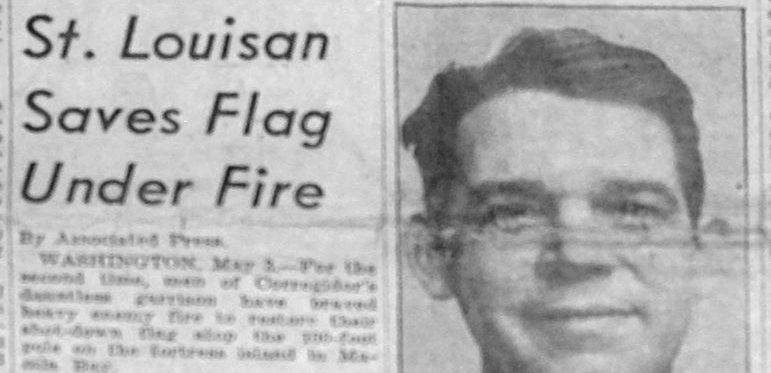 When first I visited Larry and Jean Wiss McDaniels (whose historic family photographs we saw in my last post) they had laid out on their table in addition to their impressive collection of family photos many other interesting items. Larry had books about Bataan and Corregidor, two islands where important battles took place during WWII for control of Manila Bay in the Philippines. He also showed me newspaper clippings about a hero named Arthur E. Huff.
It was on the island of Corregidor in 1942 where Captain Huff made news when he and several other men restored the flag of the United States to the top of a flagpole after Japanese artillery had shot it down. For their bravery they were awarded the silver star. All well and good.  Though I'll have to confess I was missing the Maplewood connection.
The connection was revealed in a couple of the photographs in my last post but it was the research done by reader Dave P. that caught my attention.  I'll rerun these photos and research below so you don't have to dial up my last post.
What follows are parts of a story of a true war hero born in Maplewood.  Thanks to Larry and Jean for sharing this with us.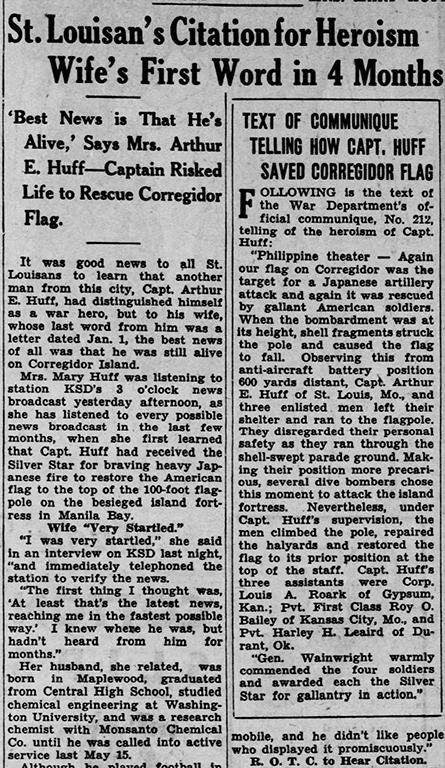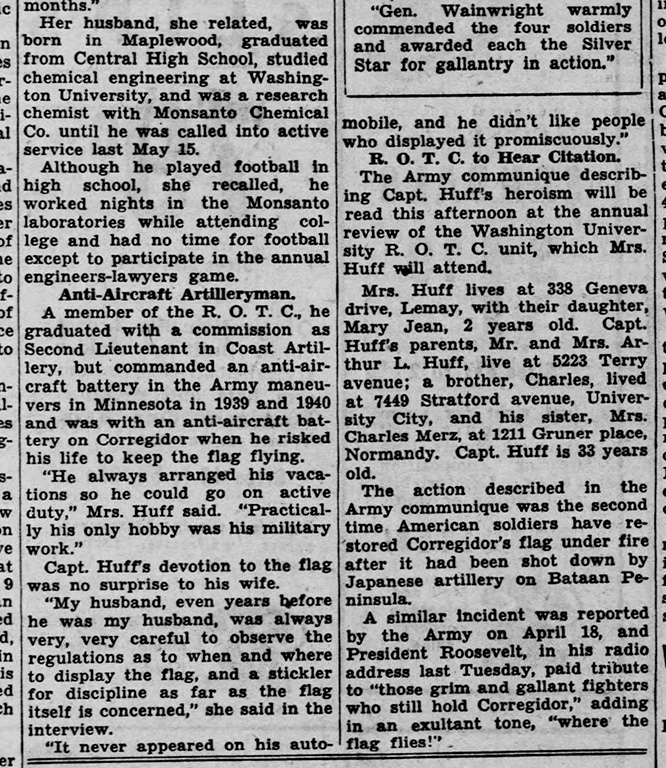 The above articles ran on May 4, 1942. By May the 6th, Corregidor had fallen to the Japanese.  Wikipedia has a very good account of this most brutal and horrible battle.  If you're not familiar with it I'd recommend you read it. It would be quite awhile before Arthur's wife and daughter would get the news contained in the following article.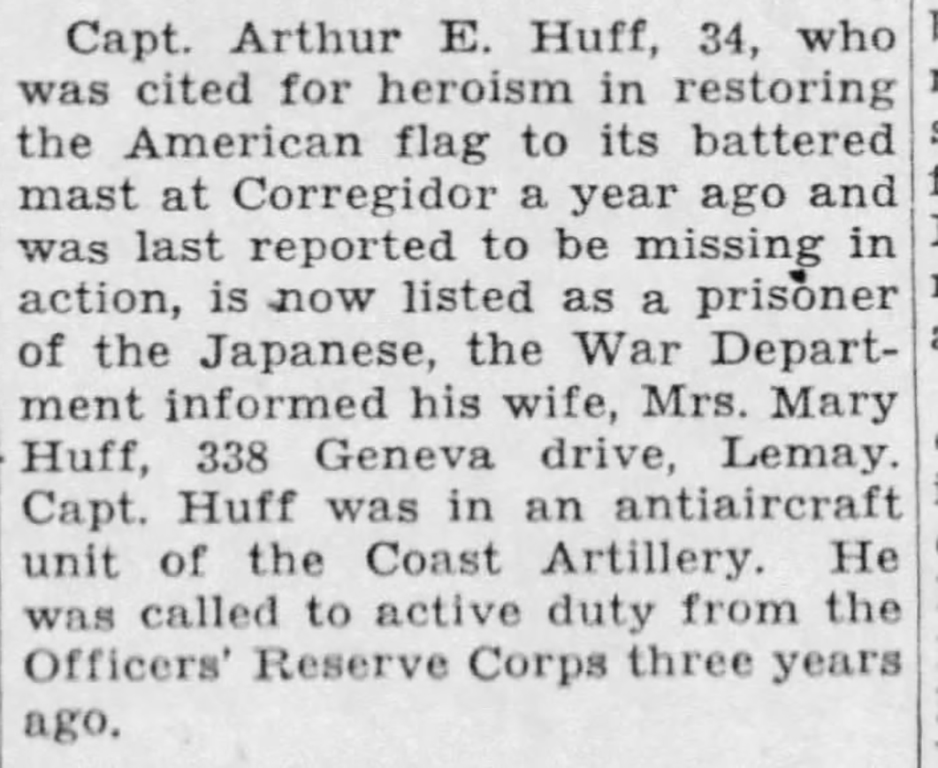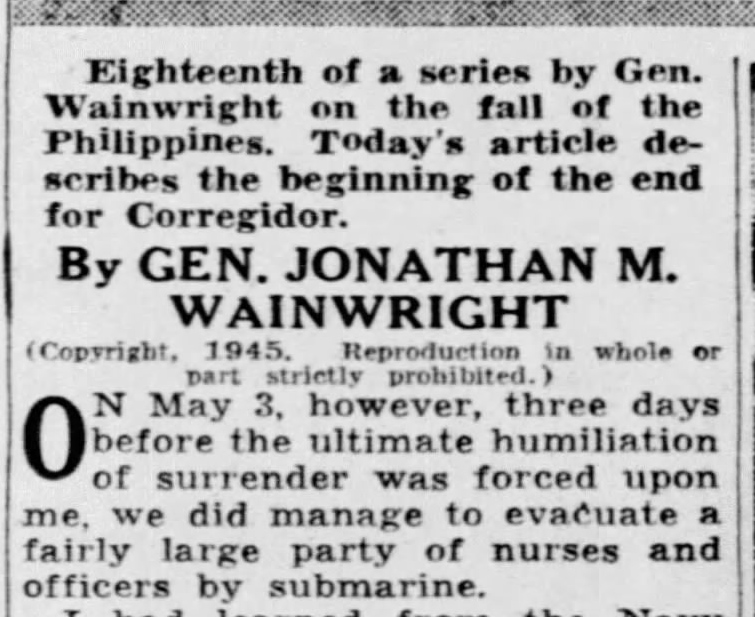 Captain Arthur E. Huff, born in Maplewood, was never to see his wife and child again.  He had been a prisoner aboard the Japanese hellship, the Oryoku Maru.  The ship was sunk in Subic Bay in Manila by Allied planes on December 15, 1944.  I haven't found if he survived the bombing.  Some POW's did and were allowed to swim to shore.  Very many if not most did not survive the tortuous captivity that followed.
This man is a true hero.  I take my hat off to him and to all of the others like him who suffered the unimaginable horrors of war.  Let us study war no more.  RIP Captain Huff.