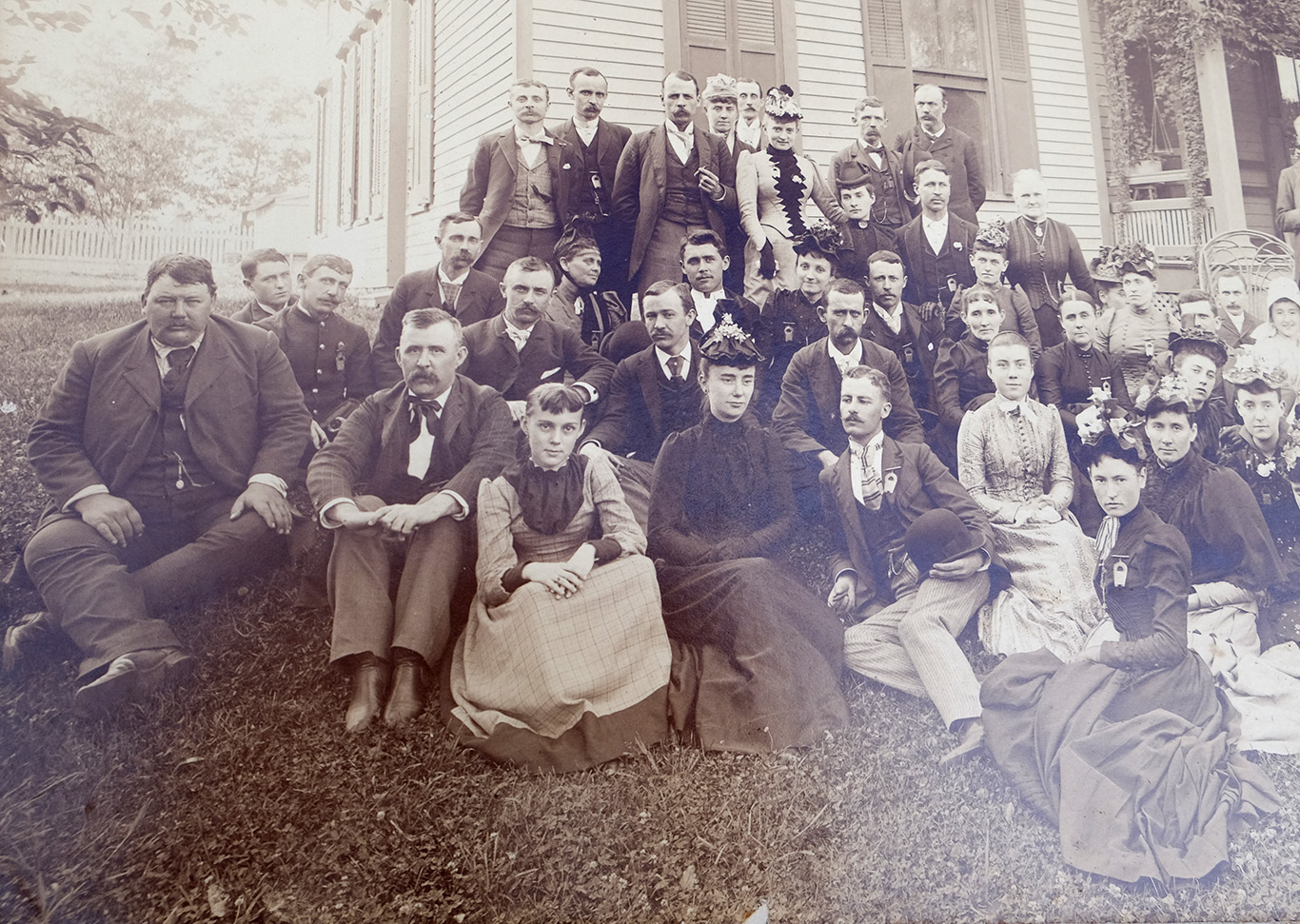 The following is excerpted and condensed from the 1911 History of St. Louis County by Mr. Thomas, pages 476 through 478 of Volume II.  Keep in mind as you read this that WLT wrote this about himself. Due to space limitations I have left many interesting details out. DH
William Lyman Thomas
William Lyman Thomas was born on Dec. 6, 1846 in a house owned by a well known shoemaker named Liebig, near the corner of Sixth and Elm streets, St. Louis, Missouri.  His father was Jacob P. Thomas, a Pennsylvanian who came to St. Louis in 1835 from near Gettysburg, and his mother was Eleanor Griffin McCutchan, daughter of William and Rebekah McCutchan, Virginia pioneers who had purchased a home on the Clayton road, nine miles from the city courthouse.
Jacob established a livery stable business called Thomas and Thornton, on Walnut between Third and Fourth streets.  He was killed in his stable by a kick from his own horse on June 17, 1854. His tragic death left his wife, Eleanor to provide for their four boys, Philip H., William L., Bernard and Jacob P. Thomas, Jr.
William, eight years old at the time, was sent to live with his uncle and aunt, Dr. Henry Barron and wife.  At the age of 12, he graduated from the Lafayette public school into the St. Louis high school and was a pupil there until just after the breaking out of the Civil war.  His last school day was Camp Jackson Day, May 10, 1861.
In 1866, he matriculated in the Missouri Dental College and became one of the first student graduates of the first dental college in Missouri.   In 1868 he opened an office on South Fifth street near Elm but he had no love for the business and despite its lucrativeness he abandoned the profession.
Securing a position with Sheffield and Stone, he began reading proof and doing general utility parts in the mailing and composing room of the firms literary weekly, the St. Louis Home Journal.  The firm also published a paper called the Commercial Gazette. Sheffield and Stone failed. A man from Vermont, Frank Ricker, bought their liveliest asset, the Commercial Gazette and sold a partnership to Thomas.  The paper prospered and in 1877 Ricker sold his interest to Thomas.
Thomas formed a partnership with K.H.Stone and together they started a flour milling magazine called the St. Louis Miller.  In 1877 Thomas founded the Weekly Mail at Kirkwood. In 1883 he sold his interest in the commercial and manufacturing papers and founded the educational paper "School and Home" which he edited for sixteen years.
In 1878 Mr. Thomas became a member of the Missouri Press Association.  In 1880, he was elected treasurer and held that position for twenty four consecutive years. At the end of his service he was made a life member.  The only other life member, since the death of Samuel L. Clemens (Mark Twain), was J. West Goodwin of the Sedalia Bazoo, whose slogan was, "Whoso tooteth not his own Bazoo, the same it shall not be tooted".
In his quest for historical items, Mr. Thomas is a lover and compiler of scrapbooks. (I thought this important to include since several of his scrapbooks have been preserved by the family. DH)
The wedding ceremony which united William L. Thomas and Kate Compton Sutton as happy companions for life was performed in the home of her parents on March 25, 1869.  This old home was the birthplace of Mrs. Thomas, the first house in what is now called Maplewood, and she and her husband have lived all of their married life in that suburb.
Mr. Thomas says he likes warmth and light and everything that is conducive to good cheer, including good things to eat and drink.  He loves trees and flowers and birds and pictures. In religion he is nonsectarian but from heredity he rather leans to Presbyterianism.  He adores old and rare and curious books. In politics he always votes for the candidate or measure which seems to represent to him the most patriotism.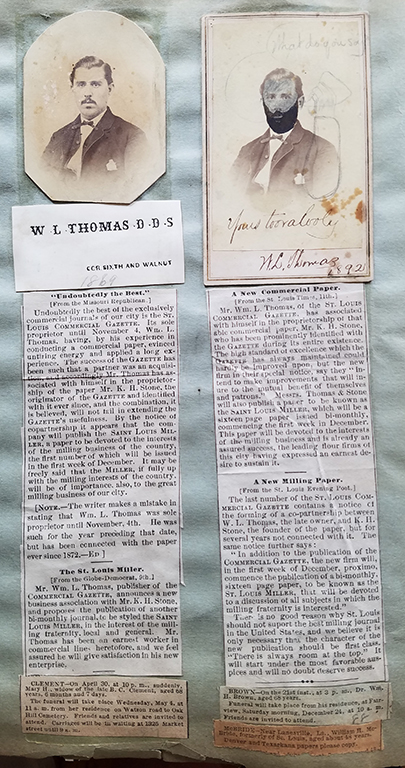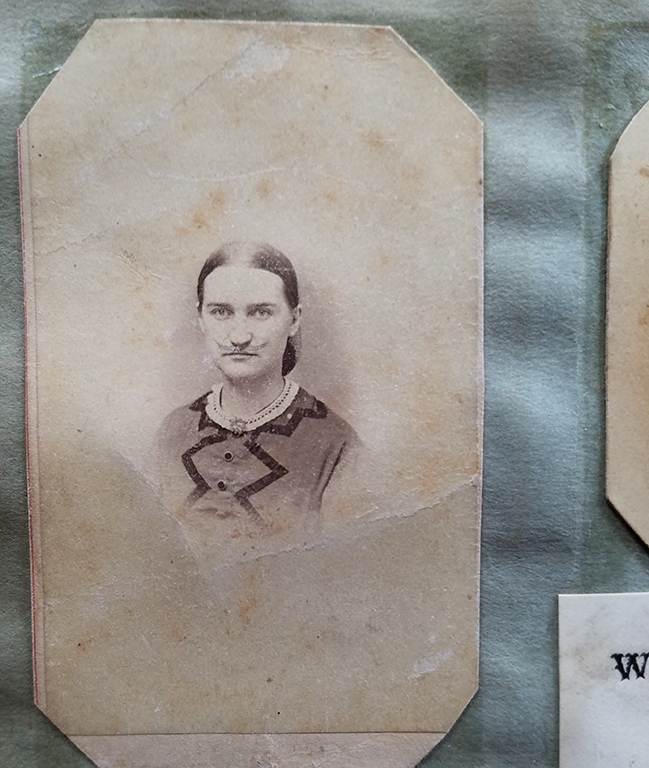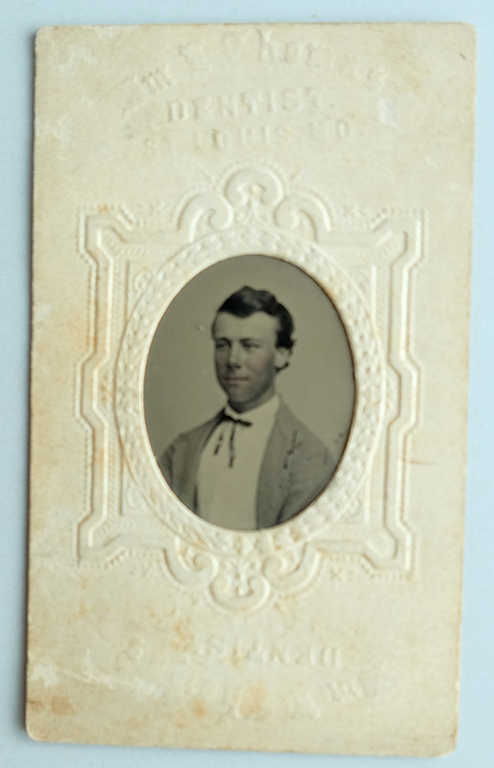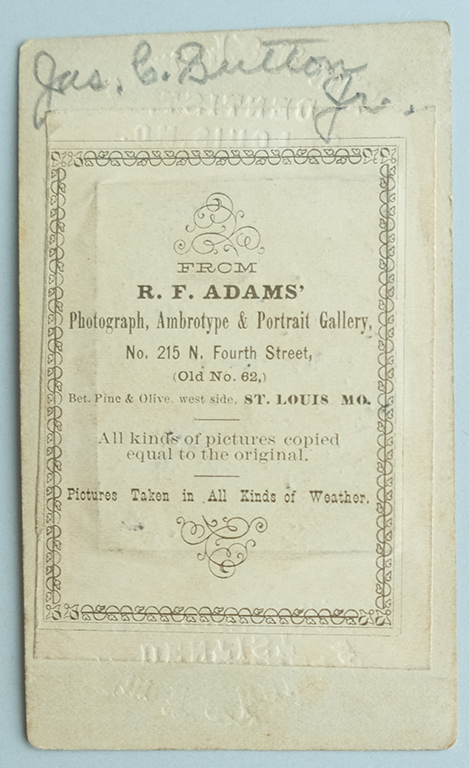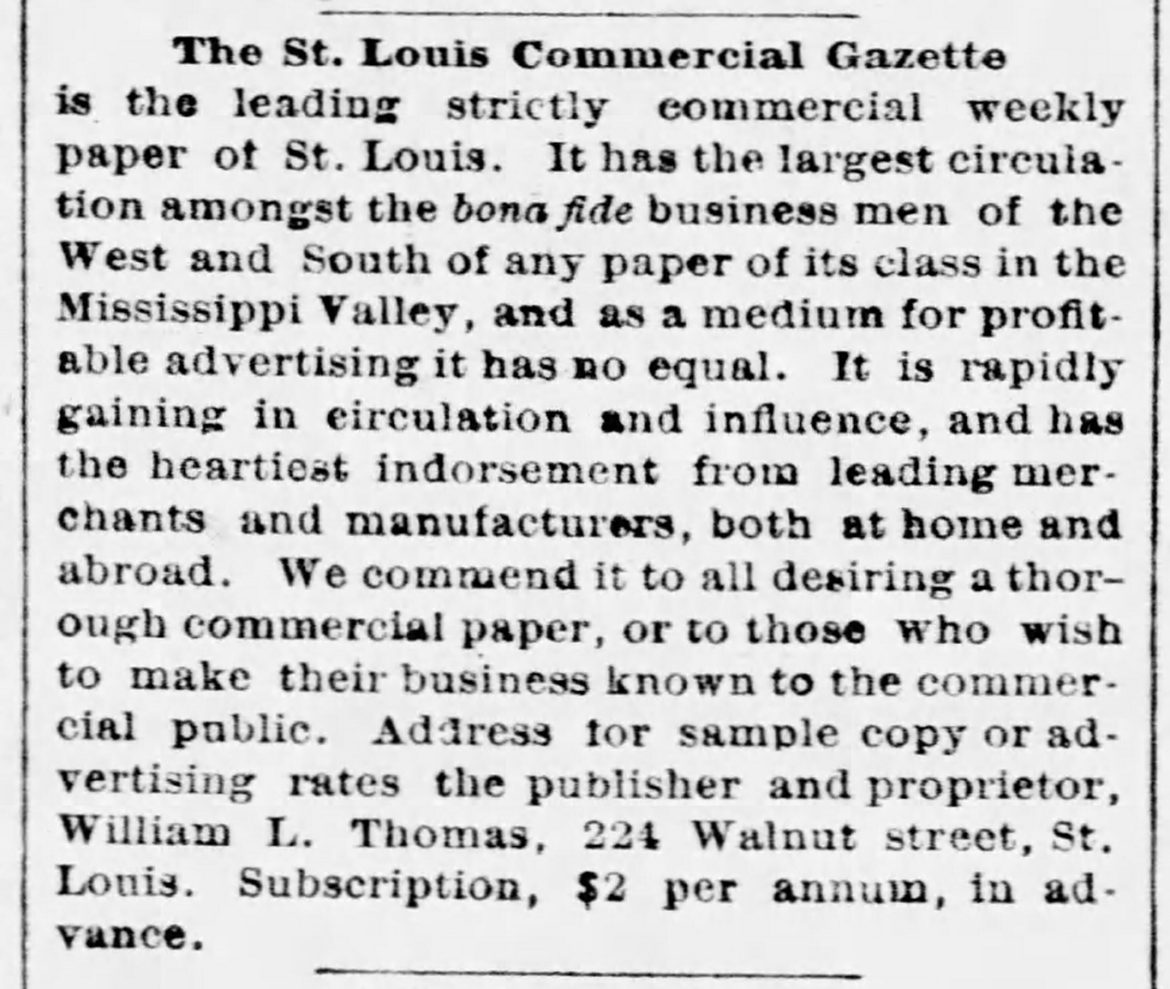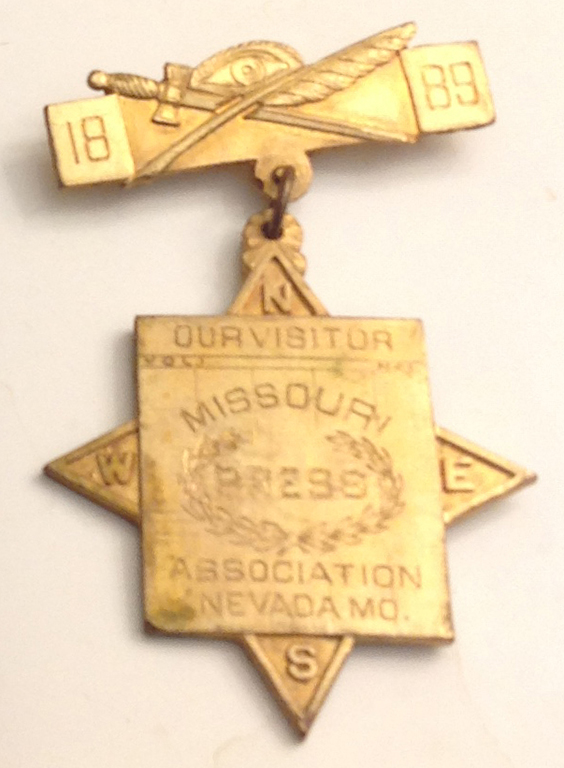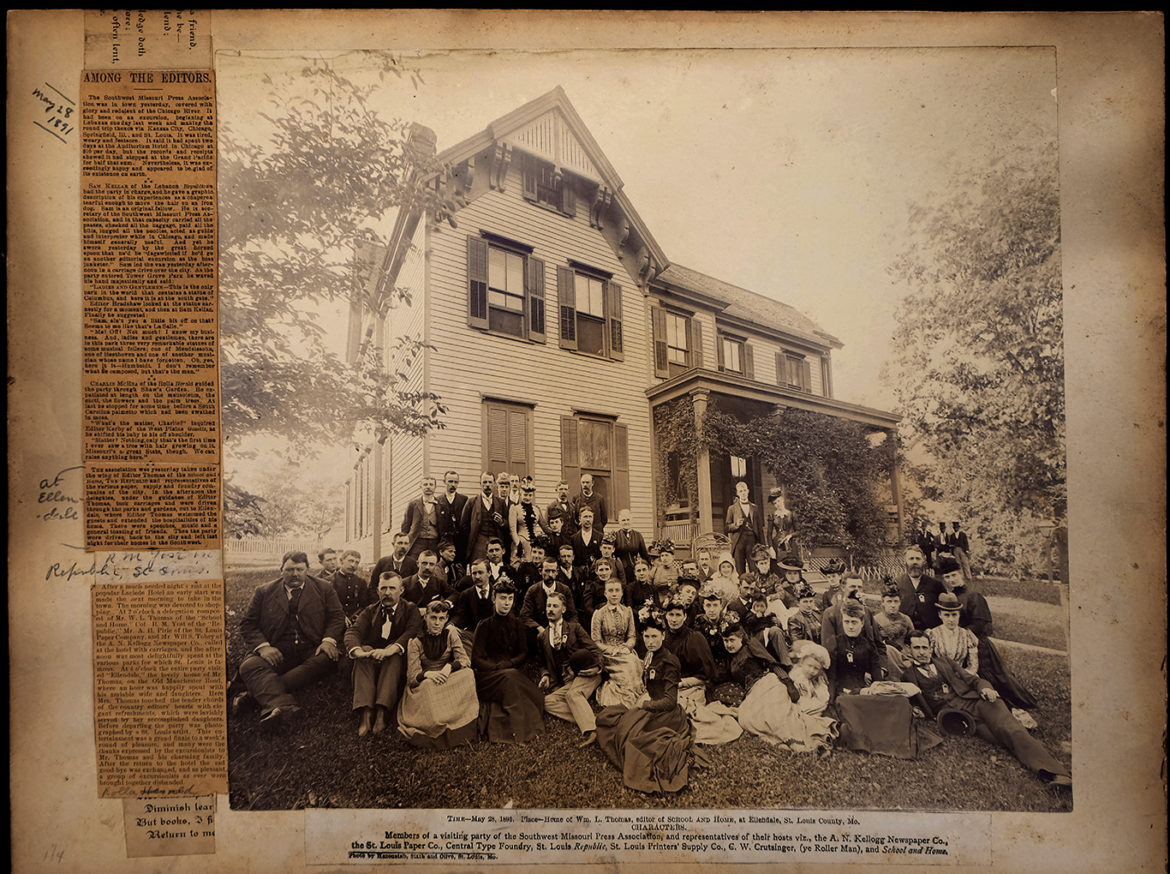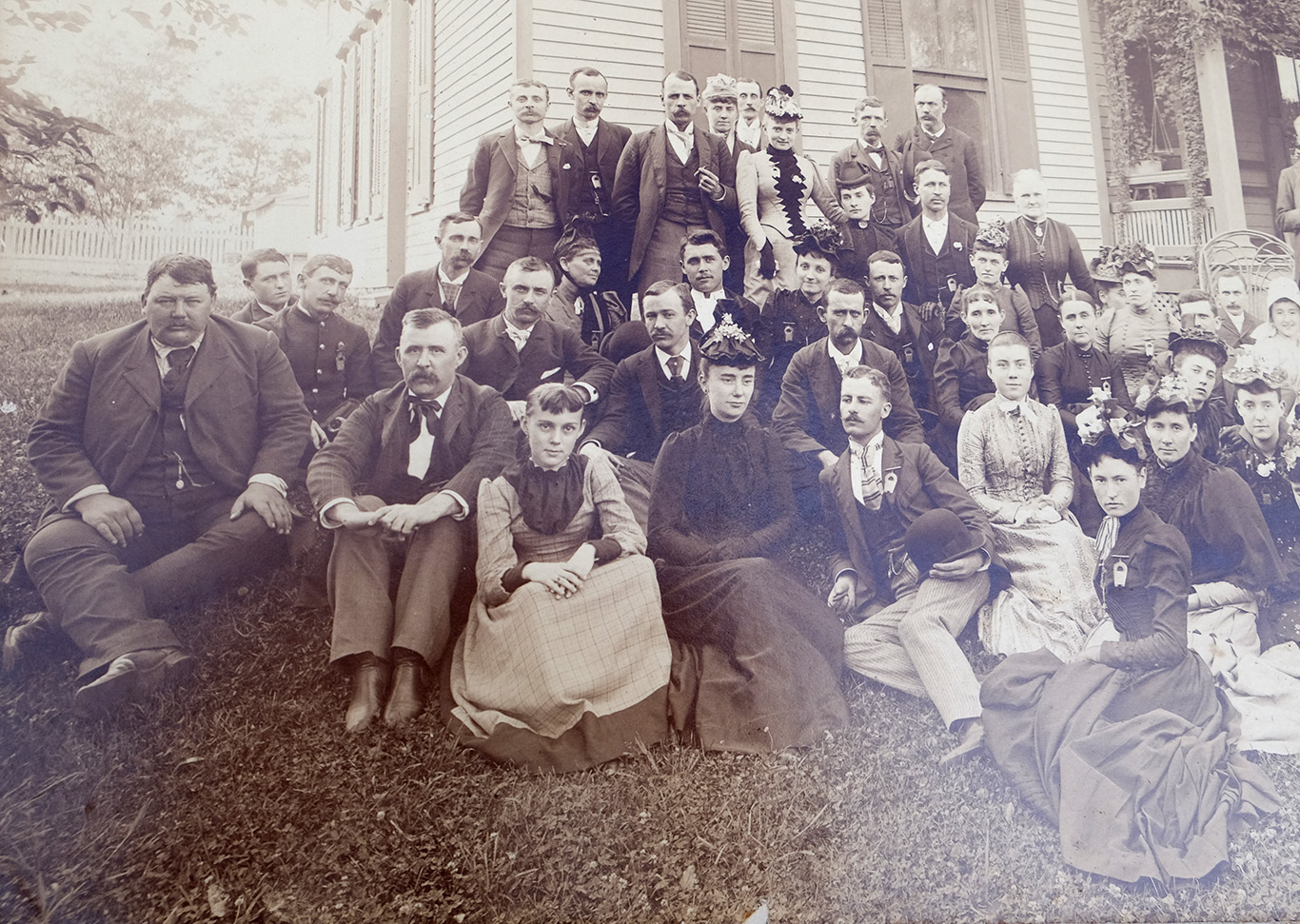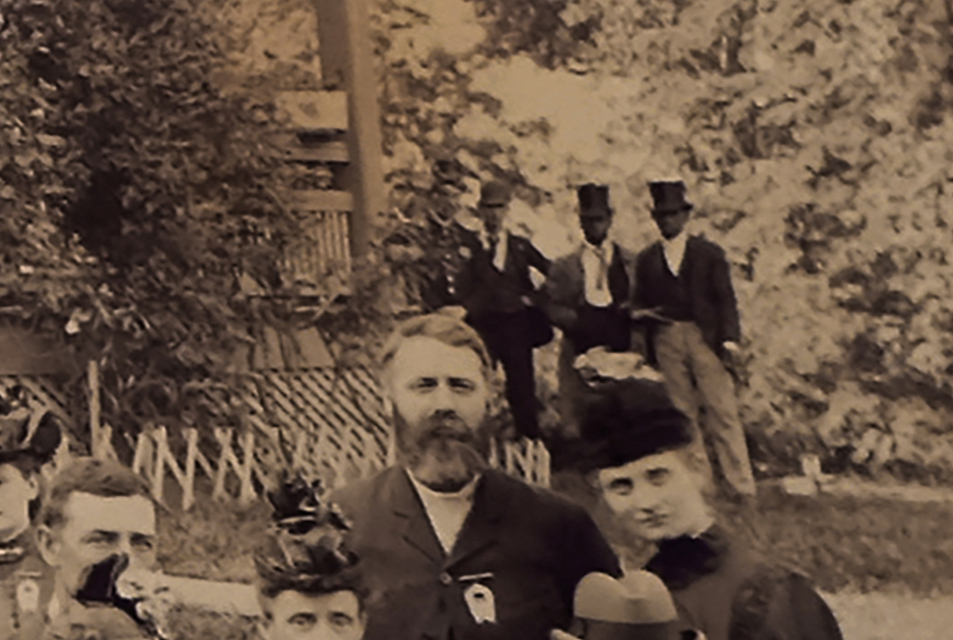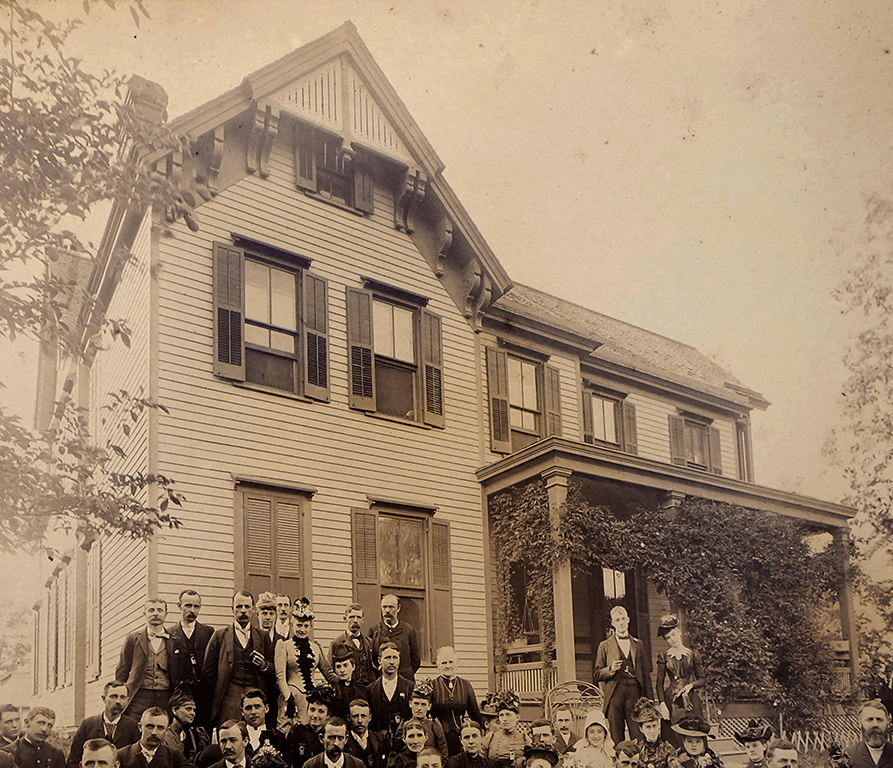 Once again I would like to thank the descendants of William and Kate Thomas for sharing these amazing artifacts and images with all of us.  We live in a great place and it's nice to know it has been for a very long time.