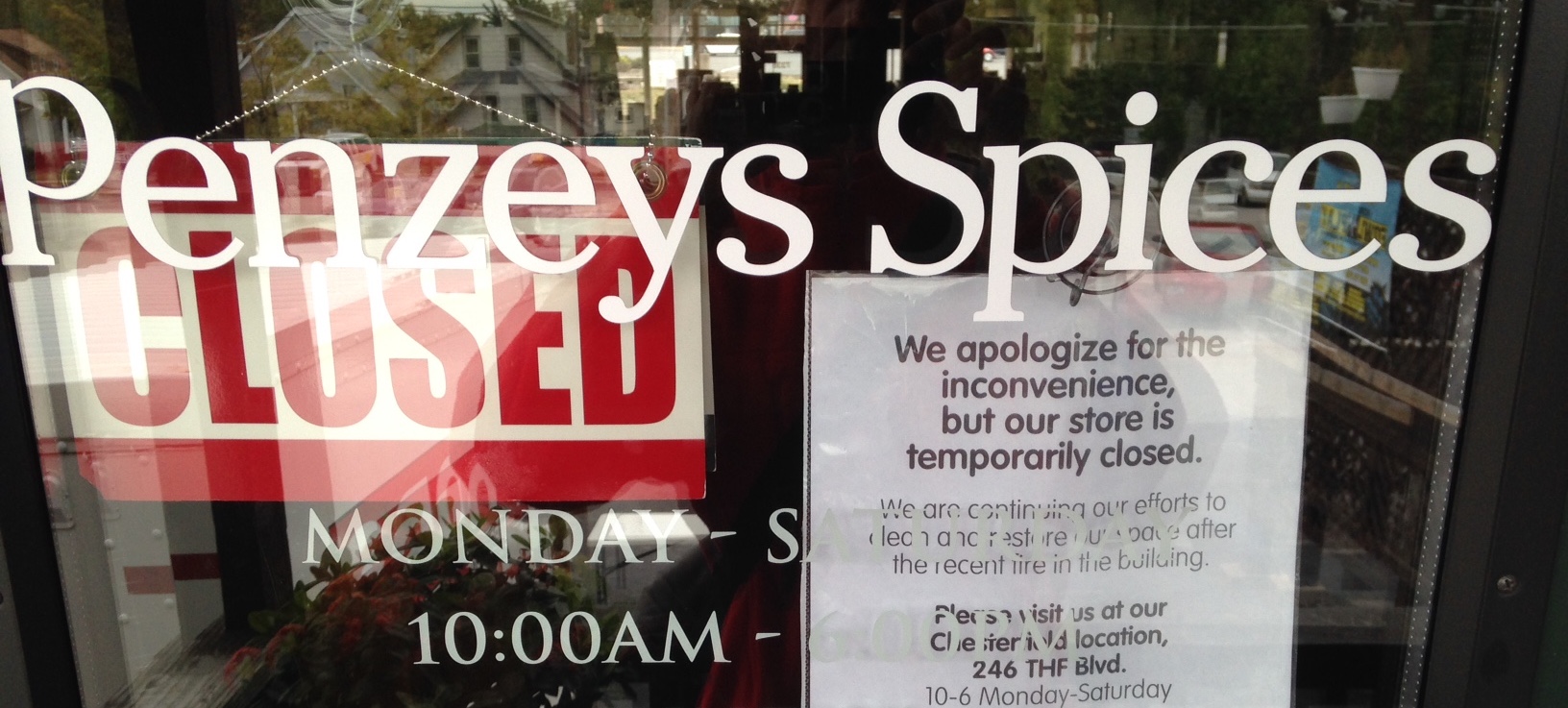 Penzeys Spices, in the 7300 block of Manchester Road, opened soon after a smoke and water damage from a fire in August in a second-floor business  forced its closing, but closed again for repairs.
A source has said it's hard to know when the store might reopen, but progress is being made and they might have a better idea within a week or so.
The source added that it's certain that Penzeys will reopen in its current space in Maplewood.
A sign on their door says for now to visit the Penzeys store in Chesterfield.