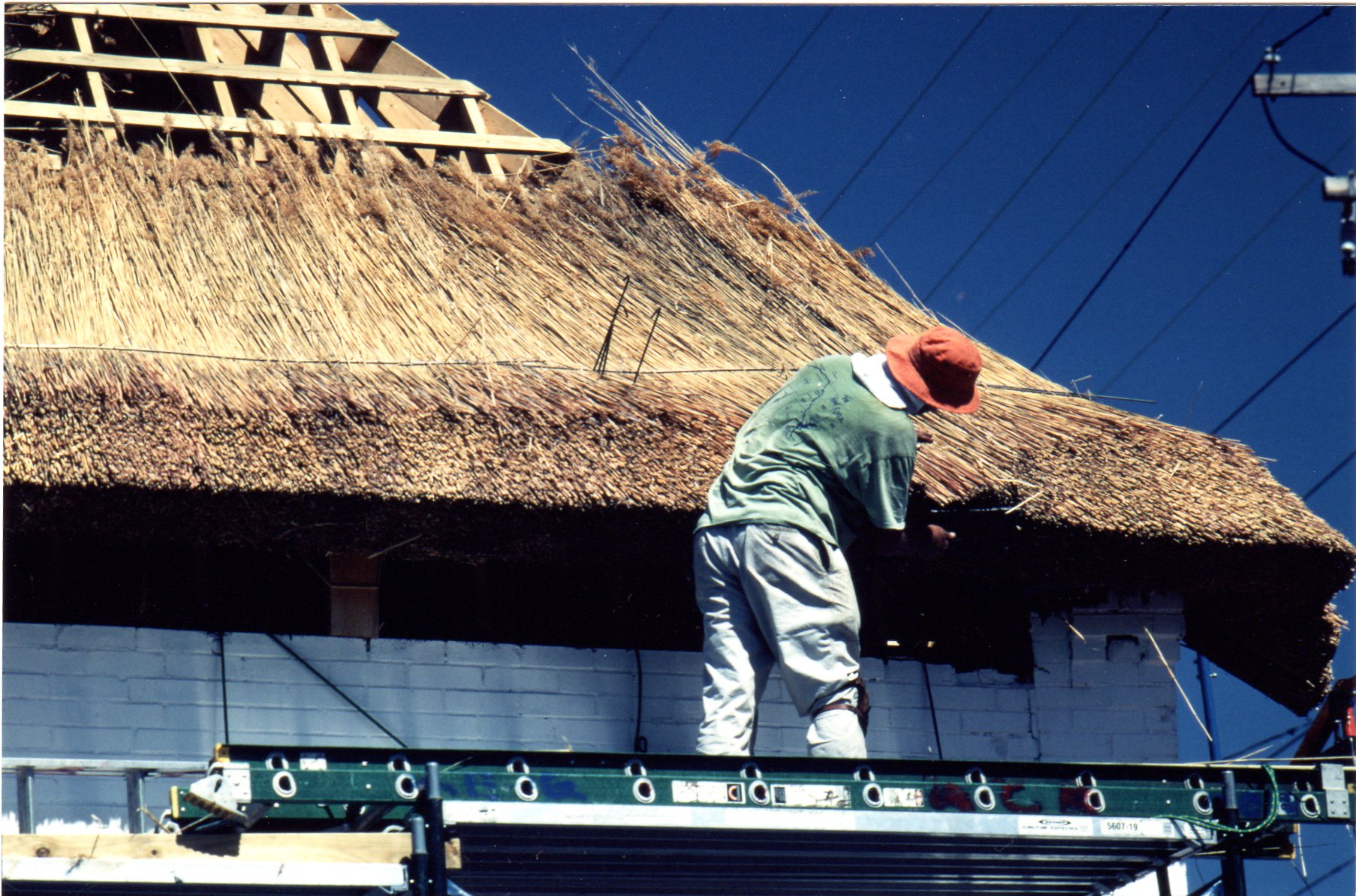 Quite a while ago, ( I have forgotten the year), a thatched roof was added to a fairly plain commercial building on Big Bend (next to Mr. Wizard's Ice Cream Place).  It was added by the owner of the building who, as far as I know, was a woman with a shop there that sold high quality things from Ireland.  I imagine that she added the thatched roof to make her nondescript building more charming for her customers.
One day, attracted by the novelty of this, I stopped by with my camera to take a few photos and find out just what the heck was going on.  This was in the pre-internet days.  I really had nowhere to go with the photographs.  This is just the sort of thing I liked to do so I did.
The thatcher was a cheerful fellow from New Zealand.  The thatch (reeds, I think he called them), were from Turkey.  He said they could be found growing in many parts of the world but somewhere in Turkey they grew in such abundance that they were regularly harvested and shipped apparently all over the world.
We didn't get much farther than that in conversation when the woman, who I assume owned the building/shop, came out and made it clear to both of us that the thatcher had a job he needed to concentrate on and that my conversation with him was keeping that from happening.  I forget exactly how she put it but that is what she meant.  We both got the message.
At that time I had not retired yet. I took these few pictures that day but never made it back to talk more with the thatcher which I would have liked to do very much.  I remember that he told me the roof would last about 30 years.  Maybe it did.  It's gone now.  I just thought that my readers might like to see those pictures.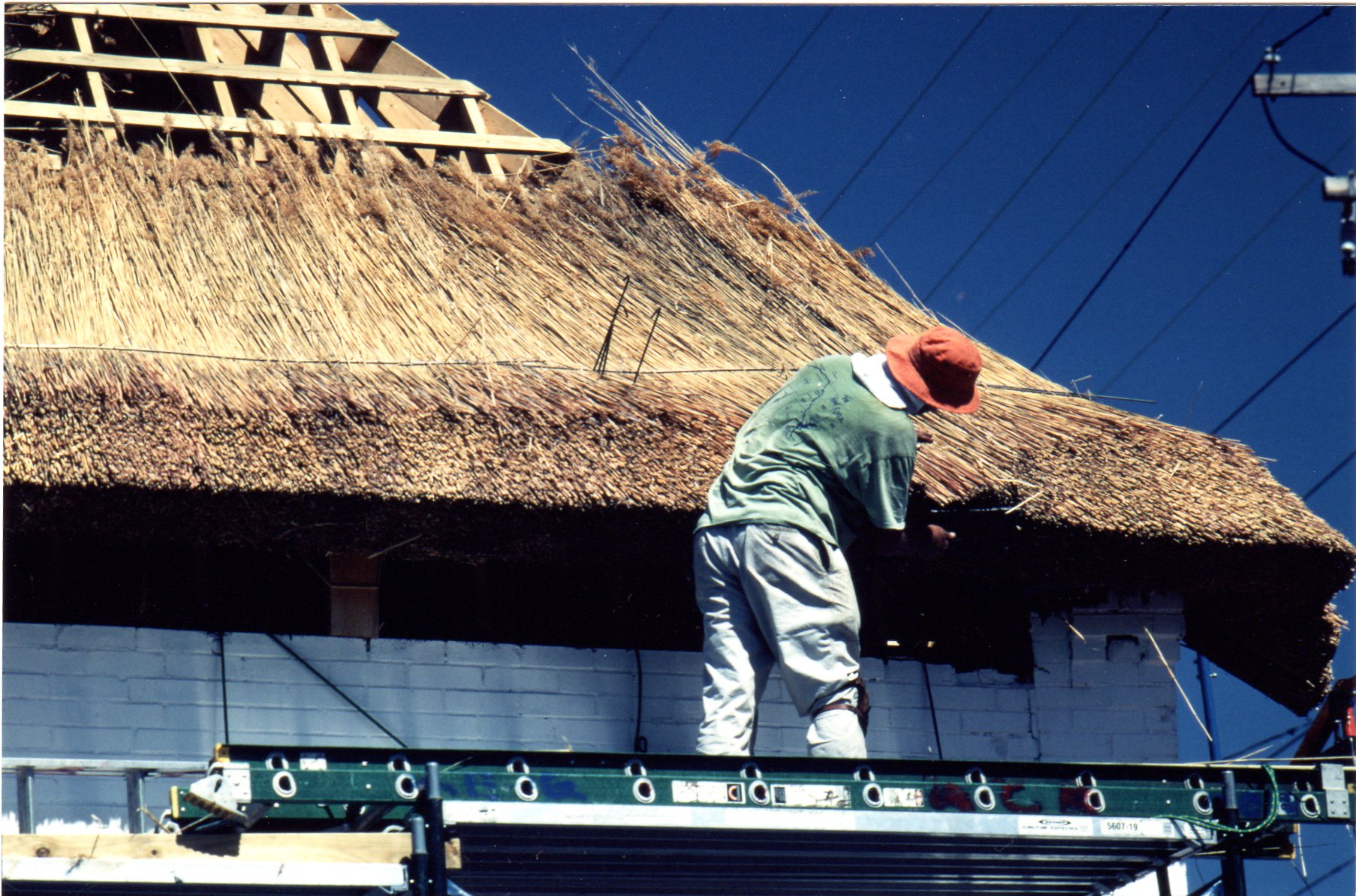 The New Zealander was a very congenial sort.  I hope everything went well for him.
Doug Houser           January 23, 2023