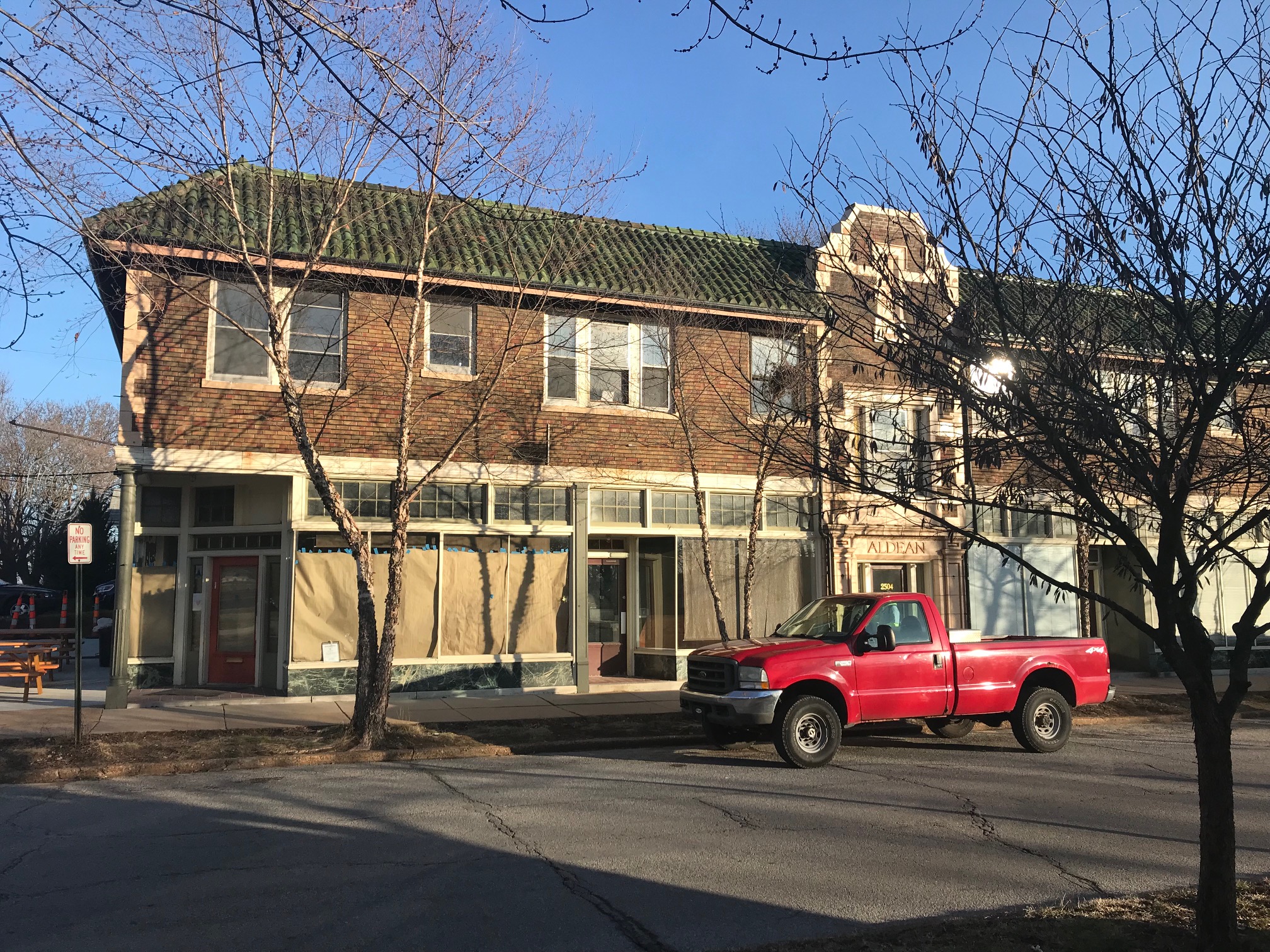 The new owner of 2500 Sutton Boulevard in Maplewood, Danny Slavin, has been busy replacing all the systems there. It's the location of the former Stone Spiral Coffee and the yet-to-open Looking Meadow Coffee Co.
The plumbing, wiring, heating and cooling all needed to be replaced when Slavin bought it, he said, and the ceiling above the coffee shop/bakery, which is planning to open in March, according to the owner, needed to be removed to access plumbing.
Slavin said only two tenants are living upstairs, of the eight total units. He's trying to work around them as he updates the building, including replacing windows.
He said he loves this kind of project, bringing an old building up to date, while maintaining the architectural details and charm. The building will be the "jewel of the neighborhood" when he's finished, he said.
Looking Meadow Coffee Co has been selling its baked goods at Tower Grove Farmers' Market. It's on Instagram at @lookingmeadowcoffeeco and online at lookingmeadowcoffeeco.com