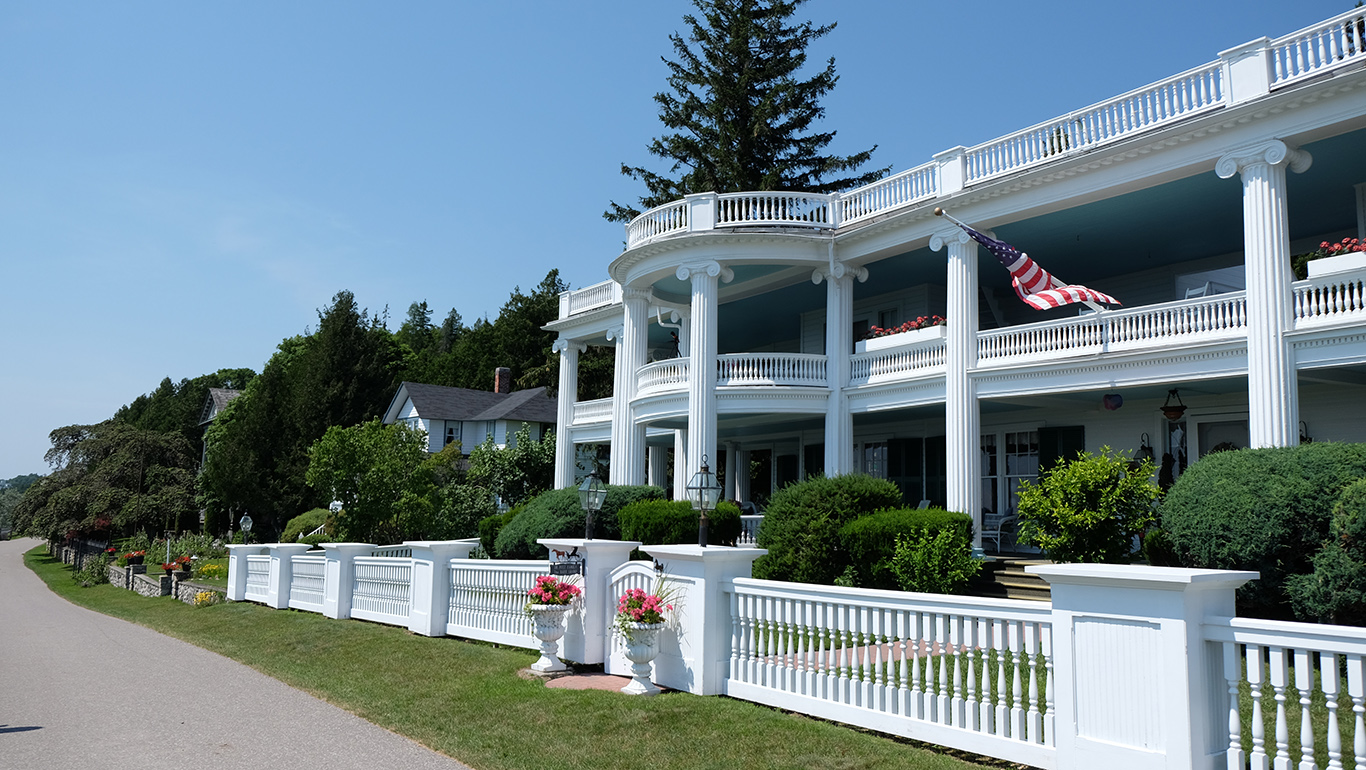 "The boys sat in a circle on the porch of Doug and Tom's house. The pale blue painted ceiling mirrored the blue of the October sky." So begins Chapter Fifteen of Ray Bradbury's "Farewell Summer". I don't know when I first became aware of blue porch ceilings. There were no porch ceilings on the house where I was raised. I built the porch ceilings on the house I have lived in for the last 43 years. I painted them blue.
I have a dim memory of blue being the only other color than white on some of the old frame farmhouses I recall from childhood. By the time I painted my own I realized that it must be some sort of tradition but I didn't know any more than that. At some point I began to think that the reason must be what Ray wrote…that the color mirrored the sky. This appeals to me from an artistic standpoint.
On Wikipedia I learned the color is actually called "Haint blue".  It is believed to have originated with the Gullah people of South Carolina.  They believe that the color will prevent evil spirits (haunts) from entering your home.  In the Hoodoo belief, "haints" are witch-like creatures that will chase their victims until they die from exhaustion. Some think the "haints" are confused by the blue thinking it either the sky or water.  Spirits will traditionally not cross water.
Originally the color was made from pigment obtained from crushed indigo plants which were grown on plantations.  The tradition has survived long after the indigo plants have disappeared. The Gullah painted not only their porch ceilings this color but also shutters, and window and door frames. Additionally some people believe that the color repels insects.  This may be a holdover from when milk paint was used that contained lye.
With this new knowledge gained, I like the color even more.  The blue I chose for my porch ceilings is a little darker than theirs.  Kind of like the color of the sky before a storm.  I think I'll lighten it up a bit.  They need painting anyway.
PS. I wonder how many pale blue porch ceilings we have in Maplewood?