Triptych definition is – a picture (such as an altarpiece) or carving in three panels side by side.
Not long ago some of the folks at the Schlafly Bottleworks asked if I would be interested in helping to design a display based upon the history of Maplewood for the inside of their brewery. I was and I did.
What I came up with is a triptych of composite photographs of scenes that could be seen at some time in the past from their front door.  These images are meant to be hung side by side and read from left to right or in your case top to bottom. These images are 16×20 inches which means what you'll see on your telephone has to be greatly reduced.  I hope they display well for you.
Since I made these, the folks at Schlafly's have decided to go in a different direction.  So you may never see them there but you can see them here.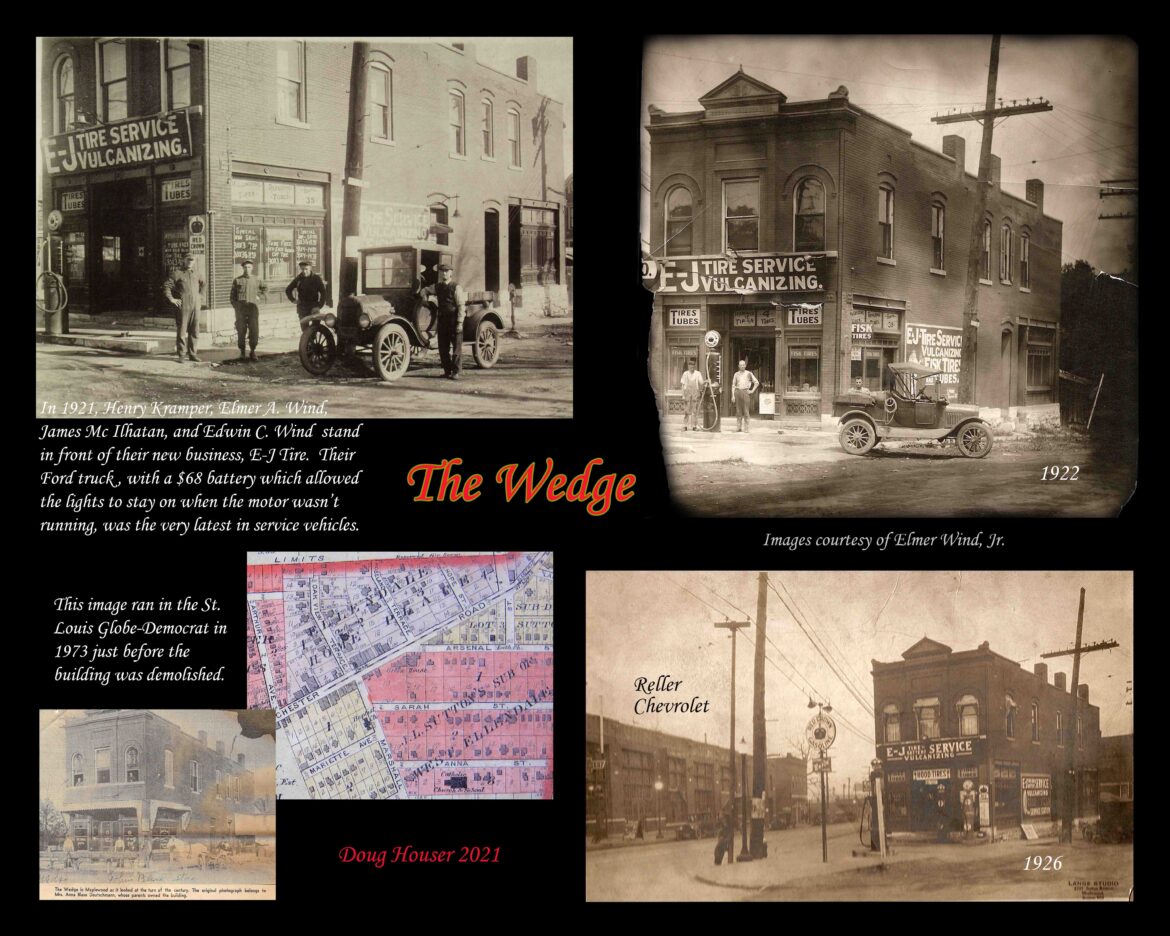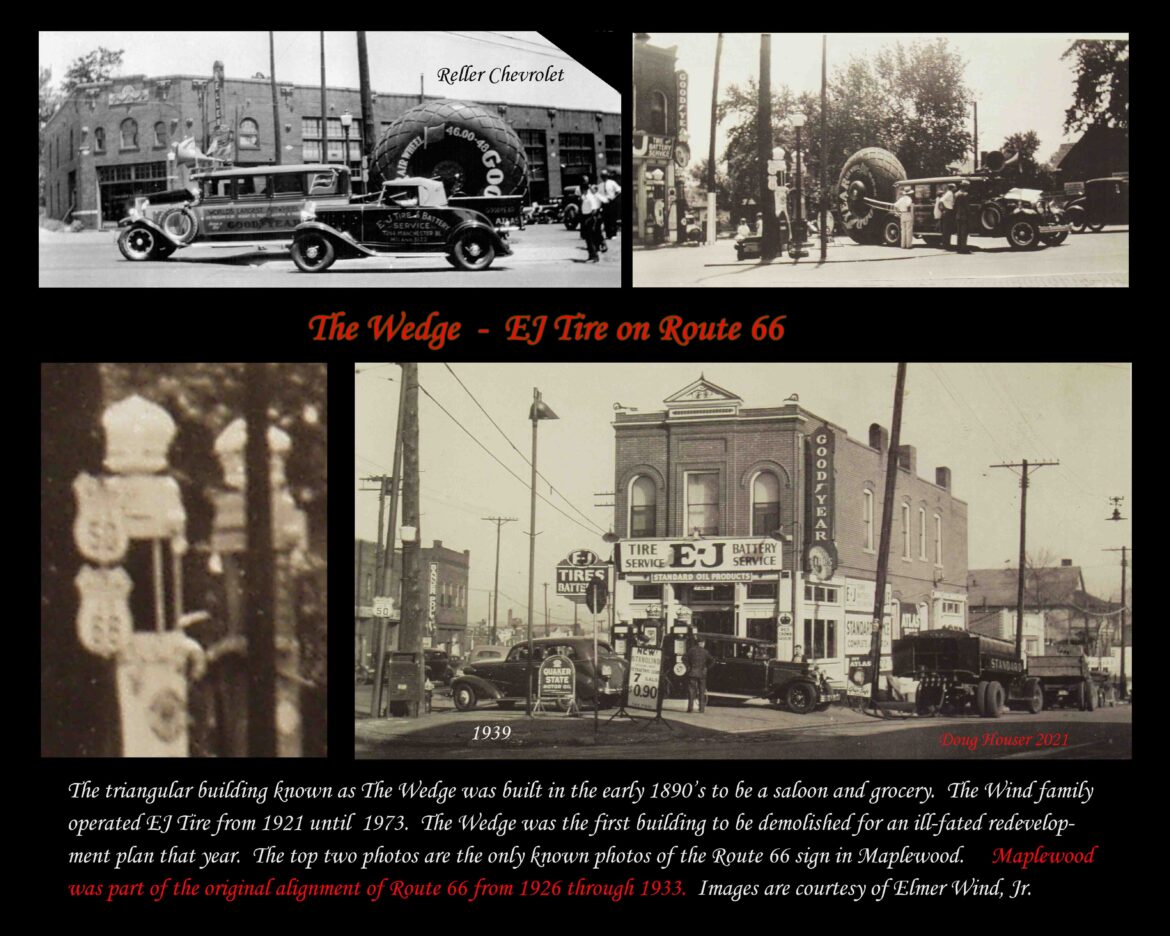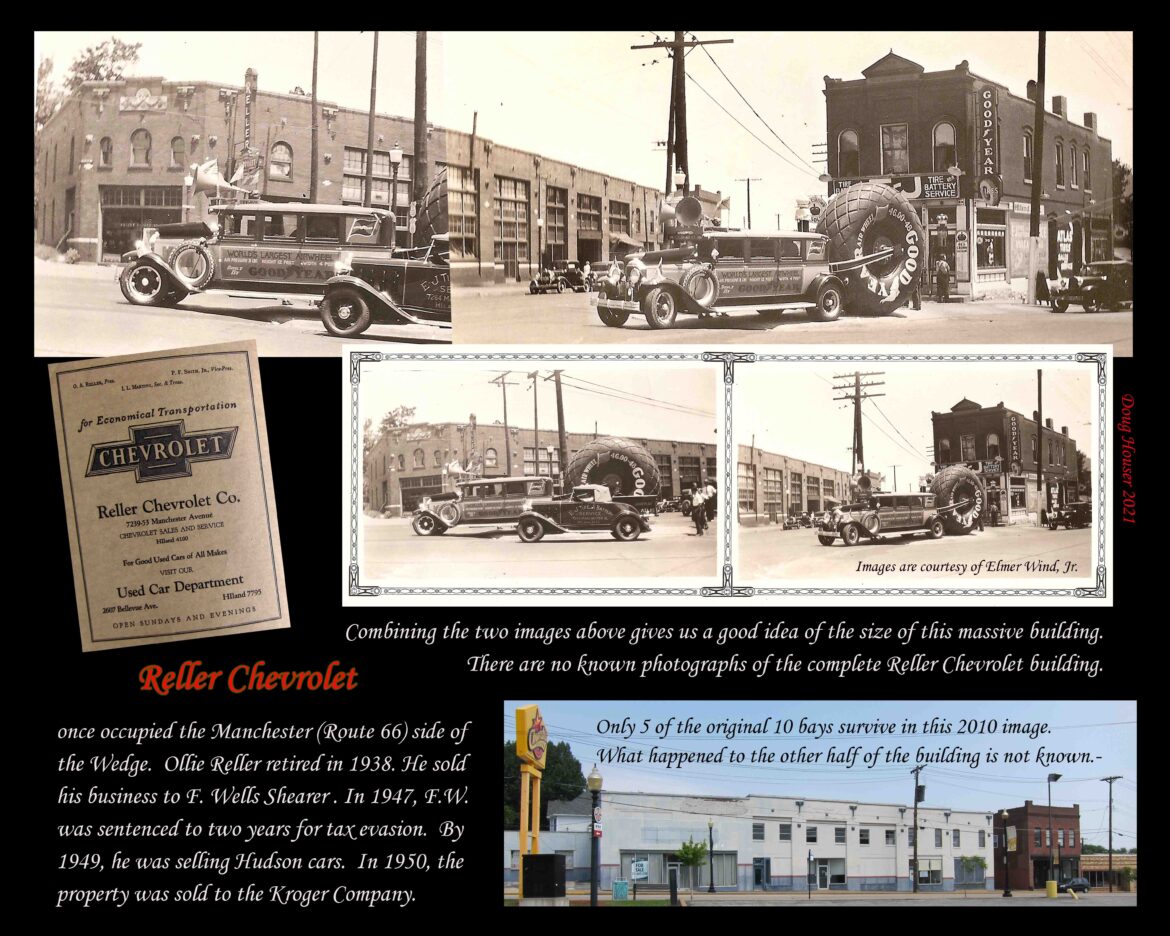 How about those?  Does this site give you more for your money or what?  Speaking of which, this is free so be sure and patronize our sponsors.
While we're on the subject of sponsors, I might mention one of my favorites, Scheidt True Value Hardware at 7320 Manchester in a historic theater building.  They have everything you need hardware and houseware wise. You can usually park very close so you won't have to walk a mile. During your visit you may be helped by one of the two, soon to be legendary hardwarians, Ben and George.
Did I mention that while you are there, you can also pick up a copy of Maplewood History – Volume Two, your choice hardcover or soft?  These are collector's items, folks, and there are about a half dozen hardcovers left and that's it!  No more!
As always, I appreciate your interest and support.  Stay cool.  Soon it'll be safe for you to come out again.  Til then, I'll be at the pool.
Doug Houser          August 23, 2021