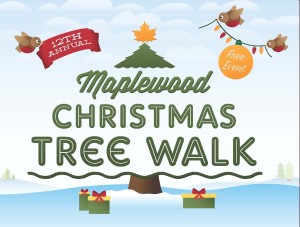 Grab your mittens and the family and head to downtown Maplewood this weekend as the city lights up with holiday cheer. Whether you're in the mood for music, book signings or even more shopping, you'll find it all.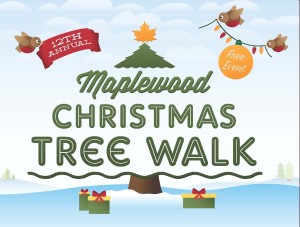 Friday, Dec. 5
Join the chamber of commerce in celebrating the annual Christmas Tree Walk. The tree will be lit at 6 p.m. in the Citizens National Bank parking lot, followed by Santa's arrival and carols. Then meander down the streets and grab a bite to eat, do some shopping or enjoy a free carriage ride. Many local merchants will have special events including live music, complimentary treats and discounted prices. For a full list of participating businesses and specials, visit the Maplewood Chamber of Commerce website.
Saturday, Dec. 6
Get locally-made holidays gifts at Stone Spiral Coffee's (2500 Sutton Boulevard) 6th annual Holiday Bazaar from 9 a.m. to 3 p.m. You can also get a pint of chocolate peppermint or pumpkin One World Ice Cream.
The first of two Schlafly Farmers Market Winter Market & Holiday Fairs takes place from 8:30 a.m. to 2 p.m. at Schlafly Bottleworks.

Keep the festive feeling alive and attend the Jingle Bells and Jazz: A Charlie Brown Christmas Party from 6 to 8 p.m. at Crossroads Presbyterian Fellowship (2640 Oakview Terrace). Kids of all ages can enjoy carols, cookies, music from the live jazz ensemble and showings of A Charlie Brown Christmas. Bring a large plate of cookies to share and enjoy an evening with the family.
Sunday, Dec. 7
Take your pet to Airedale Antics for a photo with Santa from 11 a.m. to 3 p.m.
Pop in to The Book House between 1 and 3 p.m. and meet local author Wanda Kuntz as she signs copies of her new book, Kennedy Music – A Historical Novel Based on the Kennedy Family, Maplewood, MO. See Doug Houser's post on the book.
Get out there this weekend and enjoy a good dose of holiday spirit, Maplewood-style.