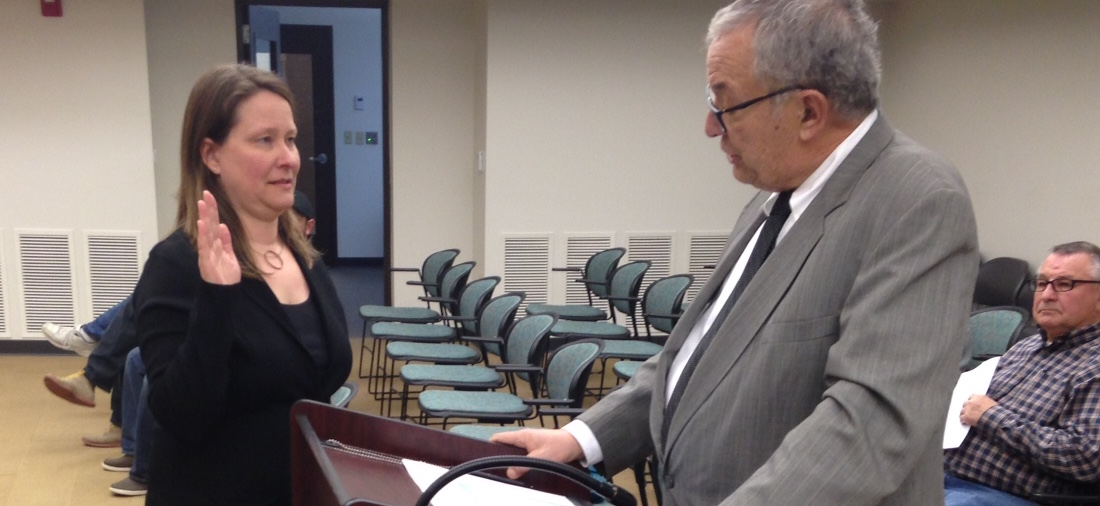 In addition to approving Great Rivers Greenway  implementing a new greenway through Maplewood, city officials on Tuesday discussed car and bus traffic, and a new council member was sworn in.
A resident who spoke in favor of the greenway, also said it's almost impossible for residents taking their children to the Maplewood Richmond Heights ECC to cross Big Bend Boulevard at Flora Avenue because rush hour often traffic blocks the intersection.
Councilman Ray Crader said some residents on Blendon Place had complained about cars from the used car lot at the corner at Manchester Avenue speeding and blocking parking. City Manager Marty Corcoran said the car lot is in St. Louis City and part of Blendon is in Maplewood. He said city staff would look into it and advise St. Louis city. See also: Neighbors complain about car lot: racing cars, blocked drives
Councilman Tim Dunn said some Bellevue Avenue residents are circulating an online petition to stop a MetroBus plan for increased frequency on the route (route #16). See also: Metro bus traffic on Bellevue could greatly increase — fill out a survey
The council also approved a new short term rental (Airbnb) at 7736 Weaver Avenue, a permit for Erin Slankard to operate a hair salon at 7276 Manchester Road, and an amendment to a planned unit development making it possible for a new urgent care center to operate in Maplewood Commons.
Also, new Ward 1 council member Sandi Phillips was sworn in. She won a election earlier this month to fill the seat.