Pantera's Pizza (7222 Manchester Road) has announced on Facebook that it has lost its lease and will be moving out in late January.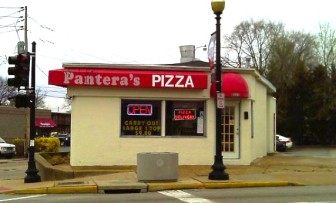 The business says they tried to renew the lease, but changed terms and an increase in rent were hard to meet so they decided to move, though they haven't found a new location.
They emphasize they are still open, and will remain so through most of January.
They say to check their Facebook page for the latest.
See also: Pantera's rent quadruples: employee, Building owner: Pantera's rent doubled, not quadrupled