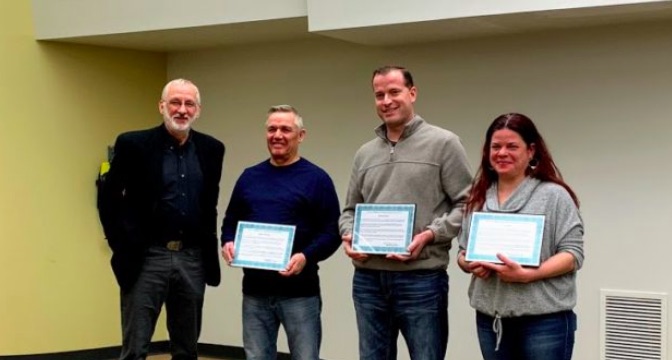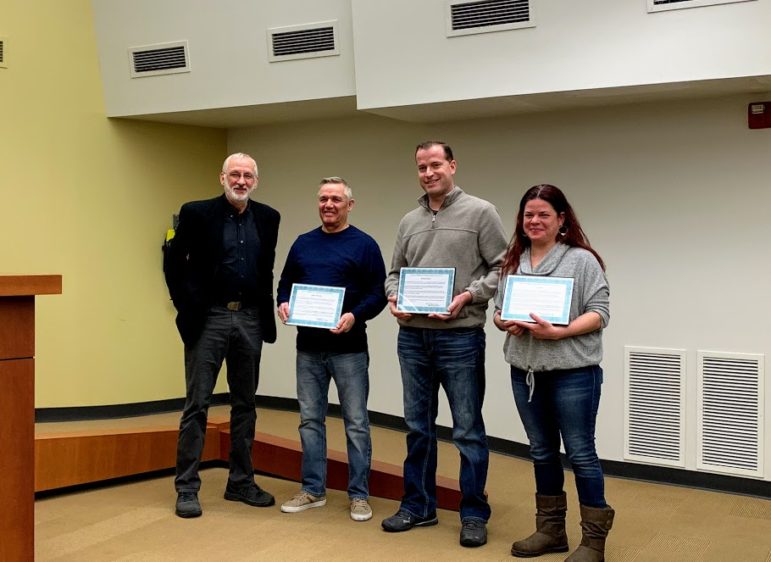 On Tuesday night, Maplewood Mayor Barry Greenberg presented certificates of commendation to Gina Imo, Jeffrey Summers, and Richard Sykora for rescuing a man whose car had become stuck on the train tracks on January 5, 2019.
Greenberg praised them for the way they "distinguished themselves through their immediate response to the emergency," and commended their courage under pressure.
The council also overruled a request from Elmwood for four parking spots to be used for valet parking (Monday – Saturday, 5 p.m. – 1 a.m.) next to the new restaurant at 2704 Sutton Boulevard, suggesting they reduce the number of spots to two, after the owners of the Nova Salon asked the council to deny the request, claiming it would hurt local businesses.