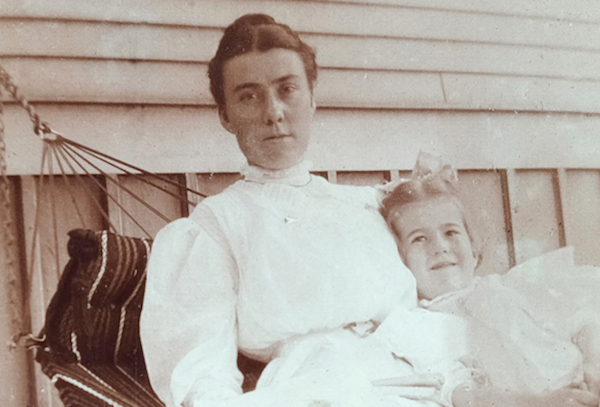 Last post we learned from a newspaper clipping that Emma B. Thomas had married William H. Grumley on the lawn ("one of the prettiest in Ellendale") in front of the family home, Ellendale Home Place.  The article goes on to say that "The old mansion covered with the moss and vines of many years growth can be seen from Manchester avenue." That ceremony was on June 28, 1899.  The "old" mansion was eighteen years old.
We begin this post with a birth announcement that her father, William Lyman Thomas had written in his 1901 scrapbook on August 18, 1901.  The new baby is named after Emma's deceased sister and called by the same nickname, Kittie, right from the beginning. Kittie had passed five years earlier from typhoid fever.
In 1907, William Grumley contracted to have a home built at 7345 Elm.  Rosemary Davison's Maplewood Survey District – A Community Profile 1982 contains this information about 7345 Elm:
"Two and one half story ashlar, rough faced with front twin pedimented gable roof, asphalt shingled.  Porch extends across the front with stone wall with open checkerboard design. Single, brick chimney, right roof slope.  Foundation is poured concrete. Windows are double hung. Three window projecting bay on the right side with a pedimented cross gable.
House was built in 1907 by a Mr. Hoffman for Caroline Thomas Grumley and William H. Grumley.  He was a freight agent for the Mobile and Ohio Railroad. She was the daughter of William L. Thomas and Ellen Sutton Thomas.  Catherine Grumley Hayes, great granddaughter of James Sutton and her husband presently occupy the property which has remained unchanged."
Rosemary also notes under her entry for 7349 Elm: "House was built prior to 1907 at which time it was occupied by the Ames family who were carpenters and builders.  William H. Grumley lived here while his home at 7345 Elm was being built."
Rosemary's text has a few errors.  First, I am fairly certain that the home is not "ashlar" (hewn or squared stone) but rather concrete blocks made to resemble ashlar. Second, the "Caroline Thomas Grumley" mentioned is William's mother.  The "Thomas" in her name is not correct.  Third, as we all know, William L. Thomas did not marry Ellen but instead married Catherine "Kate" Compton Sutton Thomas, the one and only time he married.
If anyone is still reading, it is while I was examining Ms. Davison's very interesting Survey that I made a surprising discovery. Read on.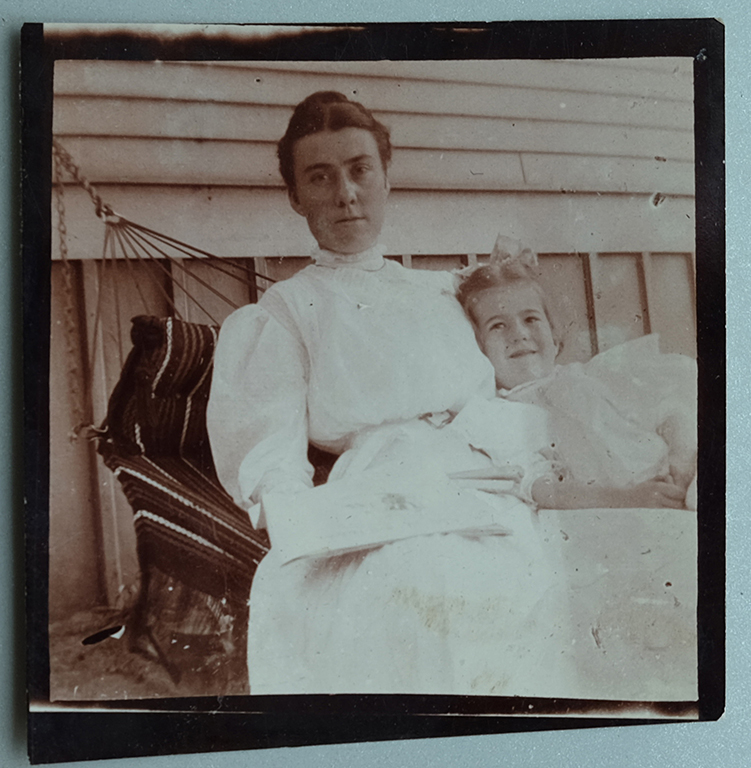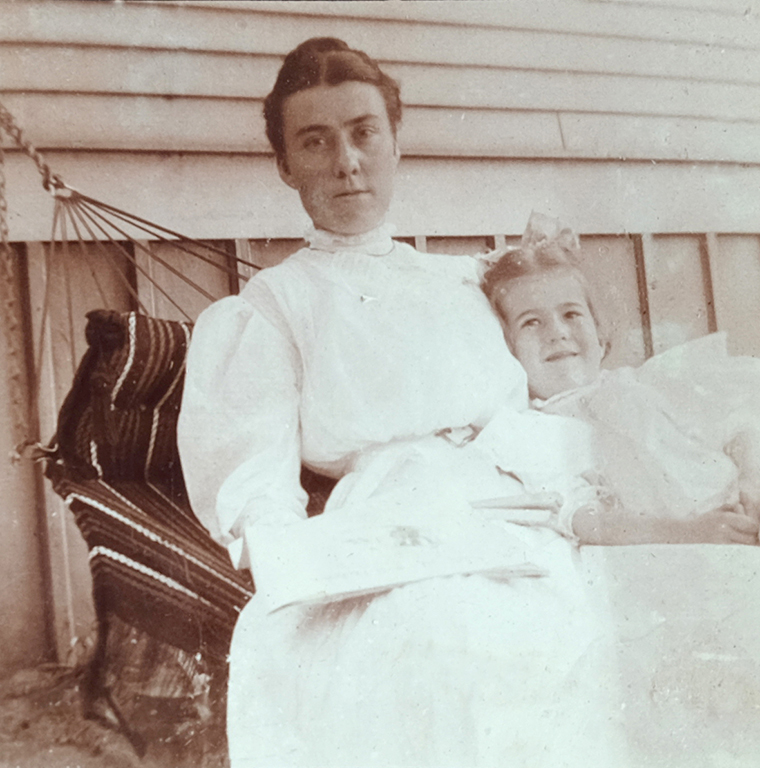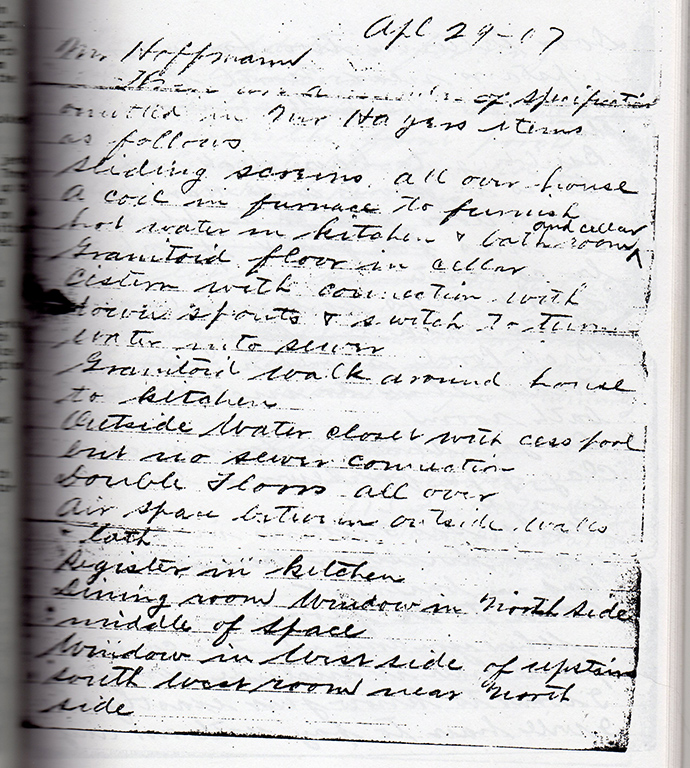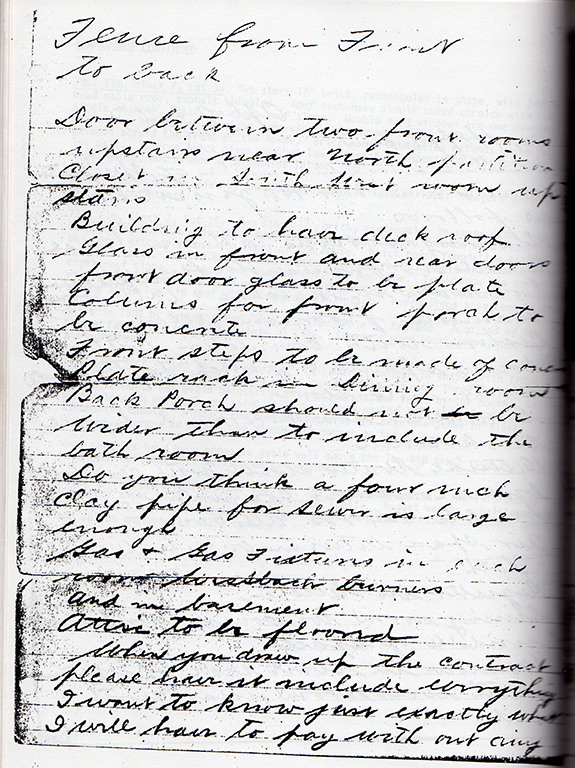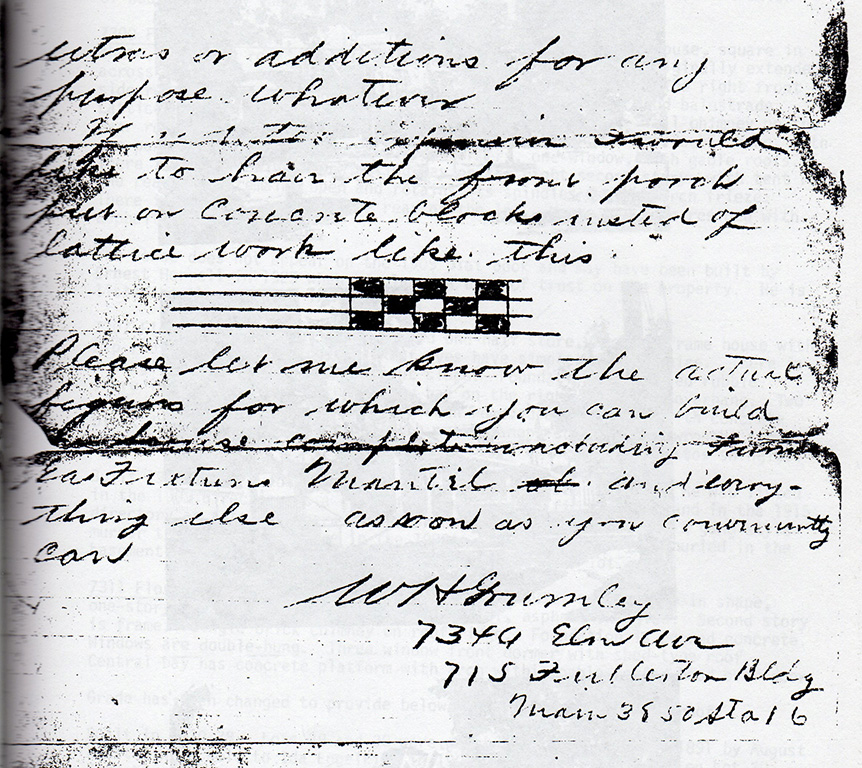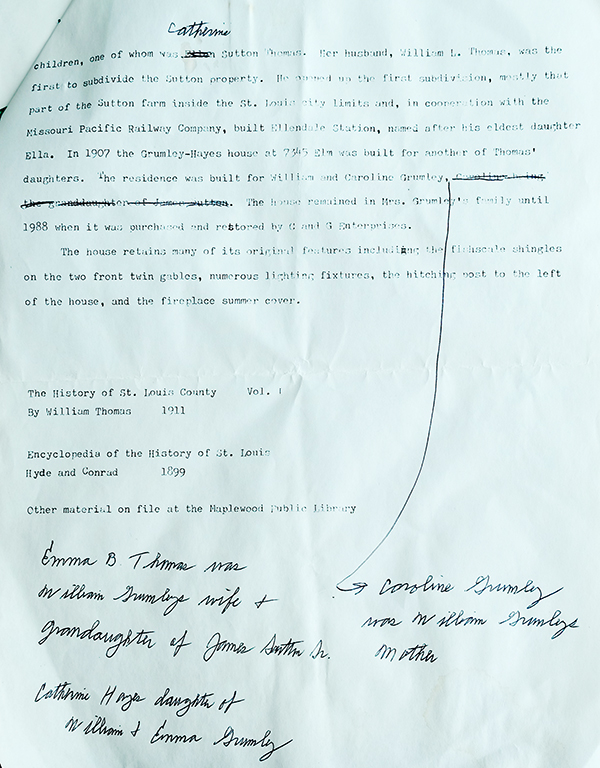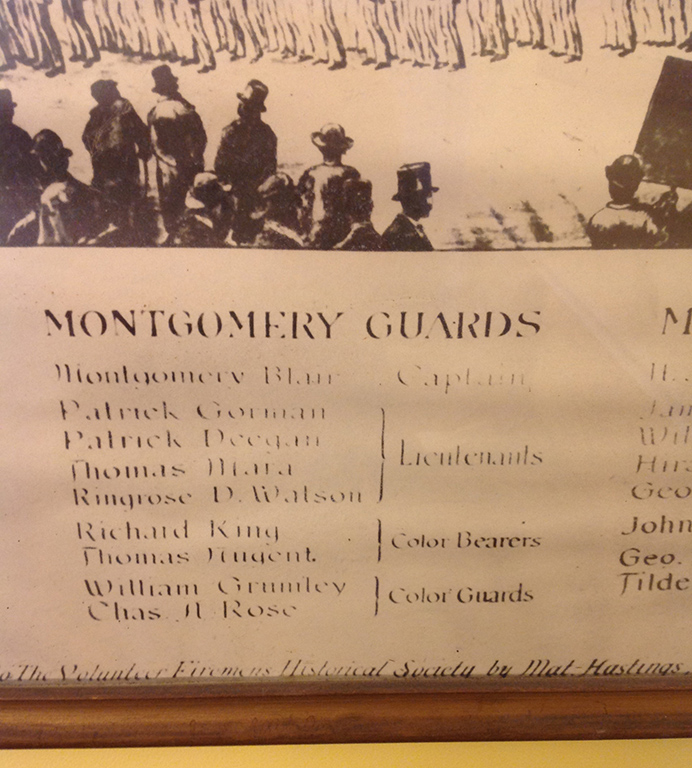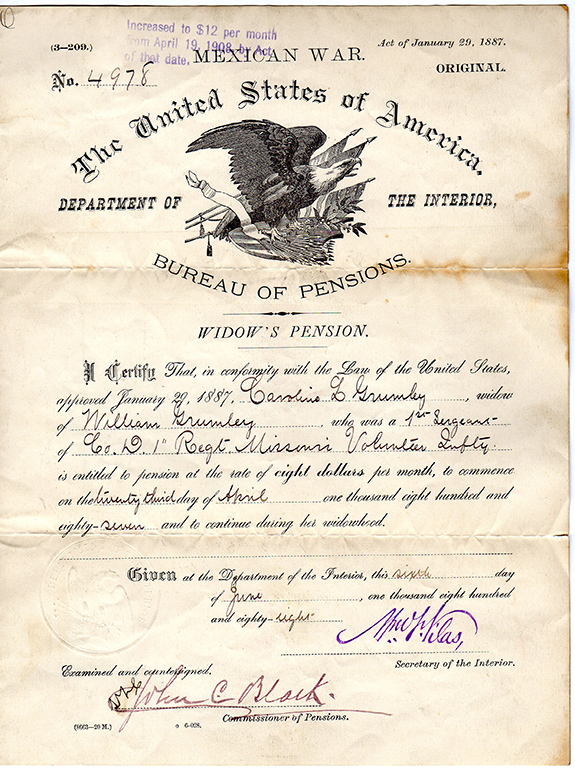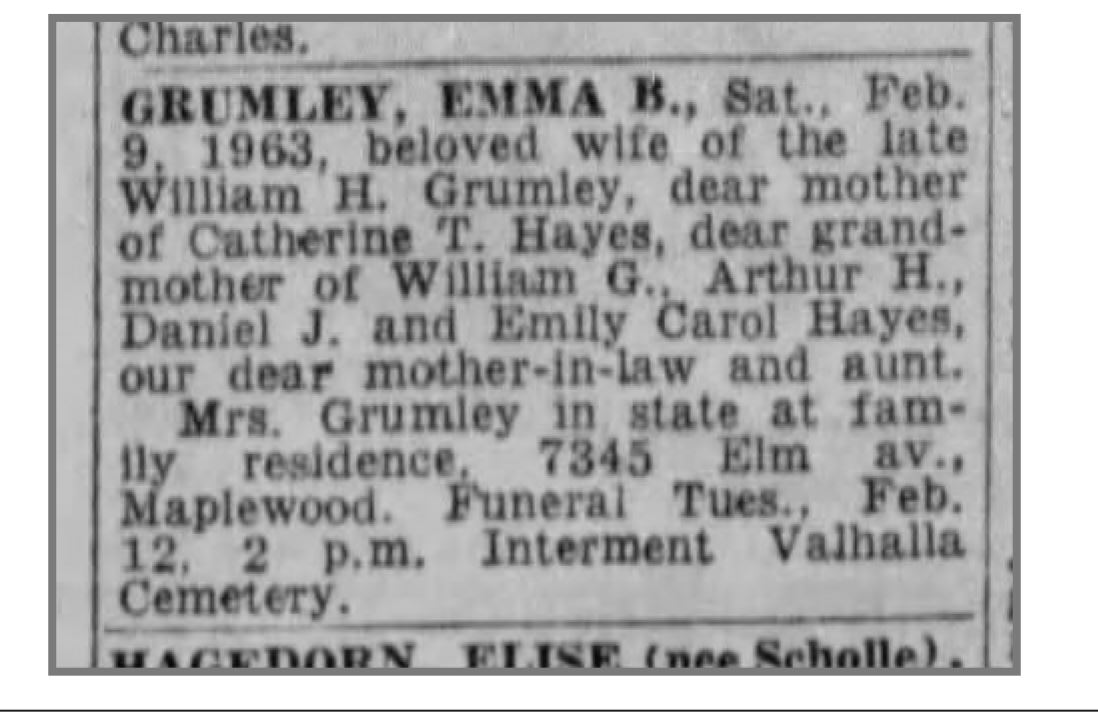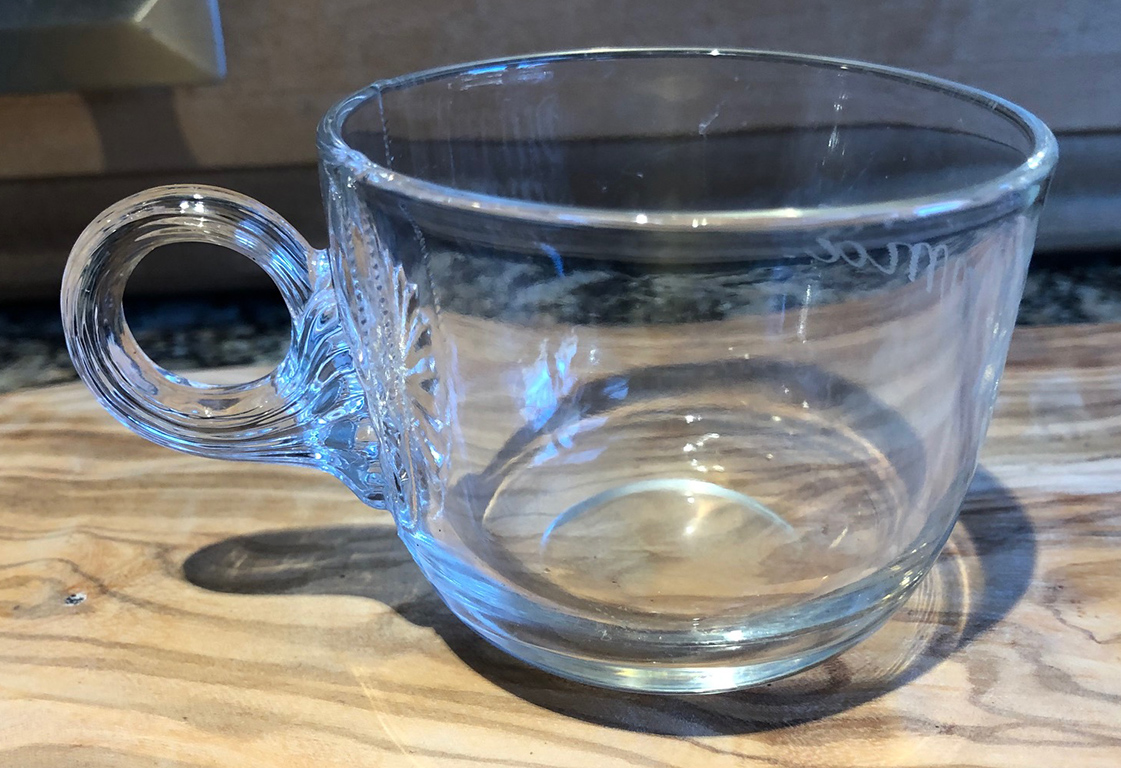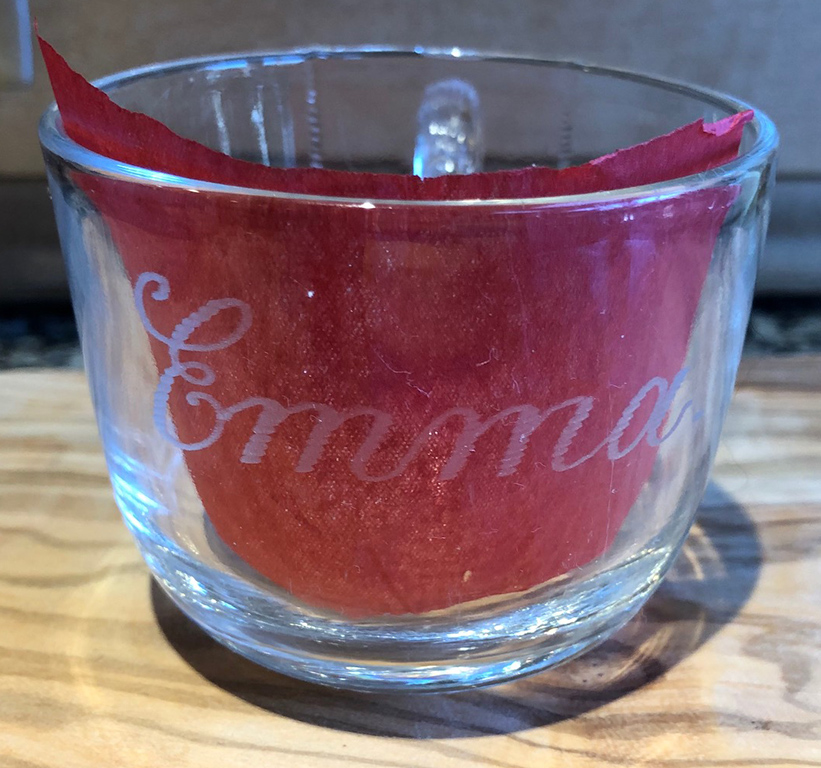 Again a special thanks to the descendants of the Sutton, Thomas, Hayes and McConnell families for sharing these most treasured artifacts with us.