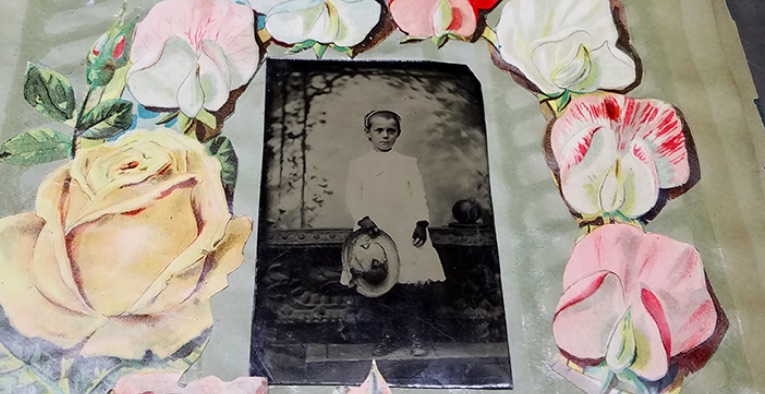 Named after her mother, Catherine (Kate) C. Sutton Thomas, Catherine A. Thomas was born in the middle of the summer in the centennial year of our nation, 1876.  Catherine was the youngest of the four Thomas girls and the last child to be born. At some point in her early life she was nicknamed Kittie. She would be called that for the rest of her life.
There is not a lot of evidence to go on but she definitely was a treasured part of the family as this post will show.  In the family group photographs she is seated either on or right next to her father. This post contains all of the photographs of Kittie that I have found in the family memorabilia.
I would once again like to thank the descendants of William and Kate Thomas for sharing these very interesting artifacts from their family archive.