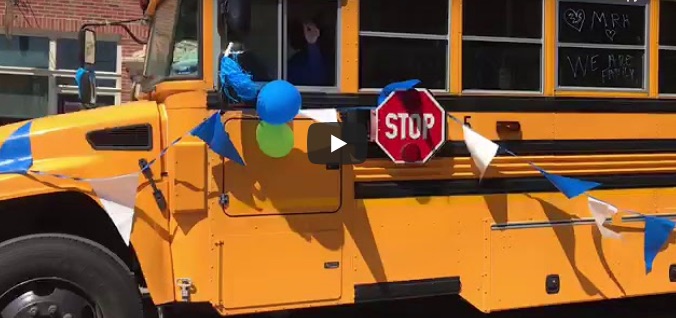 Maplewood Richmond Heights bus drivers missed their passengers, MRH posted, so they hung flags and balloons on their buses and wound through the district honking horns. Students and parents watched and waved from porches and sidewalks – keeping the 'social distance' required.

https://www.instagram.com/tv/B-zv8Swgzuf/?igshid=1tp4t9dq73txl
MRH Superintendent Karen Hall announced on Thursday that the school district will remain closed through the end of the school year due to the "Stay at Home" order.