On Wednesday, Boardwalk Waffles & Ice Cream began putting up signs for their new location at the corner of Sutton.  Eric of Boardwalk Waffles & Ice Cream said they will start offering delivery next week, but currently they are offering curb-side pick-up.
Other local businesses such as Boogaloo took some time this week to work on interior renovations.  It's good to know that even while we're all struggling through these tough times, there is a light at the end of the tunnel – and that area businesses are preparing to open for business when things clear up.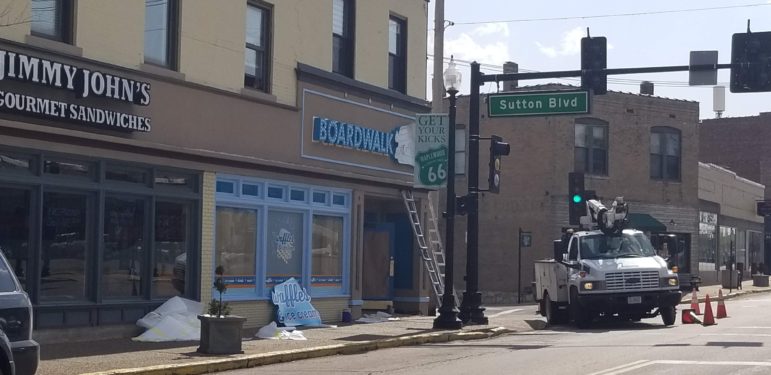 Boardwalk Waffles owner Eric Moore posted these photos on Facebook.