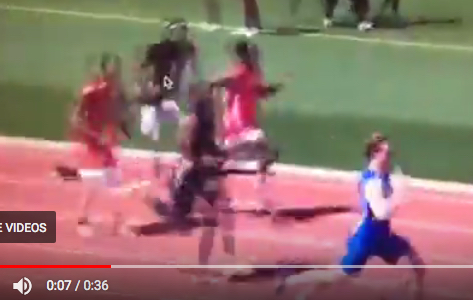 Maplewood Richmond Heights dad, David Barton, reports that three MRH high school track and field records have fallen this spring.  
Malik Stewart (sophomore) broke the mile record with a 4:39 and Josh Helle (sophomore) broke the 2-mile record running a 11:02 at the Lindenwood High School Classic.
Xavier Sykes (junior) broke the javelin record, throwing 110 feet at the Orchard Farm Invitational.
On Saturday, May 5, MRH heads to Monroe City, MO, for the Class 2 District 2 meet. The winners will advance to sectionals which is one step closer to the state meet.
See also: MRH runner 2nd at state
Barton also shot video of his son Zach Barton winning the 100 and 200 meter runs for the Blue Devils. It was his first 200.